Weekly Craft Business Challenge
Craft Business Tips When You need them
Do you want to build your craft business, but you feel there's always too much to keep track of?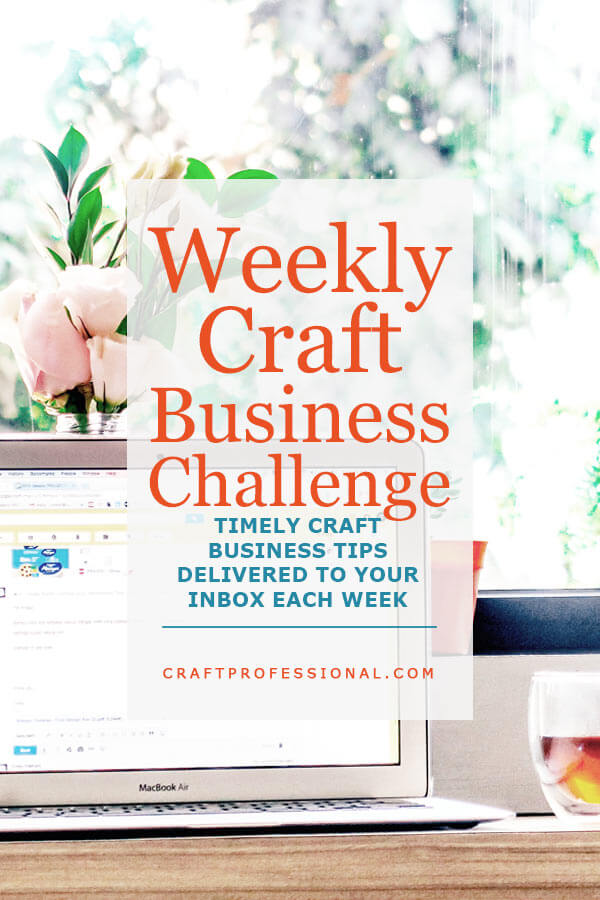 If you're anything like me, you worry about missing important dates and struggle to stay one step ahead of the seasonal nature of the business. The Weekly Craft Business Challenge will help you stay on top of all of that.

Click Here to Sign Up If You're Ready to Join for Free
It's important to be working on the right things at the right times:
completing craft show applications in January and February
attending studio tours in spring and fall
deciding in October how you'll make your booth festive for upcoming Christmas craft shows
adding new stock to your Etsy shop in November in time for big holiday sales
These things can sneak up on you if you don't have some gentle reminders in place.
Timely Reminders in Your InBox
Each week I'll publish a new set of craft business tips - timely reminders of things you should be thinking of or working on in that moment. 
Did you remember to find the application deadlines for craft shows and studio tours that interest you? I'll remind you in January.
How's your booth looking? I'll send you craft booth inspiration in the spring and summer when you need to create or spruce up your display.
When Can I start?
Start any time you like. I'll post updates once a week, every week. You can jump in whenever you're ready. You don't have to wait until the beginning of the year to get started.
How Do I keep Up With the Weekly Craft Business Challenge?
Each week, I'll post a new set of reminders here, on the website.
It's tough to remember to check a website every week, so I'll also send the reminders out each week as part of the newsletter I publish for this site. You can sign up to receive the free Weekly Craft Business Challenge reminders, as well as other craft business tips and news in your inbox by completing the form below.
Here Are Your Weekly Challenges
Below is a list of all of the craft business challenges. I'll add to the list each week. You can come back to review any of the challenges whenever you like.
APRIL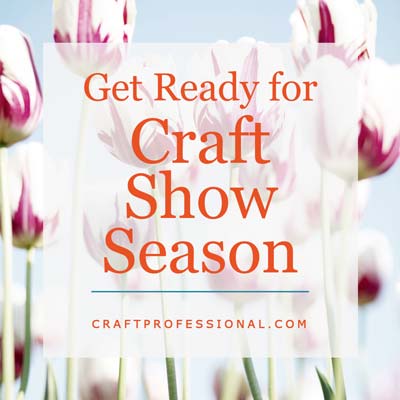 Get Ready for Craft Show Season
This week we focus on preparing for craft shows and studio tours to make the most of each big day, and assessing your skills to ensure you have the skills you need to make your business a success.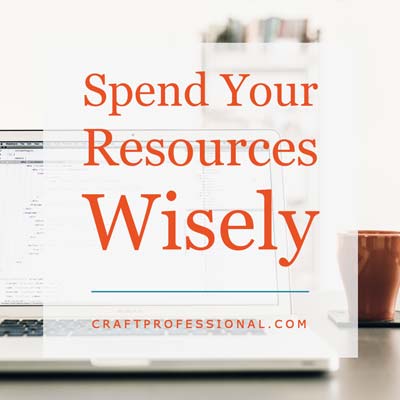 This week we'll focus on promoting your business and managing your resources intelligently. Plus we'll continue work on getting ready for craft shows.

Marketing Through Social Media
Getting started with social media marketing can feel daunting, but you shouldn't miss out on the huge business benefits social media can create just because you have a little to learn.
This week we look at how to develop a social media marketing plan that's realistic, plus tools to help you create social media optimized images quickly.
MAY
If you promote your craft business online, you need to be active on social media. This week, we look at how to promote your business on Instagram, whether Pinterest is the right marketing venue for your business, and how to take great photos and write persuasive copy.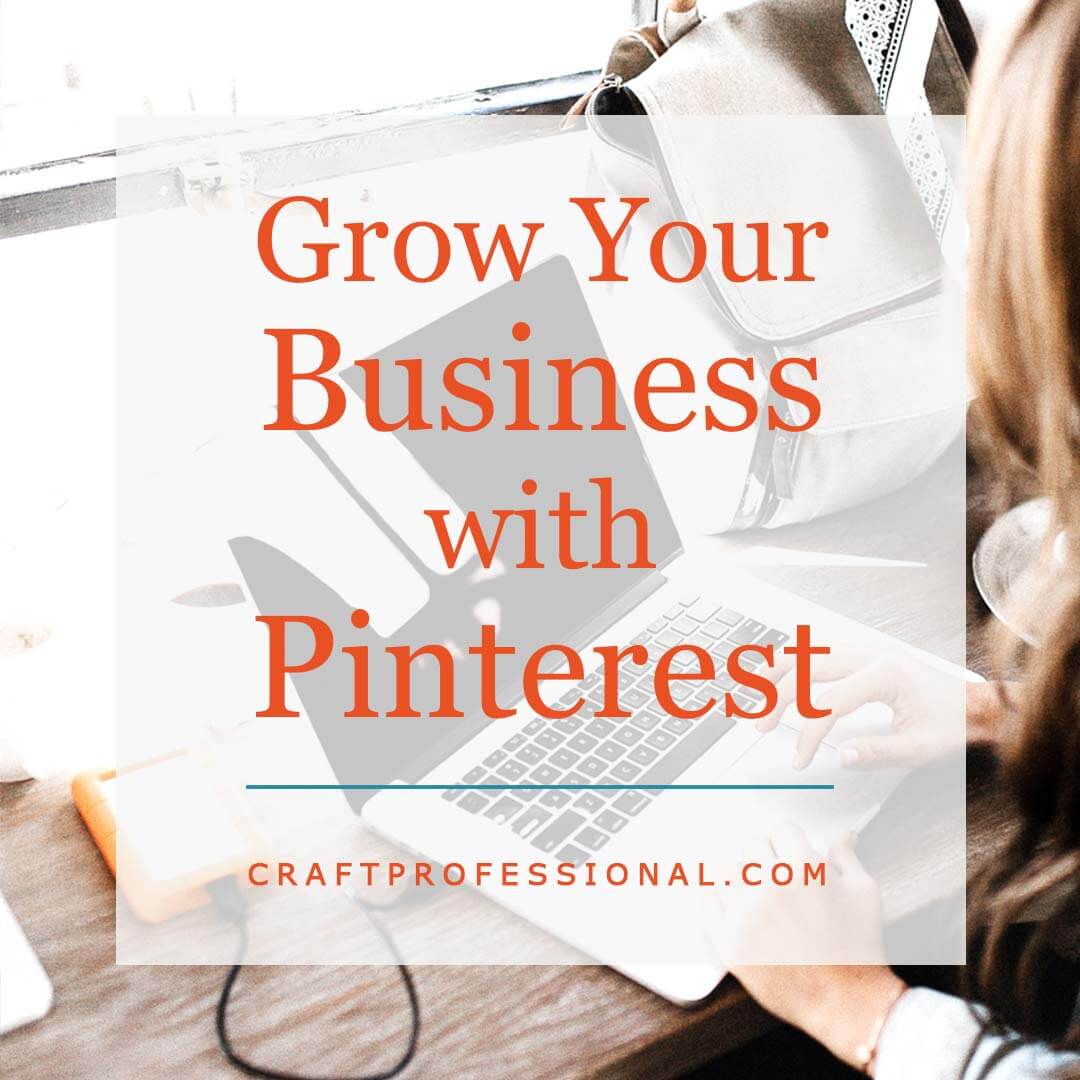 We're exploring important ways to get traffic to your online shop. If you want to sell your crafts online, you need to know how to promote your online shop. This week, we look at Pinterest, an exceptionally good source of traffic in many craft niches. Also, I'll share the only resource I'd recommend for developing your own website. Plus, it's getting serious. Craft show season is almost upon us, and that means plenty of tips for setting up a great craft booth are coming your way.
It's getting to be that time of year - craft show season. I've dedicated this week to sharing 34 craft display photos. There are a variety of display types, and lighting ideas. Plus, plenty of information to make sure your craft tent is properly weighted and secured, so you can avoid craft show disaster.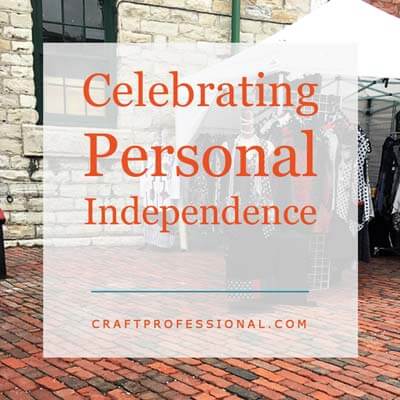 The Resource That Transformed My Online Business
This week I share the single most important resource I use to build an online business, a simple tool to give you peace of mind when packing for a craft show, 11 clothing booth photos, and tips to help you avoid a mistake I made when I was getting started.
In this three-part product development series: Discover how to assess your business ideas, choose the product idea with the best potential for success, test your concept, and learn from your competition. 
JUNE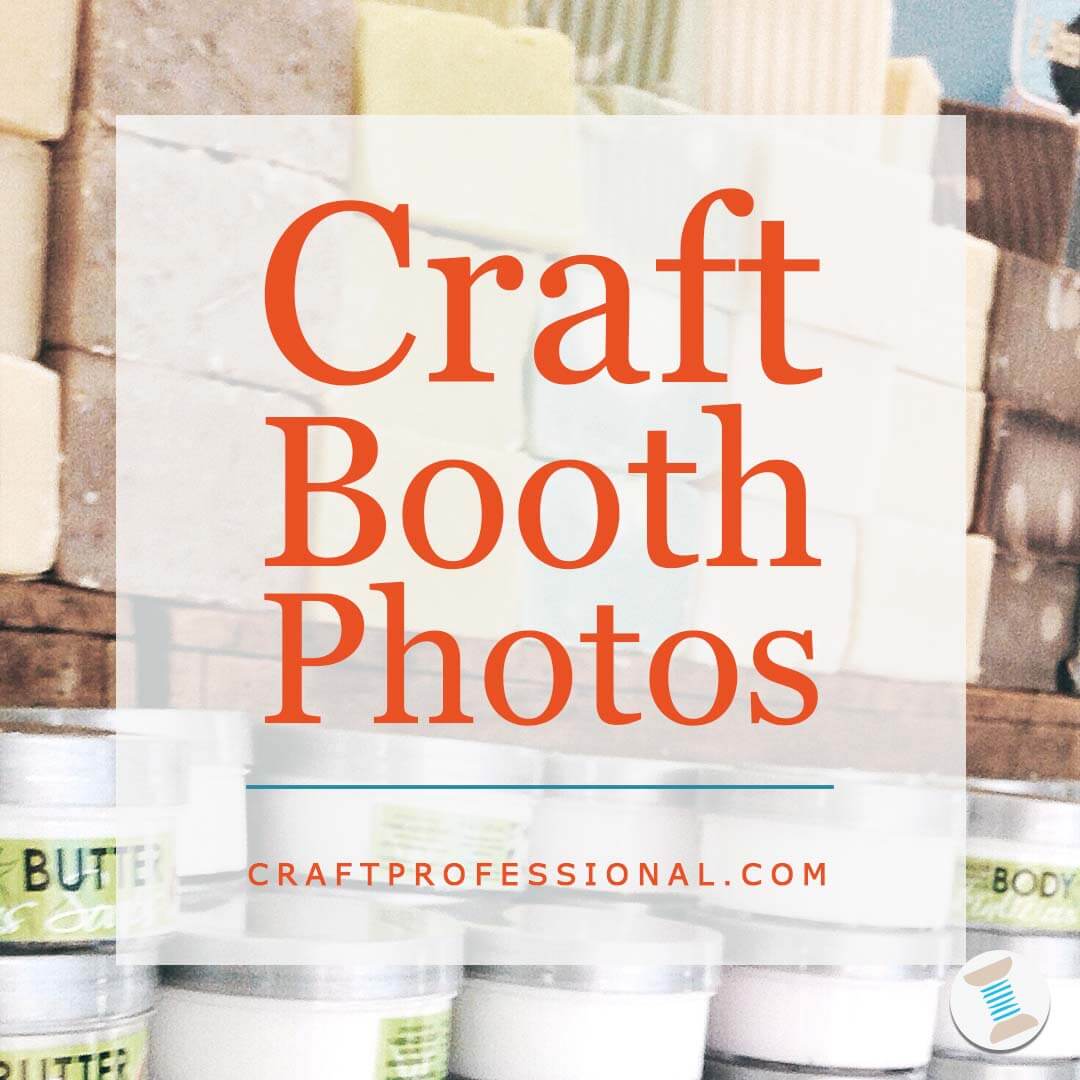 Those who do shows are about to dive deep into summer craft show season and many are putting together their displays. This first week of June, we'll focus on getting your booth in shape.
There are two new articles with 9 new booth photos. You'll discover booths that entice shoppers to buy by letting them imagine how a product will improve their lives, and deceptively simple looking booths that let the product shine.
You'll also see the 4 most common booth layouts and assess the pros and cons of each setup, and checkout 14 booths that use portable shelving. Plus discover the tent I chose when I was in the market for a portable canopy.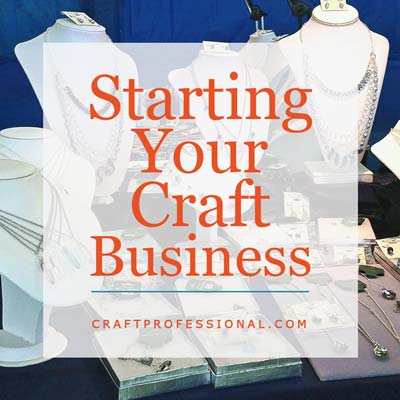 This week I have tips for those who are getting started selling at craft shows and online.
Discover whether small craft shows are right for your new business. There is a lot that makes small shows attractive to new craft business owners, but there are some drawbacks as well. Weigh the pros and cons of small shows for your yourself. Plus, avoid this big craft tent buying mistake.
For those who want to launch and online business, there are a lot of services that simply don't deliver and end up wasting your time and money. Here are online business building resources I use that are worth your time and money.
Discover how this effective and affordable marketing strategy can build your business. This week, the first three articles in a nine-part series on email marketing.
You Are Here
Home
➤ Weekly Craft Business Challenge