Get Ready for Christmas Craft Show Season
THIS WEEK ON THE WEEKLY CRAFT BUSINESS CHALLENGE: 
Loads of inspiration to help you Get REady for Christmas Craft Show Season, and Printables for your holiday booth.
Time to get ready for Christmas craft show season?
Already?
You betcha!
Yes, I know it's only October and many of us are not ready for the thought of winter, but Christmas is a busy time for craft professionals, and holiday craft shows are just around the corner.
To help you get a jump-start on Christmas craft fair preparations, I have plenty of ideas to inspire you to get your booth ready for the festive season.
This week, I have 20 brand new photos of beautiful Christmas craft show booths. Some belong to craft professionals who went all-in with big, spectacular holiday displays. Others made small, simple changes to make their regular displays holiday-ready.
Plus, I've designed booth signs for your Christmas craft booth and year round displays. Want to encourage customers to shop handmade, or indulge themselves a little with a purchase? I have signs for that! There's something for everyone here.
PRintable Craft Booth Signs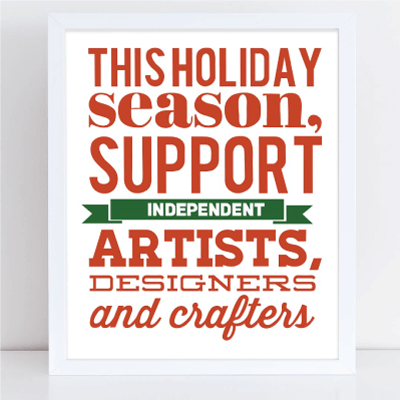 I've opened up a brand new Etsy shop to share printable signs for your craft booth. Print and frame your favorite sign, and display it in your craft booth to encourage customers to shop handmade, treat themselves, or support small business.
This month, newsletter subscribers get 20% off! The coupon code is OCT2017, or just follow the link above to automatically receive the discount.
NEw! Christmas Craft Show Displays
10 Holiday Craft Show Displays
10 brand new photos of craft booths all dressed up for the holiday season. Get your own booth ready for this busy sales season with this inspiration.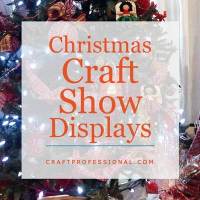 10 More Christmas Craft Show Booths
Want more motivation to get your booth in shape for holiday shows? Here are 10 more brand new holiday booth photos.
THANK YOU FOR JOINING IN THE WEEKLY CRAFT BUSINESS CHALLENGE
I'm thrilled that thousands of craft artists have signed up for the Craft Professional email alerts. If you've reached this page by surfing around the site, and you'd like to get the weekly email updates, simply add your best email address in the form below.
You Are Here
You are here:
Home
➤
Weekly Craft Business Challenge
➤ Get Ready for Christmas Craft Show Season