How to Price Crafts and Things You Make to Sell
If you buy something through links on Craft Professional, I may earn a referral fee. To learn more see my
disclosure
.
---
I've done a lot of research on how to price crafts. Setting sales prices is one decision that seem to vex craft business owners more than anything else.
Most craft business owner seem to struggle with the question:
How do you set prices that are both profitable and allow room for your business to grow, and also meet the expectations of potential customers?
How to Price Crafts and Things You Make to Sell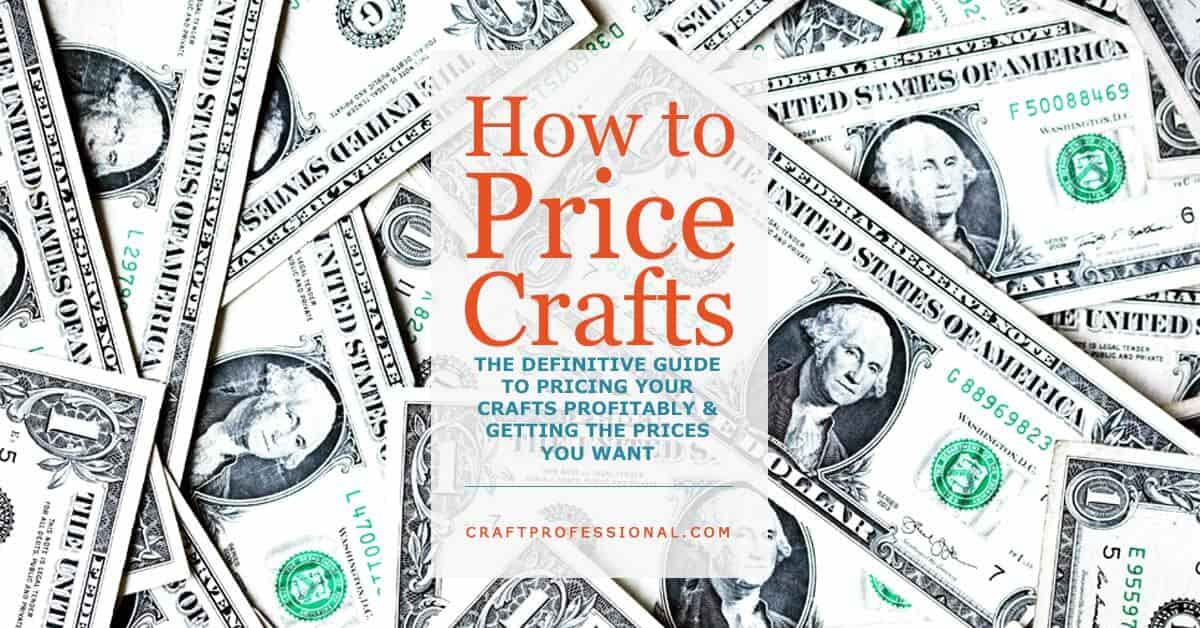 If I could only give you one pice of advice on learning how to price handmade items, I'd suggest you spend a couple of hours reading the wonderful book, How to Price Crafts and Things You Make to Sell by James Dillehay. It is truly an essential book for anyone who sells handmade items.
It doesn't just show you how to determine what you need to charge to make a profit. The book also shows you what you need to do, so customers will be willing to pay those prices.
Making good pricing decisions requires you to take into account a lot of issues. It's not as simple as running the numbers through a craft pricing formula (although that a useful exercise that will teach you a lot about your business) or making decisions simply based on what your competitors charge (although this information is also useful).
---
I earn a commission for purchases made through links on this page.
To learn more, please see my disclosure.
---
James Dillehay's book outlines all of the factors you need to consider to ensure you've looked at pricing from every angle and priced your work to be both competitive and profitable.

This book is one of the few books on pricing that is aimed specifically at the handmade marketplace.

You won't have to take general concepts and try to figure out how they apply to your handmade business. It will be clear how the concepts apply because the information is based on the realities of craft professionals.
The book is thorough and takes into account the special pricing issues artists must address as a result of the nature of the work.
Your Product Pricing Decisions Have a Bigger Impact On Your Business Than You Might Realize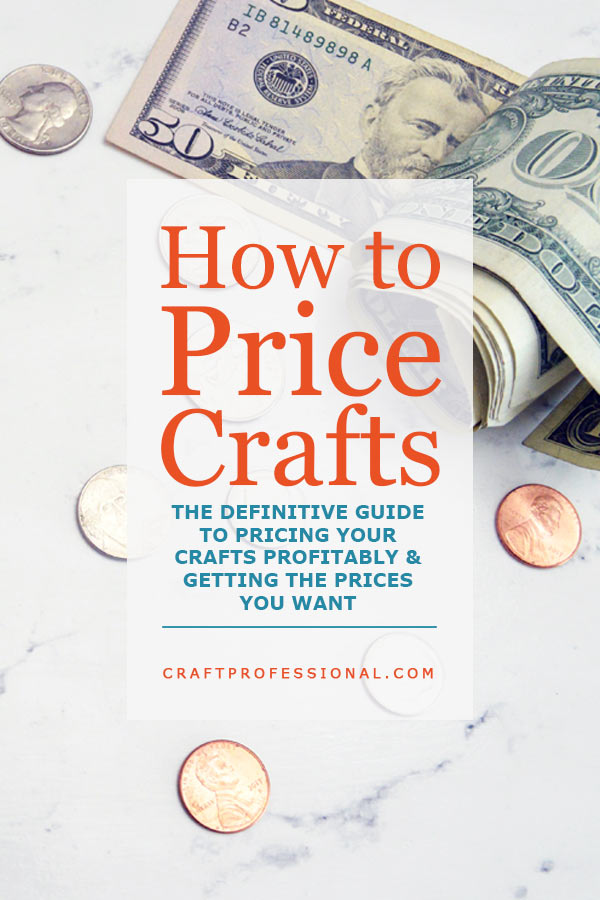 In fact, when you start to consider how to price crafts for profit, you will quickly realize you are opening a whole can of worms.
You're looking at a lot more than just the price tag you attach to your items. You are shaping fundamental elements of your business and trying to determine the best price that ensures your business is profitable, fits with the expectations of your target market and doesn't leave money on the table.
In order to say you've really, thoroughly thought through your pricing decisions and the profitability of your business, you need to consider:

What are all of the costs involved in producing an item?
How much do competitors charge for similar items?
How can you raise the perceived value of your work?
How can you reduce your costs to increase your profit margin?
What are the most profitable types of sales venues for your work?
How will tax laws impact your profitability?
How will you keep track of all of this financial information?
It can be tempting to just apply a simple formula or price you work in the same range as your competitors. Those two strategies are excellent starting points. However, they don't provide a full picture. If you take the time to seriously think through all of the pricing issues, you can make your business more profitable.

How to Price Crafts and Things You Make to Sell covers all of those issues and more. It will tell you how to:
raise the perceived value of your work so you can increase your prices
research retail prices of similar handmade products that are selling successfully
estimate average wholesale prices for work similar to yours
apply a pricing formula to your work and determine the basic amount you need to make to cover your costs
position your items in a way that meets the expectations of your target market
avoid common craft pricing mistakes
handle people who want to haggle over your prices
get support to learn everything you need to know about bookkeeping for your business
determine which sales venues are most profitable for you
ensure cash flow doesn't become a problem
decrease your costs to improve your profits
How to Price Crafts and Things You Make to Sell really is an excellent book for anyone who sells handmade items. I bought the Kindle version, which is amazingly inexpensive for the amount of valuable information in the book. It is also available in paperback if you prefer traditional books.
It is a quick, easy read (I read it in a couple of hours on a rainy Saturday afternoon). But it is also the type of book that you will refer back to over and over any time you are making decisions that impact the profitability of your company.