Easy Craft Ideas, Tutorials and Patterns
If you buy something through links on Craft Professional, I may earn a referral fee. To learn more see my
disclosure
.
---
Time to have a little fun! Here are some easy craft ideas to play and experiment with.

You probably specialize in and be highly skilled at one type of craft, but it's always fun and sometimes smart from a business perspective to build skills in other areas.
Learning to work with different types of media and possibly incorporating those ideas or techniques into your main medium can provide new inspiration for you and can help to make your work stand out from the crowd. Plus, it's always fun to experiment with different types of crafts!
Christmas Coloring Pages to Print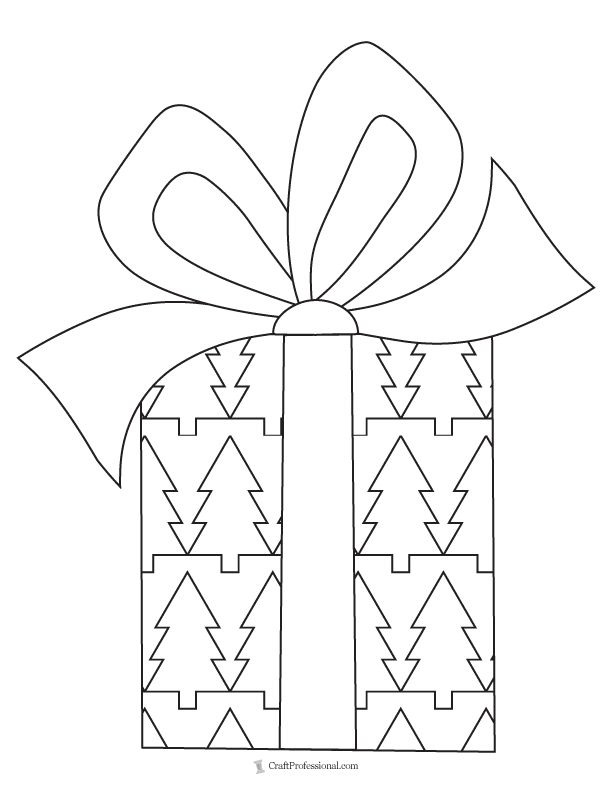 11 Christmas Gift Coloring Pages: 11 Christmas present coloring pages you can download and print for free.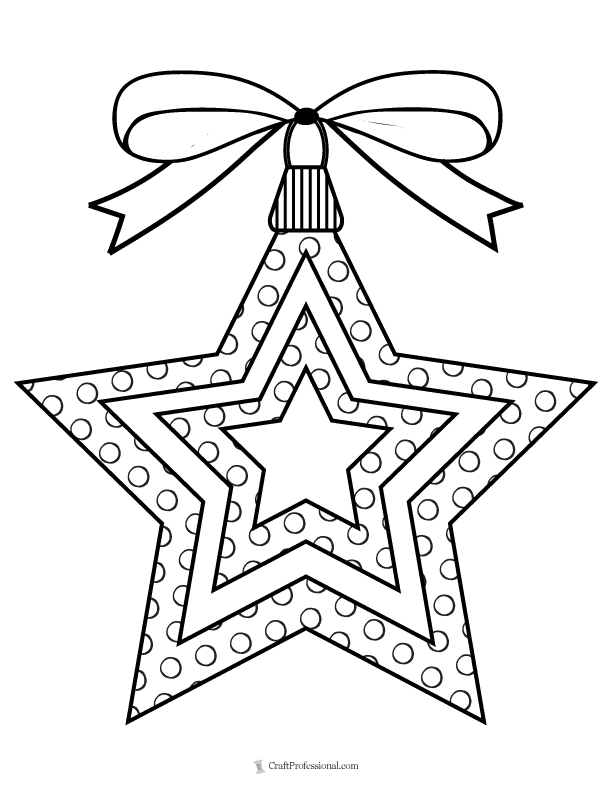 10 Christmas Star Coloring Pages: Check out these holiday coloring sheets featuring Christmas star designs.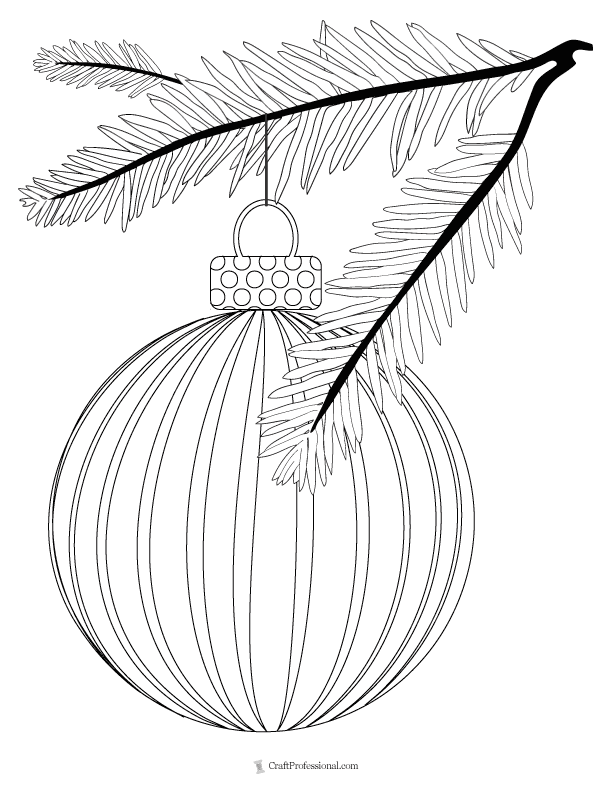 18 Printable Christmas Ornament Coloring Pages: Fun, free printable PDFs with simple, cute holiday ornament designs for kids, and more ornate designs adults will enjoy.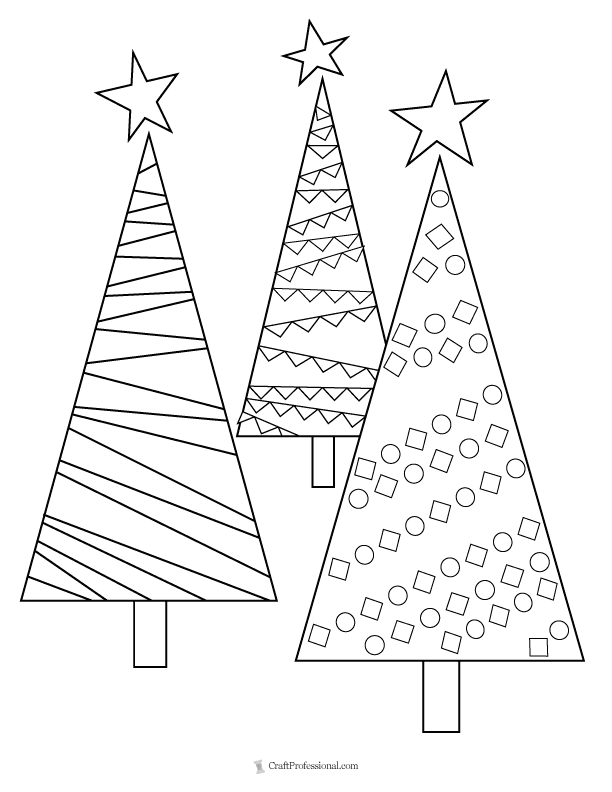 10 Printable Christmas Tree Coloring Pages: Simple holiday coloring sheets for kids, and more detailed pages for adults to color. Full-size PDFs you can download free.
8 Printable Christmas Lights Coloring Pages: 8 PDFs to download for some free holiday fun. Easy coloring sheets for kids, and more detailed pages adults will enjoy.
Halloween Craft Ideas

Halloween Craft Kits for Kids: Enjoy some creative family time with these cute Halloween crafts. 
Pumpkin Coloring Pages: Cute, printable pumpkin coloring pages you can download for some free Halloween or Thanksgiving coloring fun.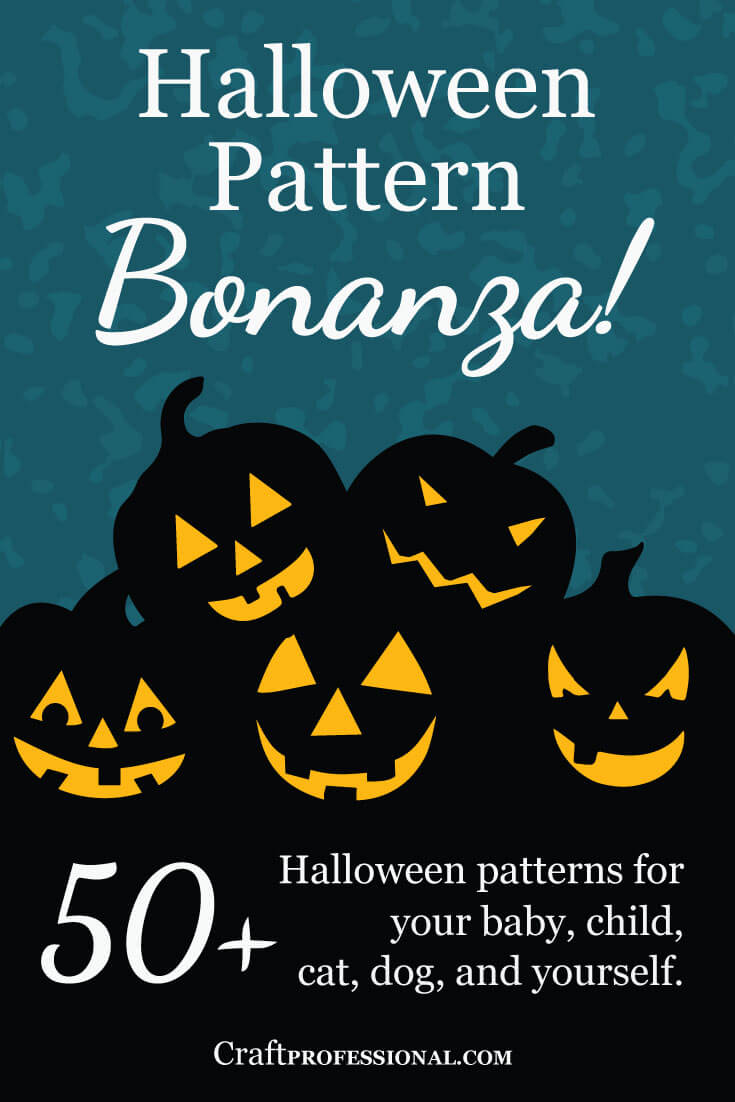 Here's the jackpot of spooktacular Halloween patterns you can buy from talented indie designers on Etsy.
Whether you knit, sew, or crochet, you'll find something something special you can create for yourself, your child, or even your pet this Halloween.
Don't have time to search through 50 patterns? Do you prefer to check out the Halloween patterns by category?
Use the links below.
ETSY CRAFTS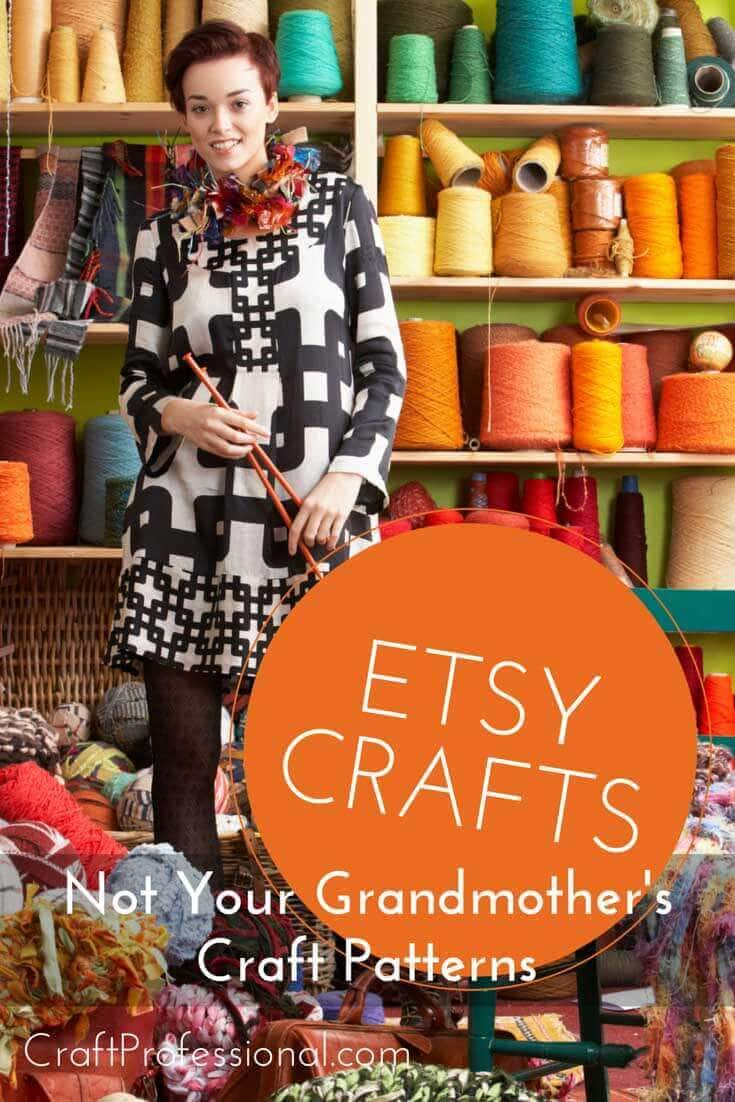 Etsy Crafts - Not Your Grandmother's Craft Patterns: Looking for some modern, fun, or funky craft patterns? I've unearthed 10 Etsy shops with fantastic patterns. Most are beginner-level projects, so you can try out some new techniques.
A few of the pattern designers will even allow you to sell the finished projects in your own Etsy shop!

More Easy Craft Ideas
Melt and Pour Soap: Making melt and pour soap is an easy way to get started with soap making. Soap making is fun, and if you're a bit unsure about working with lye, then the melt and pour method is a good way to get started making soap without lye.
Making Resin Jewelry: Making resin jewelry is surprisingly easy once you get the hang of it. It does take a little practice, but once you've worked out all of the kinks, I think you'll be pleasantly surprised by the versatility of this simple, inexpensive jewelry making technique.
Jewelry Resin Supplies: One of the trickier things about making resin jewelry is finding the supplies. Often the best source is online art supply stores. This article provides detailed information about what supplies you will need for you resin jewelry projects and where to buy them.
Making Resin Jewelry Book Review: "The Art of Resin Jewelry" by Sherri Haab is a fantastic resin jewelry resource. Read my book review for more information about this great book.
Cheap Beading Suplies: Online sources for inexpensive and beautiful beading supplies.
How to Make Candles: If you're just learning how to make candles, these tips on making votive candles will get you started.
Felting Wool: I love wool felting. It doesn't require a lot of fancy, expensive tools, and you can make such beautiful projects!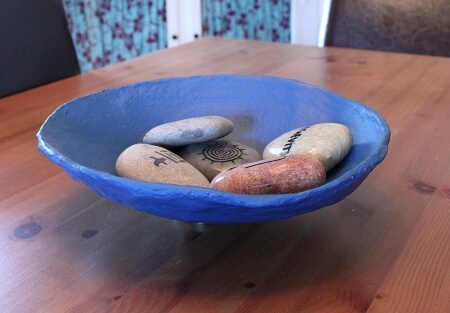 Belly Casting: Learn belly casting techniques, and create your own pregnancy belly cast with these simple instructions.
Baby Room Mural: Instructions for painting an easy baby room mural.
Baby Room Curtains: Here's how I made the pretty and inexpensive baby room curtains for my son's room using bed sheets and some scrap fabric.
Chinese Brush Painting: Before you jump in, it is important to know that Chinese brush painting is not an easy art that you can learn in a few lessons. However, it is a rewarding and challenging discipline worth trying if you are interested in learning an elegant and beautiful way to paint.
Do be aware that Chinese brush painting supplies can be difficult to find, particularly if you are looking in a small town (and I've even had challenges finding supplies in a large city). Also, you nee to use brushed, paints and paper specifically designed for brush paining in ore to get the desired effect.
Readers' Craft Projects
Click below to see the craft project ideas readers have shared