Cat Halloween Patterns
If you buy something through links on Craft Professional, I may earn a referral fee. To learn more see my
disclosure
.
---
Of course, every cat needs a special costume for Halloween!
Check out these playful cat Halloween patterns from some talented designers on Etsy. Your cat will love you for it.
You can click any photo you like to visit the designer's Esty shop.
Links to 50+ DIY Halloween Costume Patterns
Is your cat really a punk at heart? Do you catch him playing your old Clash albums when he thinks you're not home? Yes? Then he definitely needs you to knit him a mohawk cat hat.
If you don't have time to whip one up yourself, you can buy a finished mohawk hat from this cute shop, too.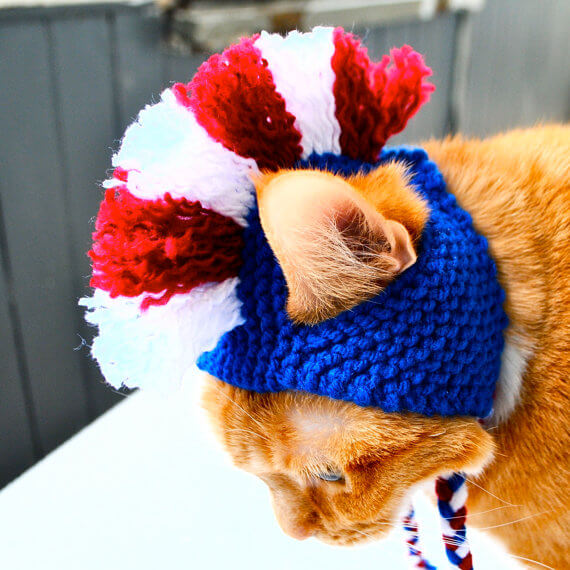 bitchknits
I love the cat in this next photo. He looks like he's trying so hard to be cool and rise above all of the silliness while wearing crocheted devil horns. If your cat or small dog wants to be a devil in disguise, check out this crochet pattern from xmoonbloom.

The xmoonbloom shop is small, but completely adorable. There are a few dog costume patterns in this shop as well.
If you want to dress your cat as a monster, try this crocheted cat hat pattern.

One more pattern from xmoonbloom because every cat needs a party hat on her birthday! Definitely check out this Etsy shop if you crochet or knit and you like to make your cat wear adorable hats.

Unicorn kitty! I wish I'd had this pattern when my own cat, Allie, was still alive. She would have hated me for making her wear it, but it would have been adorable.
If you want to crochet a unicorn hat for your cat, 9Worlds is the shop you need.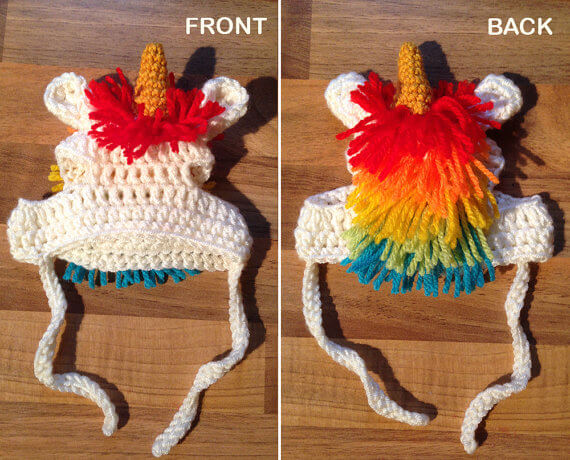 9Worlds