Halloween Costume Sewing Patterns
If you buy something through links on Craft Professional, I may earn a referral fee. To learn more see my
disclosure
.
---
If you want to stitch up something special for Halloween, you'll find some gorgeous Halloween costume sewing patterns on Etsy. 
There's everything from full dress costumes to simple but beautiful masks.
These Etsy shop owners have graciously allowed my to share with your some of their beautiful designs. Click on the photos to go to their Etsy shop and see more beautiful DIY costume patterns.
Like the costume patterns featured in the video? Find them here.
With this dress pattern you can create three very different looks with a single pattern. Just change up the fabric you use, and your little one can be Snow White, Alice in Wonderland, or Little Red Riding Hood.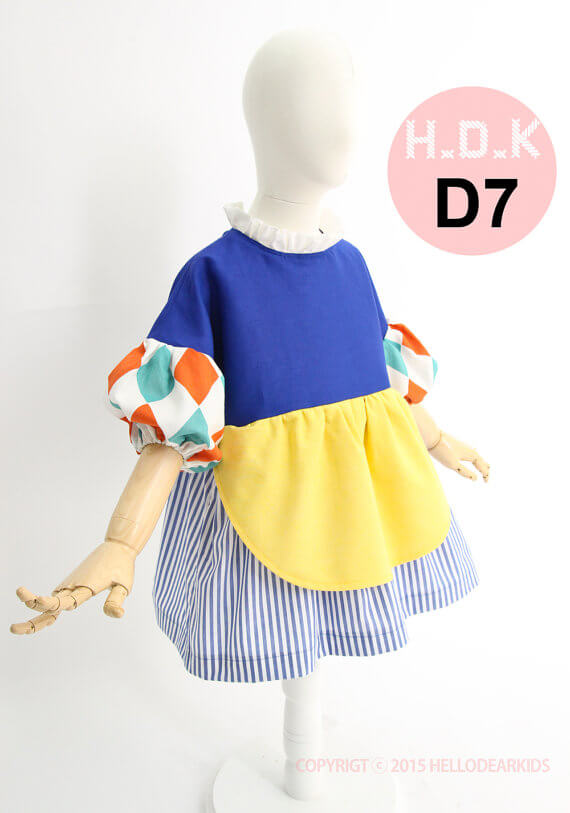 Hello Dear Kids
Hello Dear Kids has so many fantastic patterns, I couldn't choose just one to feature.  I'm partial to this fox cape. If Red Riding Hood is more your style, you'll find that pattern in the shop as well.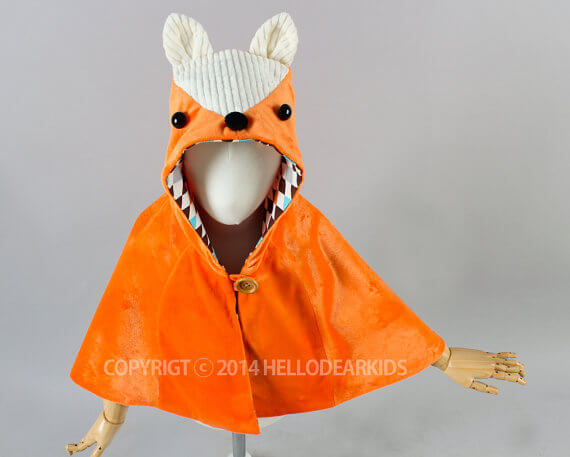 Hello Dear Kids
Here's a lovely cape pattern for your little super hero from Oxeye Daisy on Etsy. The pattern comes in several sizes to fit ages 18 months to 9+ years old. The contrasting lining and the super hero emblem make this cape completely charming.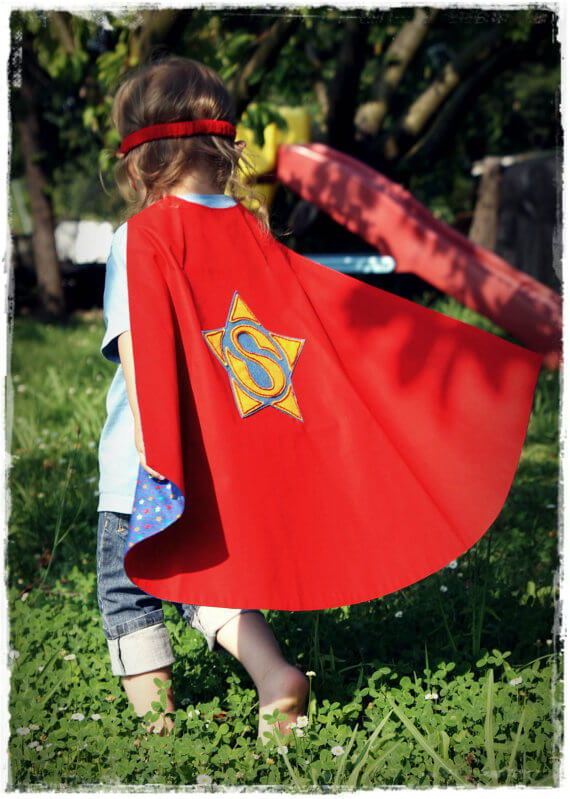 Oxeye Daisey
The Queen Elizabeth Aprons shop has brilliant apron costume patterns. Quicker to sew than a full dress, these apron patterns are a great option for stitching up a charming Halloween costume. This particular apron pattern is for kid sizes 2/3, 4/5, and 6/8. There are other aprons in the shop that are designed to fit teens or adults up to size 12.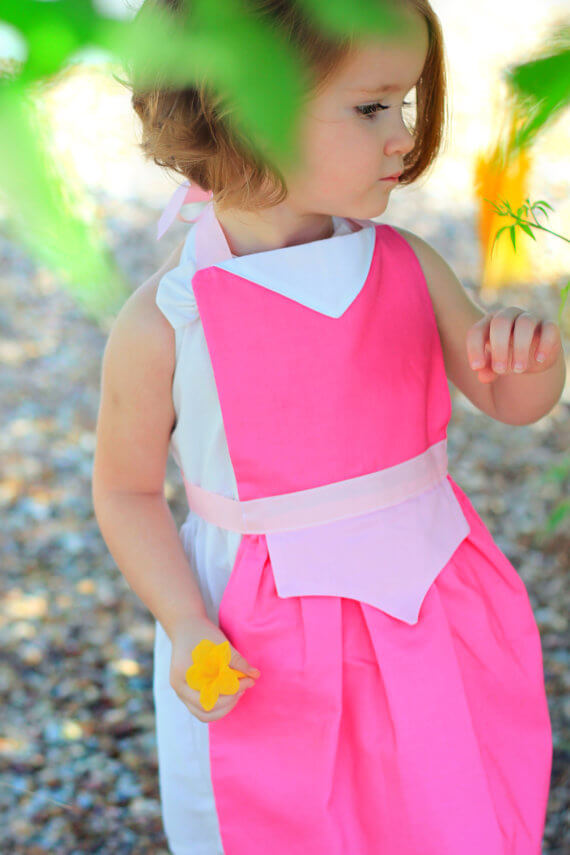 Queen Elizabeth Aprons
Halloween Mask Patterns to Sew
Here's another pattern from Oxeye Daisy. The mask patterns in this shop are simply stunning. This spectacular fire mask is my favorite. There's also a leaf mask, dragon mask, super hero mask, and plenty of animal masks in the shop.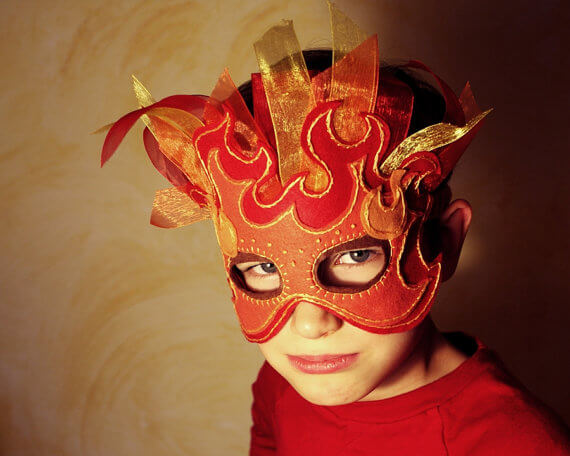 Oxeye Daisey
There are some fantastic mask patterns in the Ebony Shae shop. The butterfly pattern below is my favorite, but if you're looking for a gorgeous animal mask pattern, this shop won't disappoint!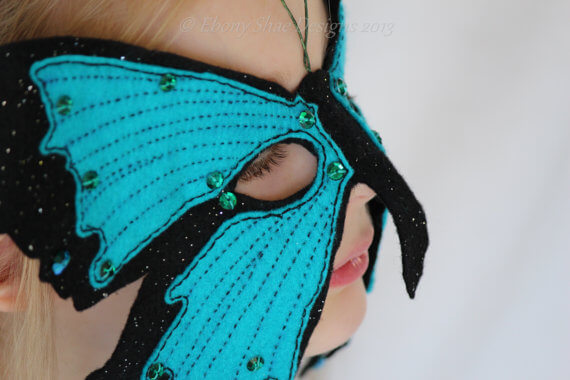 Ebony Shae