8 Toddler Halloween Costume Patterns
If you buy something through links on Craft Professional, I may earn a referral fee. To learn more see my
disclosure
.
---
These toddler Halloween costume patterns will help you dress your little ones in the most adorable outfits for their night of tricks and treats. 
I loved dressing my boys in sweet handmade Halloween costumes when they were toddlers. Nowadays, they are more interested in creepy costumes, which are still fun to make, but I do miss the days when they were little.
The Halloween patterns featured in the video (& more) are here!
If I had a little girl, I'd definitely be making her these fairy wings from the pattern on Oxeye Daisey. I'm sure such a beautiful costume would be loved and worn for play well beyond Halloween night.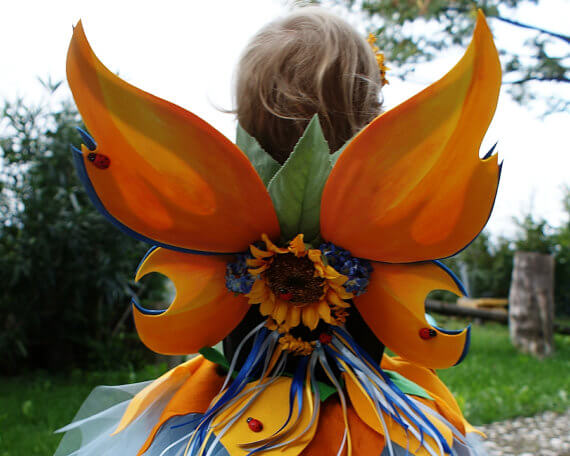 Oxeye Daisey
Make your little one a dinosaur hat with the pattern from Tie Dye Diva as the beginning of a dino costume for Halloween, and he can wear it all through the winter. My younger son had a hat a lot like this one when he was a toddler, and he got compliments on it almost daily.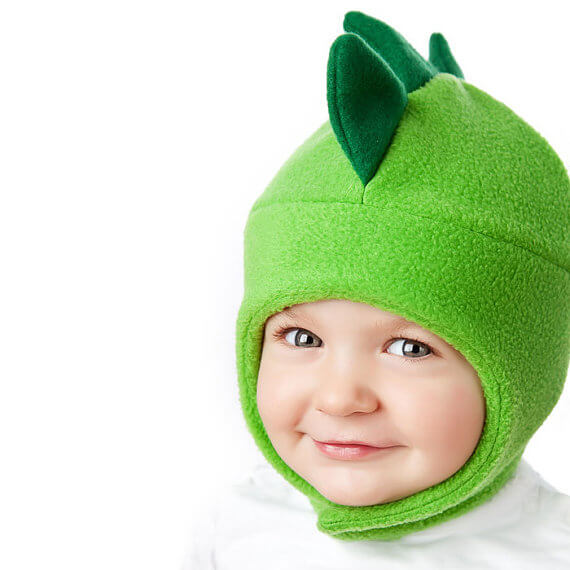 Tie Dye Diva
This princess dress pattern from Tenderfeet Stitches is simply beautiful. It's ideal when you want your princess to have something truly special.
The pattern includes sizes from 12 months to size 8. It's perfect for a special birthday party or dress-up fun.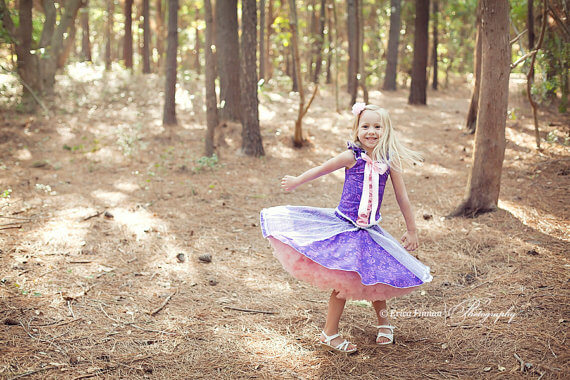 Tenderfeet Stitches
This pattern from Sticky Sugar Stitches is perfect for little dinosaurs aged 2 to 8. This project can be made quickly and is appropriate for beginners.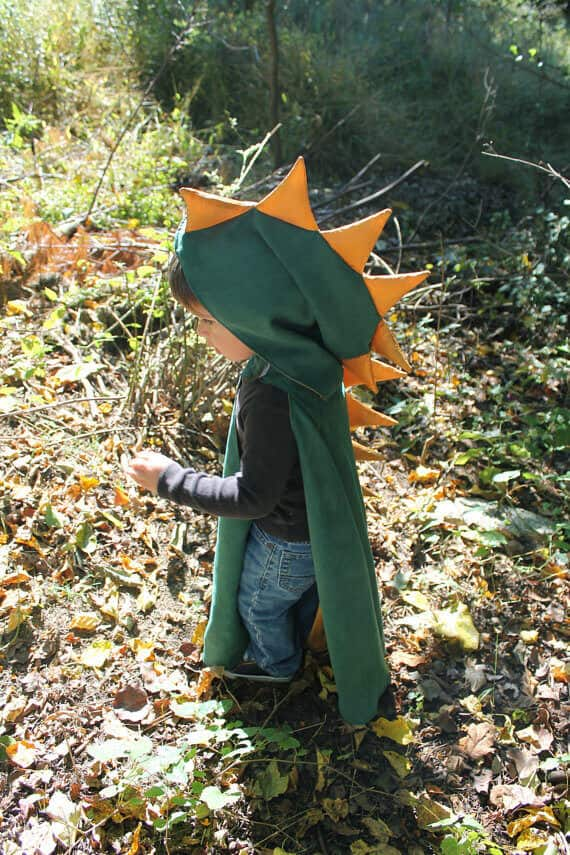 Sticky Sugar Stitches
Boo Monster has to be the most adorable monster I've ever seen! This pattern from The Punky Monkey on Etsy is sized for 12-18 months, 2T, 3T, and 4T.
If I saw a little monster like this one walking around my neighborhood on Halloween night, I'd definitely give them extra candy!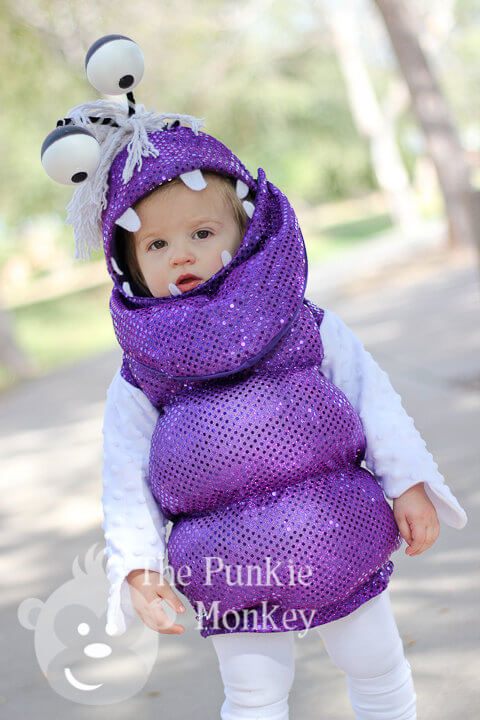 The Punkie Monkey
I've never seen anything like this toadstool hat pattern from Jenia's Designs. It would be the focal point to a truly original Halloween costume. This crochet pattern also includes a bit of embroidery work. The hat can be made for all sizes from newborn to adults.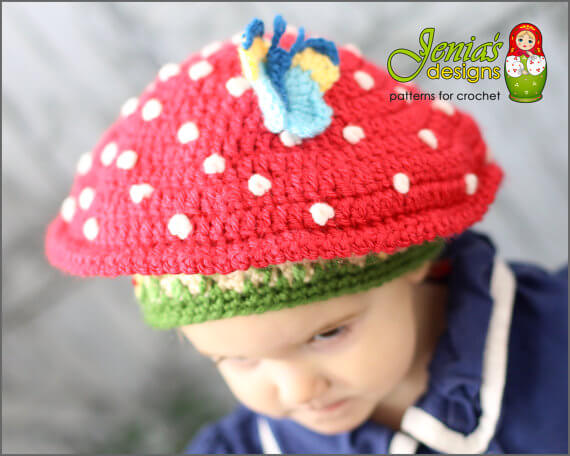 Jenia's Designs
Some schools and day care centers don't allow kids to wear Halloween costumes. If your little one wants something special to wear for Halloween, but a full costume isn't the right choice, these monster shirt applique patterns by Vicky from Fuddie Duddies might be exactly what you're looking for.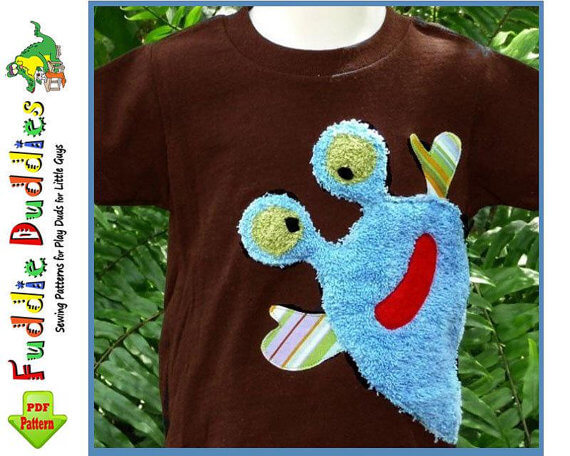 Fuddie Duddies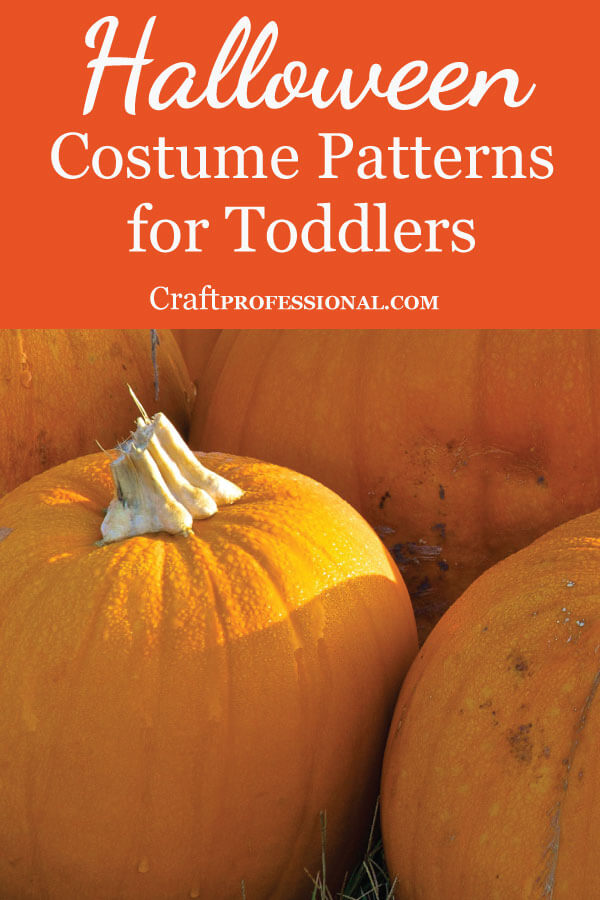 Related Articles