Etsy Crafts
Not Your Grandmother's Craft Patterns 
If you buy something through links on Craft Professional, I may earn a referral fee. To learn more see my
disclosure
.
---
Etsy craft patterns are not your grandmother's crafts - unless your grandmother is pretty cool and funky...
Don't get me wrong, grandmother's crafts have their own charm. A lot of us learned our first crafting skills from our grandmothers. My own grandmother taught me how to sew, and embroider, and crochet, and unsuccessfully attempted to teach me to knit (my left-handedness got in the way).
Typically, though, I want to use those skills to create projects with a more modern aesthetic. When I'm looking for a pattern that's fun, modern or a bit quirky, Etsy is the first place I check out.
Here are 10 fun patterns from Etsy sellers. Many are suitable for beginners, so you can try your hand at a new medium, and a few can be used to create finished items to sell in your own shop.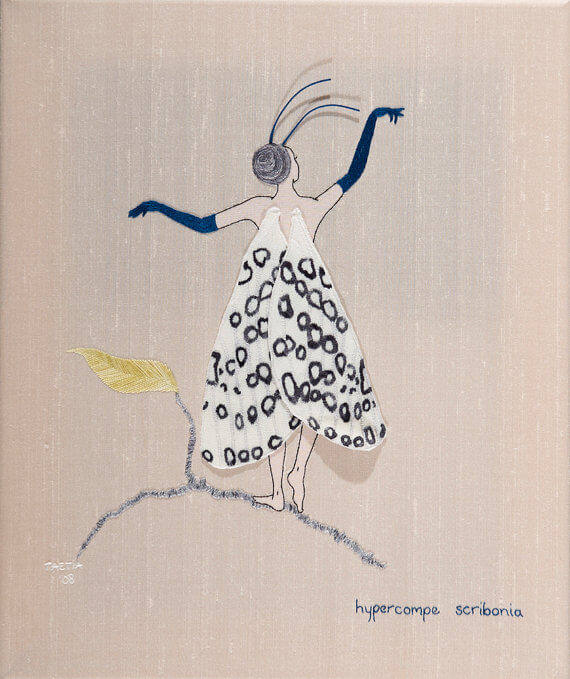 Butterfly girl cross stitch pattern at Taetia
Designed by Taetia McEwen, this hand embroidery pattern is simply beautiful. The designer allows crafters to sell finished items made with her patterns, so you can make this lovely Etsy craft for your home, or sell this Butterfly Girl in your own shop.

DIY spy kit pattern at mmmcraft
My kids would adore spy gear made from this sewing pattern from mmmcrafts. Great fun for Halloween or for playing dress up. This pattern can also be used to create your own handmade spy gear to sell.

World map counted cross stitch at Galaborn Patterns
Here's a great counted cross stitch Etsy pattern by Galaborn Patterns. The designer, Galina, has a shop that's bursting with fun patterns including maps, initials, and animals. Good thing she offers a buy three get one free special, so there's no need to choose just one.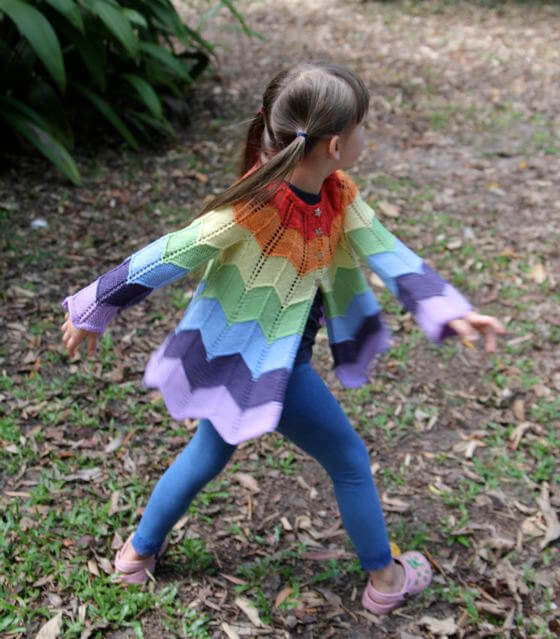 Knitting patterns at Rian Anderson
Rian Anderson's shop is full of colorful and quirky knitting patterns. This zigzag jacket is one of my favorite projects in her shop. I'm also a big fan of her sheep tea cosy.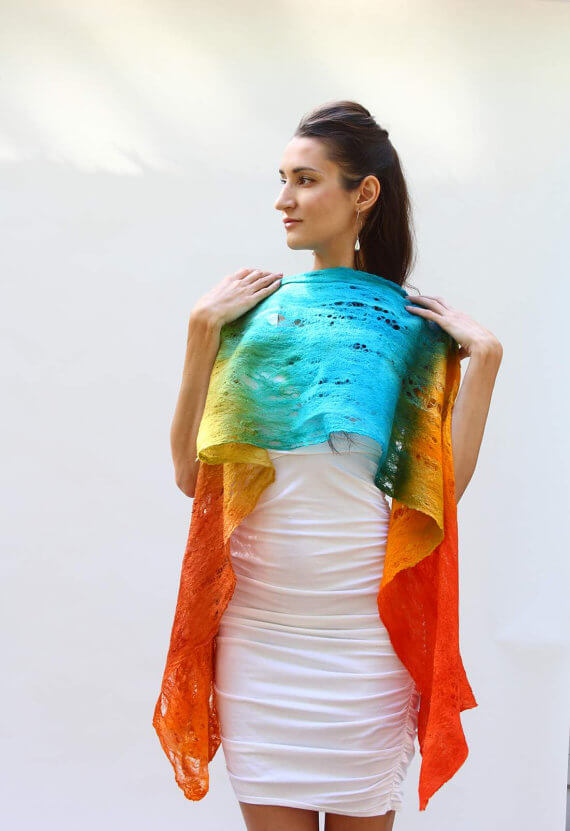 Nuno felted shawl pattern at Seamless Fashion
Who would guess this sumptuous cobweb felted scarf is a piece that a beginner felter could create? The tutorial is available at Seamless Fashion on Etsy.

Leather iPad case pattern at Napkitten Pattern
Here's a stylish leather case you can make for your iPad using the pattern from Napkitten Pattern. This pattern is suitable for beginners in leather work. It can be used to create projects for personal use or finished iPad cases to sell in your own shop.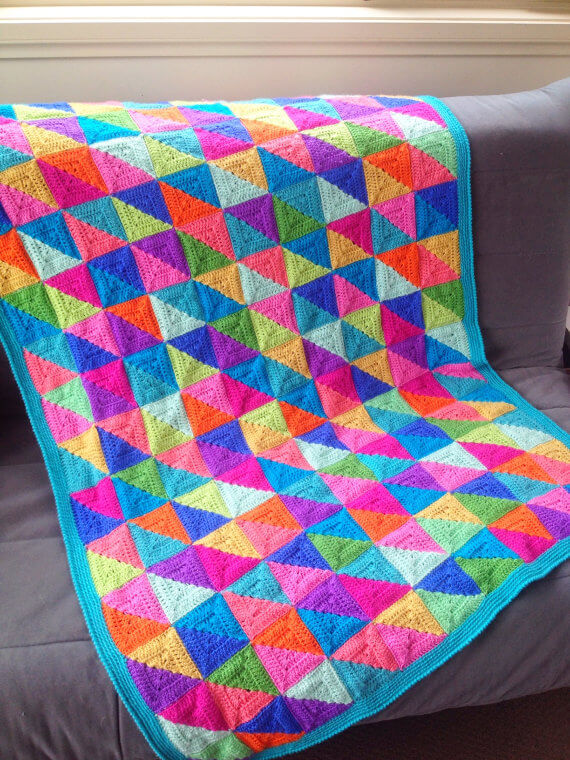 Modern crocheted blanket pattern at Poppy and Bliss
The vibrant mix of colors in this blanket crochet pattern from Poppy and Bliss are beautiful. This is a versatile pattern that takes design cues from quilting and allows you to play with your own color combinations.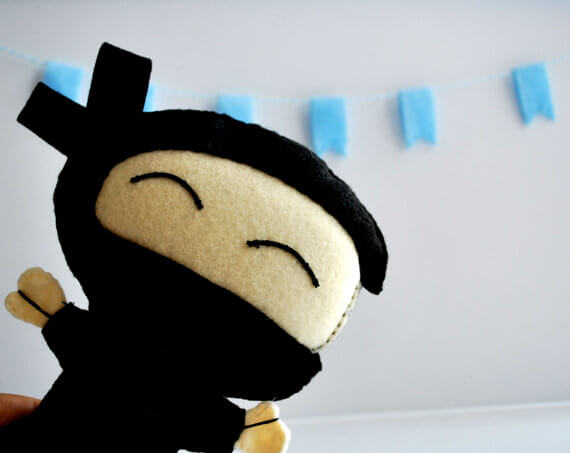 Ninja doll sewing pattern from Pattern Hub
Everybody needs a felt ninja in the house! My kid is a bit obsessed with ninjas, and this sewing pattern by Maria Palito at The Pattern Hub is perfect.
You can add a ribbon to the top to turn this little guy into a hanging ornament. The Pattern Hub has plenty of sewing patterns that are suitable for beginners and designed to be hand sewn.