Product Display Ideas for Craft Shows 
THIS WEEK ON THE CRAFT BUSINESS CHALLENGE: 

Plenty of product display ideas and photos to help you create a fantastic booth for your next craft show.
This week, I have product display ideas for the coming holiday craft show season, plus some gorgeous Halloween patterns from talented designers with Etsy shops.
First, we'll take a look at 10 displays that make excellent use of booth signs to draw attention and communicate with customers. Whether you want to create something very large-scale for your own booth, or include a few smaller signs throughout your display, you'll find examples that show how different types of signs affect the overall effectiveness of a booth.
Next, DIY necklace displays. These are clever! Check them out.
Finally, get ready for Halloween with a bounty of gorgeous costume patterns. Download these gems instantly, and start making your own spooky creations for trick or treating.
New! Signs for your craft booth + DIY Necklace Display stands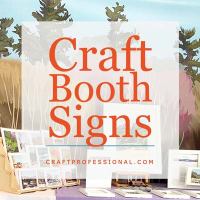 The right booth signs can speak volumes to customers at craft shows. But what kinds of signs would work best for your booth? Here are 10 craft booth photos that show you how different signs communicate effectively with customers.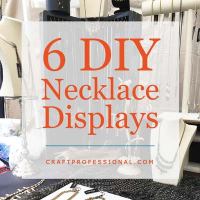 If you want to create your own DIY necklace stands for craft shows, I have 6 clever examples to get your creative juices flowing.
Halloween Costume Patterns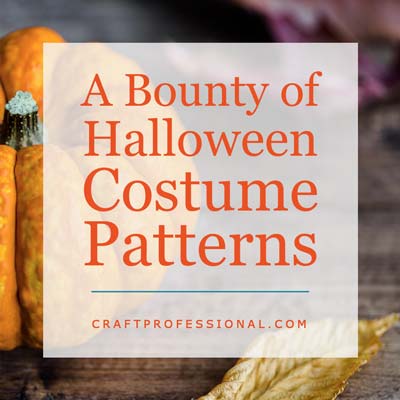 Halloween is less than a month away, but there's still time to DIY a costume for yourself, your kids, or your pets. (Please send my apologies to your cat.) There are several pages of Halloween costume patterns linked from this page. They are sorted by who it's for and the techniques used to make it. My son has his picked out his for this year. What are you going to be for Halloween?
THANK YOU FOR JOINING IN THE WEEKLY CRAFT BUSINESS CHALLENGE
I'm thrilled that thousands of craft artists have signed up for the Craft Professional email alerts. If you've reached this page by surfing around the site, and you'd like to get the weekly email updates, simply add your best email address in the form below.
You Are Here
You are here:
Home
➤
Weekly Craft Business Challenge
➤ Product Display Ideas for Craft Shows