Handmade Product Development
This week on the Weekly Craft Business Challenge:
Learn how to assess your product ideas, choose the most promising options, build and test a prototype, and check out your competition to improve your own product.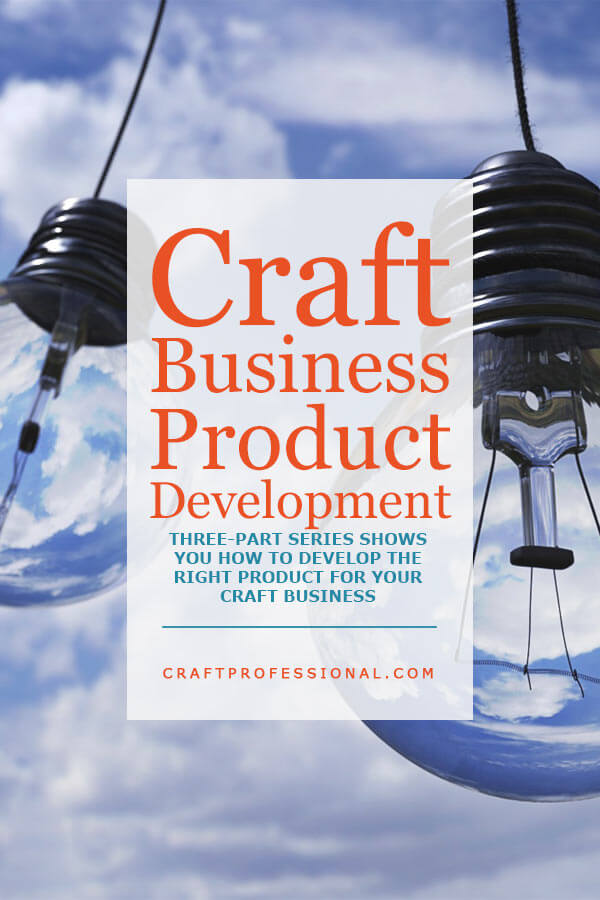 How do you approach product development for your handmade business? Do you have a system for determining whether a product will be a smart addition to your business?
This week, we'll explore issues around product development and take a very business-focused approach to developing handmade products.
Those who love to plan and strategize will enjoy this approach. Those who prefer to freely create in the studio may find it challenges their preferred way of working.
Do know that I'm not asking you to take all of the joy and spontaneity out of creating. I am asking you to think about how you can make your product the best of its kind and a fantastic fit for your customers' expectations. Apply your creativity to strategic product development without compromising your creative ideals.
The articles this week are a three-part series on product development. First, we'll look at how to assess the potential risks and benefits of a product to decide if it has good potential. Next, you'll discover how to create a prototype of your product and test it. Finally, you'll learn how to check out and learn from your competitors.
Strategic product development
Find the Most Promising Business Opportunities

Don't dive in with the first product idea that comes to mind. Here's how to assess your handmade product ideas to find the option that has the most potential for success.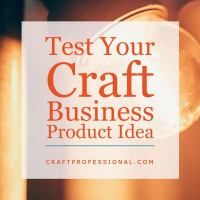 Test Your New Product Before You Commit

How to build a prototype and test it with your target customers to ensure it's a good fit for your customers. Plus, find and fix design flaws to improve your product.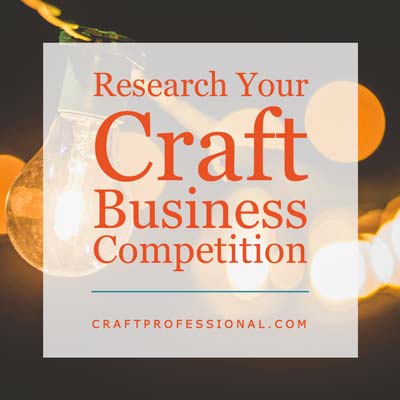 How to research your competitors and look for weaknesses. Find holes in the market you can fill and discover ways to improve your own product to stand out from the crowd.
THANK YOU FOR JOINING IN THE WEEKLY CRAFT BUSINESS CHALLENGE
I'm thrilled that thousands of craft artists have signed up for the Craft Professional email alerts. If you've reached this page by surfing around the site, and you'd like to get the weekly email updates, simply add your best email address in the form below.
You Are Here
You are here:
Home
➤
Weekly Craft Business Challenge
➤ May: Handmade Product Development