Loads of Craft Show Booth Displays
This week on the Weekly Craft Business Challenge:
heading straight into craft show season, we have a week of craft booth photos.
We're keeping the focus on craft show booth displays this week. Those who do shows are about to dive deep into the summer sales season, and many are doing some last minute booth preparation.
There are two new articles with 9 brand new photos. You'll see how to create a booth that "tells a story" and communicates to your customer why she needs your product in her life. Plus, 4 displays that step into the background to let the product shine.
You'll find 14 photos of booths that use portable shelving effectively and examine the 4 most popular booth layouts to determine which is best for your product.
Finally, find out the brand of craft tent I chose when I was in the market for a portable canopy.
Craft Show booth displays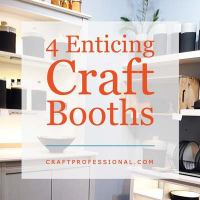 4 Craft Booths That Tell a Story
Let your customer imagine how her life will be vastly improved if she buys your product without saying a word. That's what these 4 clever craft booths accomplish. Check out how these craft artists tell a story with a display.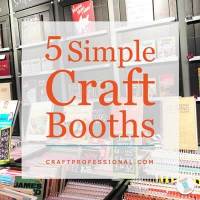 Booths That Let the Product Shine
5 booths that use well-planned, but simple design to let the product take center stage.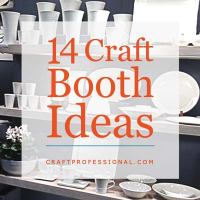 Amid all the marvellous creativity and variation you'll find in craft booths, most can be distilled down to one of four basic setups. Which setup is right for your booth? Check out the pros and cons of each of the four popular craft booth layouts and decide which will work best for your needs.
My Craft Tent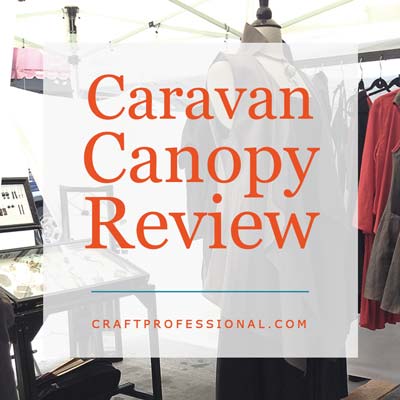 When I was in the market for a craft tent, after huge amount of research, I decided to buy a Caravan Canopy. Here's why this tent brand was my portable canopy choice.
THANK YOU FOR JOINING IN THE WEEKLY CRAFT BUSINESS CHALLENGE
I'm thrilled that thousands of craft artists have signed up for the Craft Professional email alerts. If you've reached this page by surfing around the site, and you'd like to get the weekly email updates, simply add your best email address in the form below.
You Are Here
You are here:
Home
➤
Weekly Craft Business Challenge
➤ June: Loads of Craft Show Booth Displays