Soap Display Photos & a Craft Tent Review
This week on the Craft Business Challenge:
6 handmade Soap booth photos to spark your imagination, and a look at a popular, affordable craft tent brand.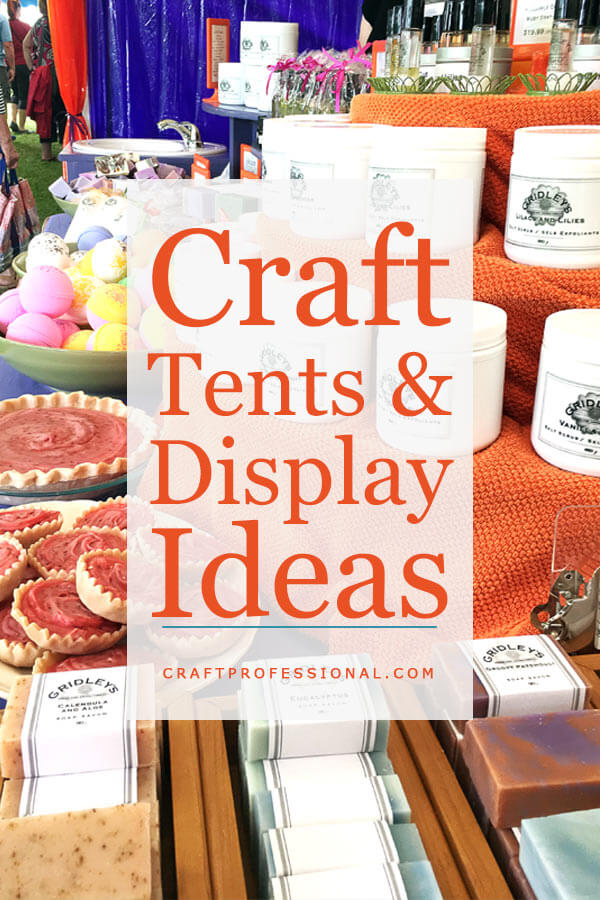 More craft booth photos and tent buying tips this week!
Craft artists who do shows are hustling to keep up with the demands of the summer show season. That's why I've been keeping the reading light and focused on craft shows these past few weeks.
This week, 6 pretty soap displays to help you sharpen your booth design. Plus, check out a tent brand that's popular with craft professionals on a budget.
Build a Better Craft Booth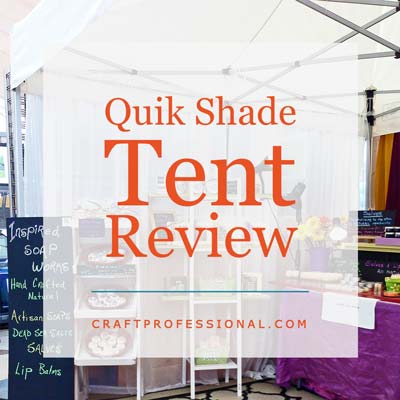 Quik Shade offers affordable commercial grade tents that are suitable for craft shows. This brand is popular among craft artists who don't want to spend hundreds of dollars on a tent. Do be careful; some Quik Shade models not suitable for craft shows. Here are the Quik Shade models you might want to consider for your craft booth.
6 photos of soap booths to give you inspiration for creating or sprucing up your own display.
THANK YOU FOR JOINING IN THE WEEKLY CRAFT BUSINESS CHALLENGE
I'm thrilled that thousands of craft artists have signed up for the Craft Professional email alerts. If you've reached this page by surfing around the site, and you'd like to get the weekly email updates, simply add your best email address in the form below.
You Are Here
You are here:
Home
➤
Weekly Craft Business Challenge
➤ July: Soap Display Photos & a Craft Tent Review