10 Handmade Soap Display Photos
A good handmade soap display lets customers get close, touch and smell.

A layout that encourages good flow through the booth and makes best use of the space is essential. Customers need to feel comfortable lingering to find their favorite scent, or discover the soap that has just the right texture or ingredients.
Plus, since soaps are smaller products, you'll need to consider how you'll draw customers in and communicate what your product is about from a distance.
Check out these 10 photos of soap booths that do all of that beautifully!
Some Terrific Handmade Soap Displays
Pretty colored packaging, color blocking, plus a few bright accessories make an impact in this booth. Shelves and risers make good use of the full height of the booth, and the tables aren't too wide, so they don't block the flow of traffic into the booth.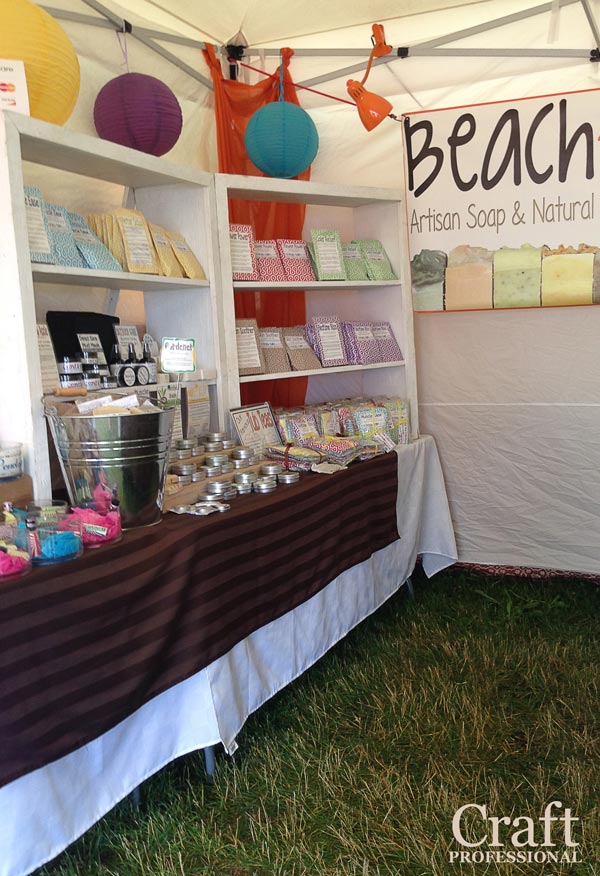 Here's the same booth up close. The colors work so well in this display.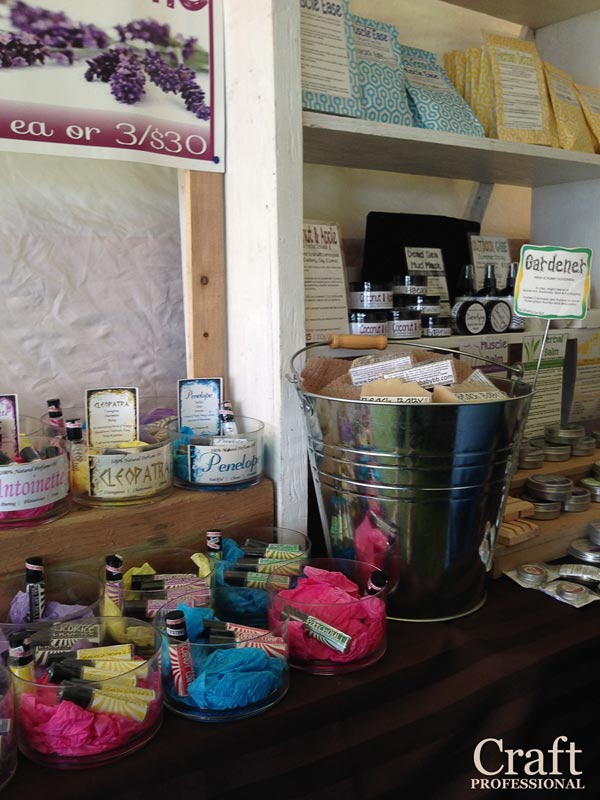 Rows and rows of stacked, gorgeous handmade soaps invite customers to smell until they find a favorite. You can start at one end and work your way down easily. Everything is at the ideal space between waist and eye-level.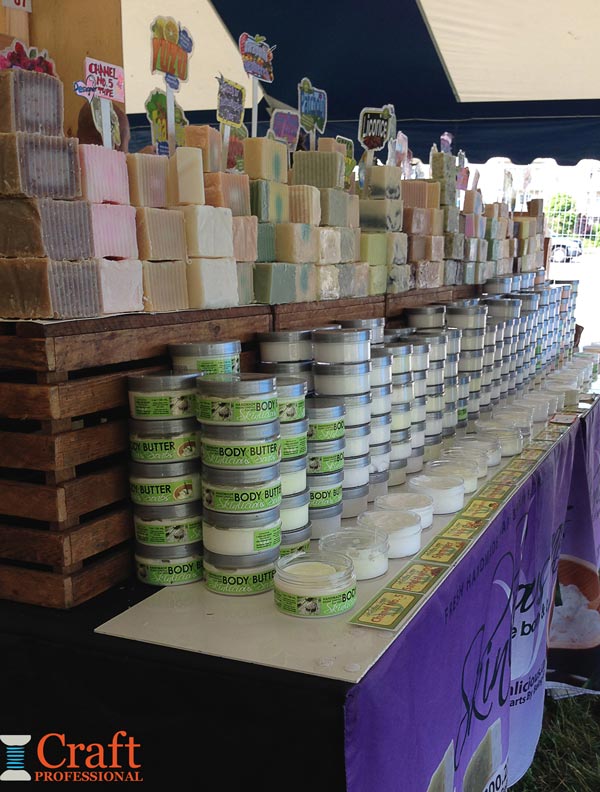 Here's a close up of the booth above. Such a simple setup puts the product center-stage.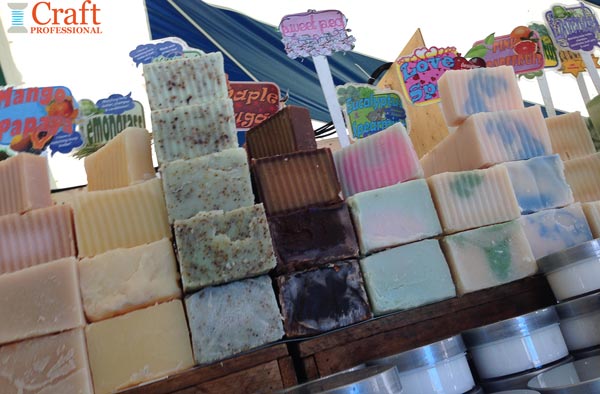 Lovely lavender dressed up in pretty, feminine packaging. If I'm buying lavender, I want to relax and feel a bit pampered. This booth, with its sweet, feminine packaging, communicates all of that.
The products placed in baskets aren't too carefully arranged. Super-fancy arrangements discourage touch. You want to go for tidy, but not finicky.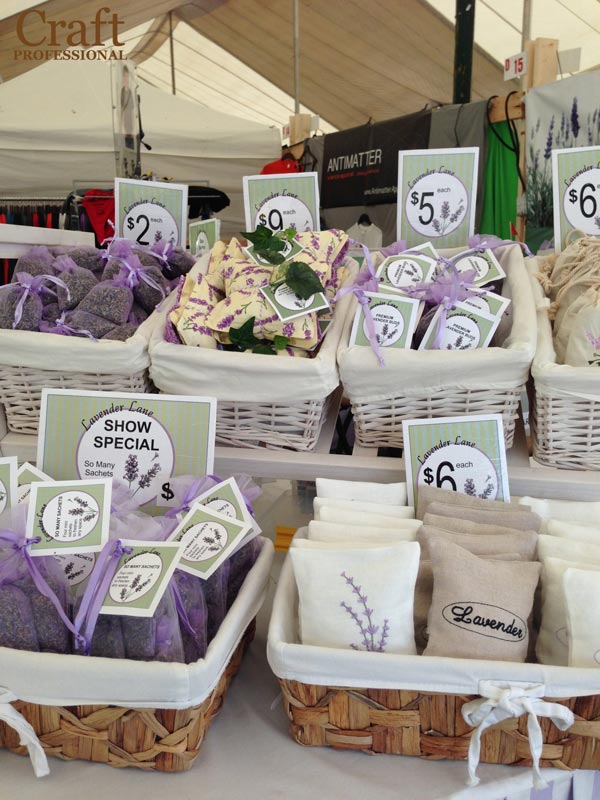 Here's another photo of the same booth of handmade lavender products. The backdrop is beautiful and tells customers immediately what to expect.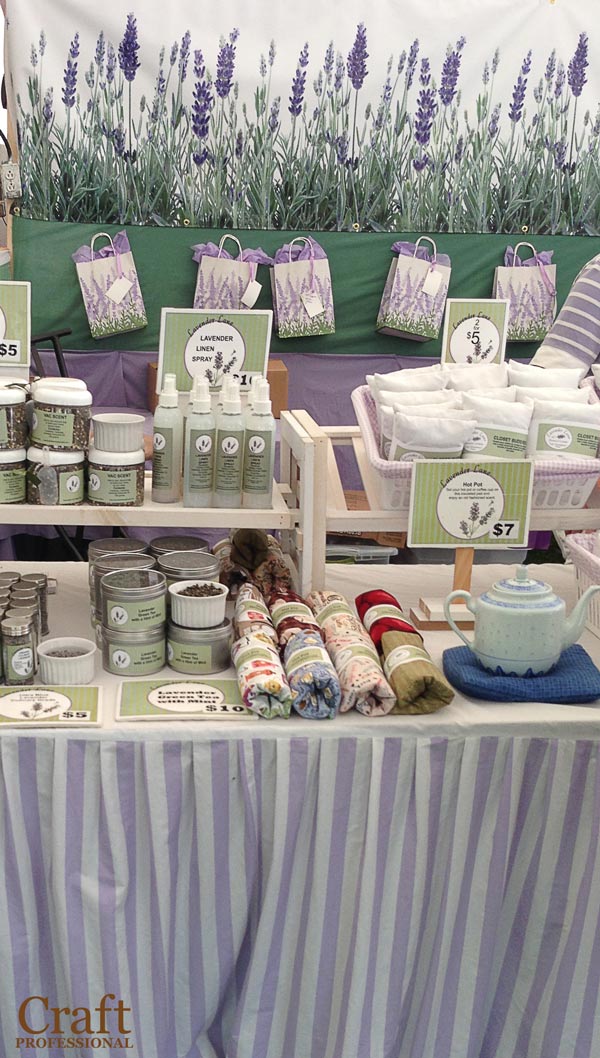 Pretty tubes of lip balm are held in clear containers. Don't have enough product to fill your container? Use coordinating tissue paper to fill out the space.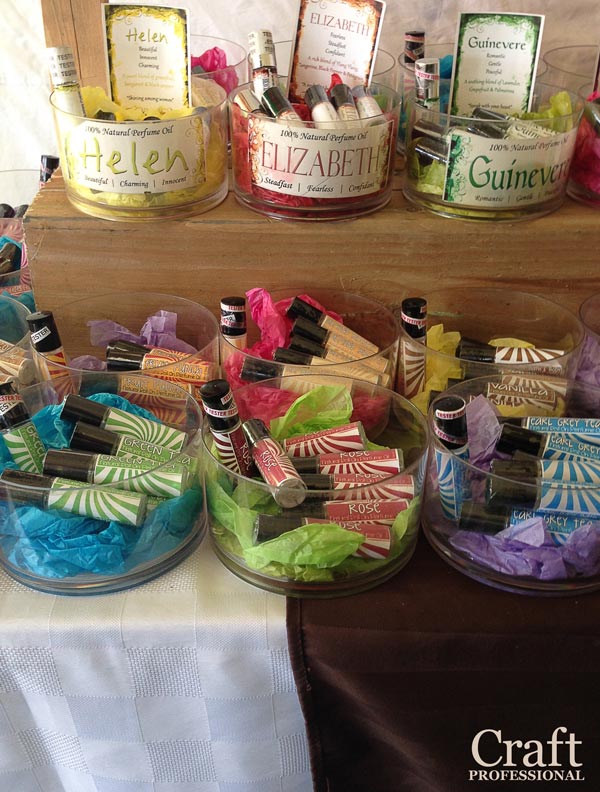 Here's a display that's part of a larger booth. The shelf on the table makes good use of height, and the lighting helps to add interest to the booth as well.
I wish I had a wider shot of this booth. The vivid orange and purple color scheme is spectacular and really draws you in.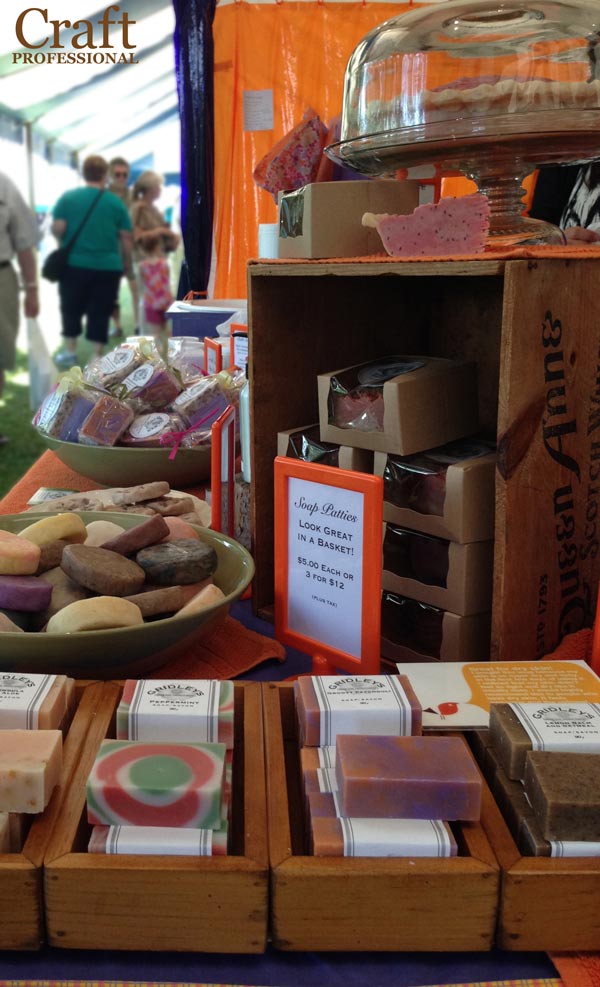 Here's the same booth from a different angle. Rows of soaps, all easy to access, so customers can explore and find the perfect scent.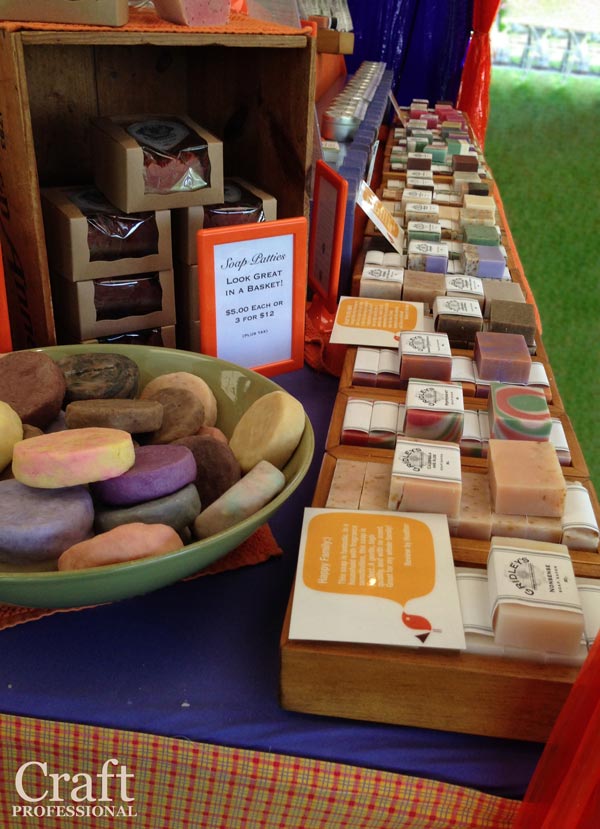 Want More Soap Booth Photos?
Of course you do!
Here are 15 more photos of fantastic handmade soap displays
Related Articles
You Are Here
You are here:
Home
➤
Display Booth
➤
10 Soap Display Photos