Habit Management Tips
This week on the Craft Business Challenge:
A big factor in Accomplishing goals is developing better habits. Here are some Habit management strategies that have helped me to cultivate better routines for my life and my business.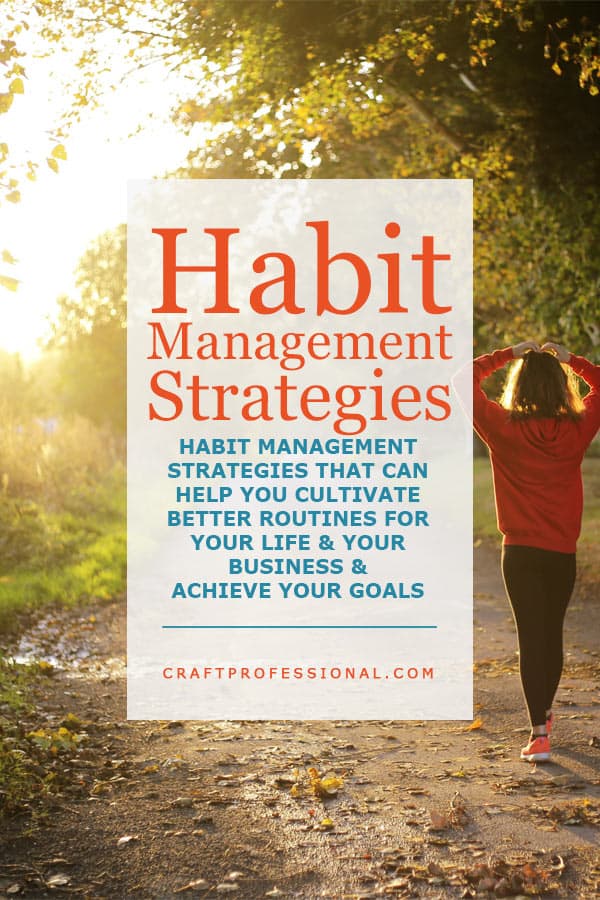 Achieving your goals largely comes down to better habit management. Once you know the steps that need to be taken, many of the things we achieve in life are the result of tiny, incremental bits of work done every day that eventually add up to a larger whole.
If we can turn those daily bits of work into habits, we can craft routines that support our intentions and minimize the need to try to scrape by on sheer willpower alone.
I've read and experimented a lot on the subject of habit management over the past year. I've had to wade through loads of unhelpful advice to find the real gems that work for me, and that, I believe, would work for many craft professionals.
I'm far from perfect. I still have some new habits I'd like to build and some stubborn old habits I'd like to replace with something more positive. Sometimes my established habits fall apart (usually when there are major changes to the rest of my routine), but I'm able to pull them back together. And I have been able to develop some habits that have served me and my business well over the past year including:
Regular Instagram and Pinterest posting, which has helped me to grow a social media presence that's good for business.
Writing two new articles and one newsletter per week for this site and tracking that progress, which has allowed me to approximately triple my productivity and grow my income and readership over the past year. My newsletter signups alone have increased over 30% in the past year.
Getting up and walking around every hour while I'm working, which, according to current research is important for your health and aids in concentration at work.
At this point, the walking, pinning, posting, writing, and tracking are habits. For the most part, I don't think about whether I'm going to do it. I just do it. And that has made a huge, positive impact in how I live and work.
"This is the real power of habit: the insight that your habits are what you choose them to be." Charles Duhigg

New This Week
In my mind, time management and habit management go hand in hand. More effective work and personal habits help to support your ability to get things done. So, this week's new articles focus on time management habits for entrepreneurs and feature my favorite time management books.
---
Here are some time management habits we can all apply to our work. These strategies don't depend on you having hours of uninterrupted work time that's fully under your control. They are real strategies that can be effective for people with real schedules full of conflicting demands.
---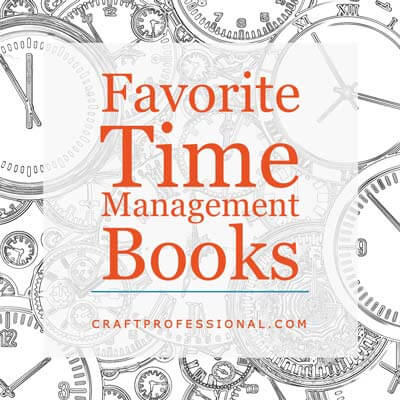 My Favorite Time Management Books
I've read a lot of time management books, and I find most of them unhelpful because they assume readers have total control of how to spend our time. If I had that luxury, I wouldn't need time management advice.
My favorite books on time and habit management are different. They make you really think about the value of how you spend your time, and they give you strategies that work based on your own work preferences and circumstances.
Timely Tips from Past Articles
FOCUS: Cultivate Effective habits
Get 40% of Your Day Right Automatically
What would you say if I told you that you could make at least 40% of your day go exactly as you'd like, automatically without even thinking about it? I'd be up for that! And researchers say it's possible. Here's how to make it happen.
---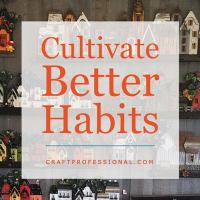 Have you ever stopped to consider the massive power inherent in habit management? Your habits eventually add up to your results, and, happily, your are not inevitable. Your habits, as expert Charles Duhigg says, are "what you choose them to be." If you want to choose different habits that will help you and your business thrive this year, here's how to do it.
The Tool I Use to Stick to My Habits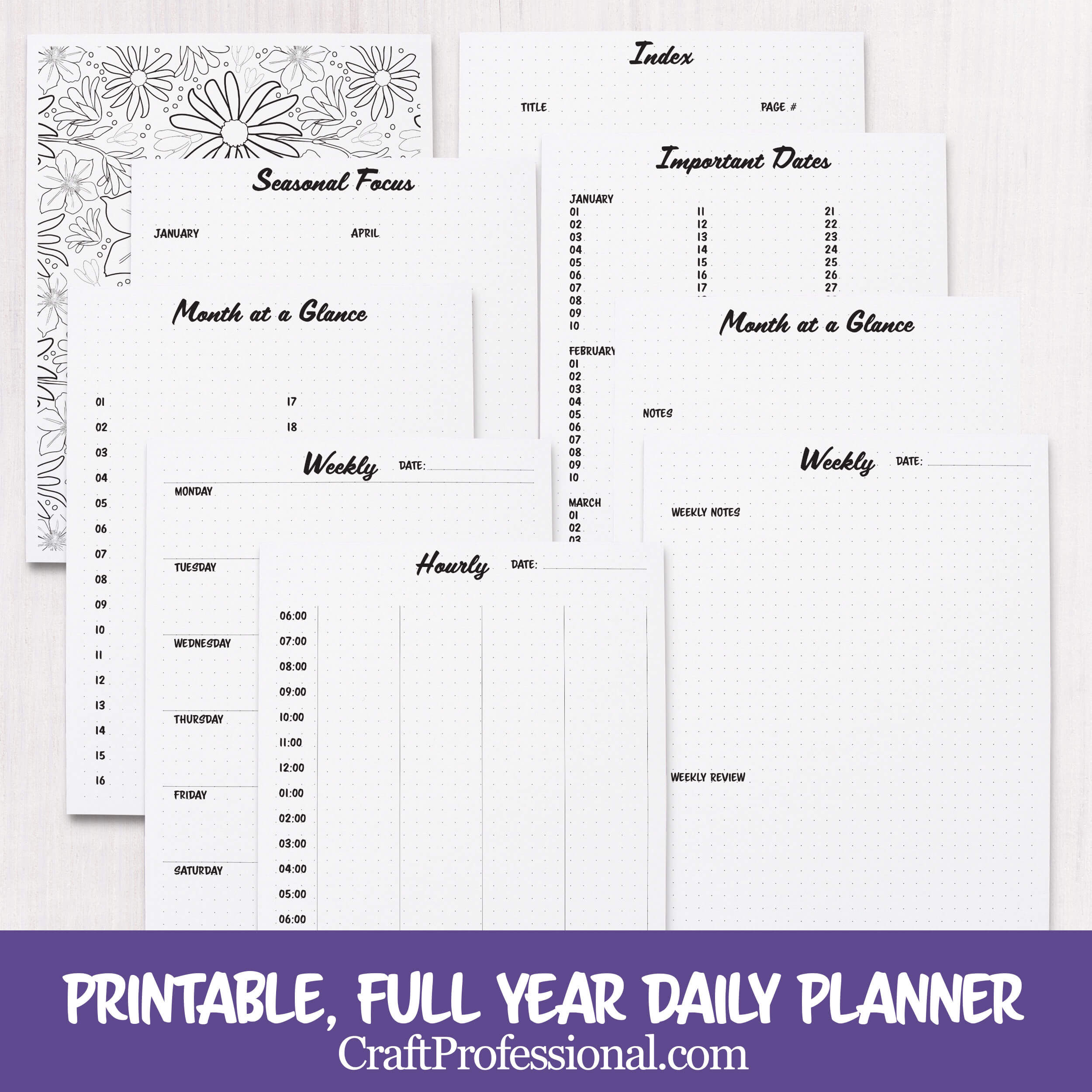 Commit to Your Goals with a Printable Planner
I've been using my printable planner for about a year now, and it has been immensely effective in helping me stick to my commitments and accomplish more while still leaving time for fun. It's available on my Etsy shop if you'd like to try using a printable planner to manage your goals, projects, and day to day life.
THANK YOU FOR JOINING IN THE WEEKLY CRAFT BUSINESS CHALLENGE
I'm thrilled that thousands of craft artists have signed up for the Craft Professional email alerts. If you've reached this page by surfing around the site, and you'd like to get the weekly email updates, simply add your best email address in the form below.
You Are Here
You are here:
Home
➤
Weekly Craft Business Challenge
➤ January: Better Habit Management