Crafts That Sell Well 2023
Crafts That Sell Well - 2023 Popular Handmade Products to Make & Sell
If you buy something through links on Craft Professional, I may earn a referral fee. To learn more see my
disclosure
.
---
Discover popular crafts that sell well on Etsy and at art shows — Updated for 2023.
What crafts are in demand in 2023?

Etsy and Pinterest search data reveal 17 growing trends you can use to design and market handmade items that will be popular for upcoming year.
We'll take a quick look at these 17 growing searches, then we'll review 6 ways you can use the trends to sell more crafts. Finally, we will look at each trend in more detail.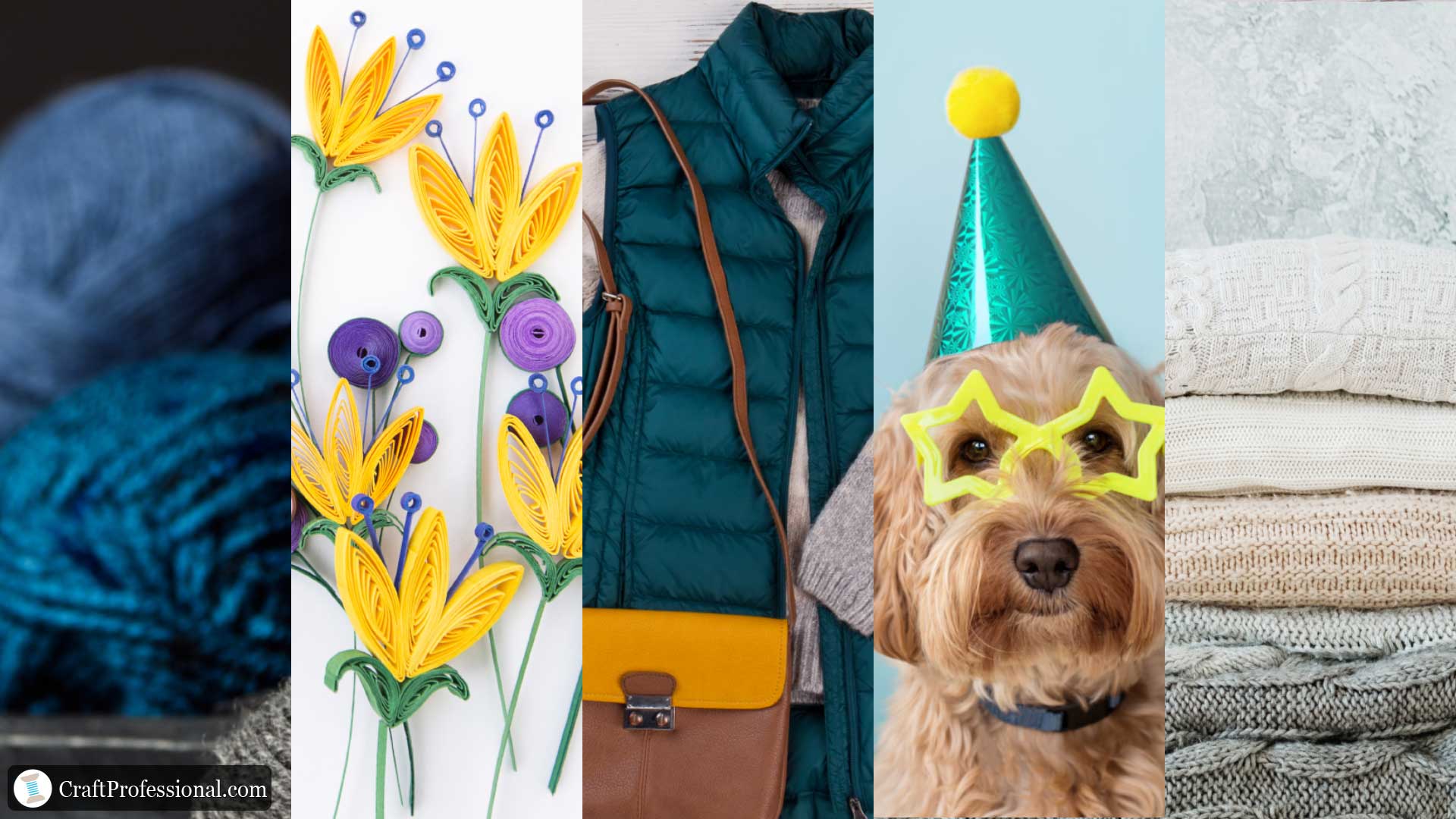 Trending crafts that sell well in 2023: indigo blue, paper crafts, outdoorsy fashion, pet party favors, cozy home decor.
This page has been updated with trending crafts for 2023.

If you were looking for handmade items in demand from previous years, here's where you'll find the reports covering the most profitable crafts to sell for past years.
17 Popular Design Trends for 2023
There are a few common themes running through home, fashion, color, and lifestyle trends for this year.
People who shop for handmade products on Etsy and search for creative ideas on Pinterest are looking for ways to bring coziness and joy into their lives. Some are embracing nostalgia for the '90s, while others are creating an eclectic mix vintage and modern items. The beauty of outdoorsy, nature-inspired design will be popular, and many are seeking the charm and simplicity of off-screen hobbies.
If you sell handmade items online or at craft shows, you can work with many of these trends to design and promote products that will be in demand.
What trends will be popular in 2023?
Color
Magenta
Indigo
Golden Yellow
Terracotta
Earth Tones with Bright Accents
Interior Design
Nature Inspired
Cozy Homes
Eclectic Style - Mixing Vintage and Modern
Defined Spaces
Welcoming Entrances
Fashion
Feminine Details
Y2K and '90s Nostalgia
Outdoorsy Style
Large Accessories
Lifestyle
Creative & Cozy Self Care
Screen-Free Entertainment
Celebrating Pets
First, let's take a look at how to use these trends to create high demand crafts that sell well in 2023. Then we'll examine each trend in more detail.
How to Use the Latest Trend Forecasts to Make Crafts That Sell Well
Simple ways you can work with popular trends to sell more crafts this year:
Incorporate trends into your handmade products
Incorporate trends into your craft packaging
Use trend research to appeal to new customers
Use on-trend merchandising in your craft show display booth
Use trending styles in your product photography backgrounds and styling props
Use trending search terms in titles and descriptions in your Etsy shop and in online marketing
You don't have to completely overhaul your products and marketing materials to reflect the hottest trends.
Your brand may already incorporate certain trending styles in some ways. Look for those existing style elements and draw attention to them. Then consider using simple, low commitment tactics to add trending design to your products or marketing.
Incorporate Trends into Your Handmade Products
This approach to selling the trend requires the biggest commitment for people who sell handmade items.

If you're going to change the design of your products to suit a trend, you'll need to be fairly certain you'll be able to sell those items while a trend is still hot.
Alternatively, you'll need to know the look will work for your brand over the long term. If a trend is a good fit with your existing products, it may be worth working it into your product design.
For example:
If you sell handmade accessories in rich, vibrant colors, consider adding products in Pantone's color of the year, Viva Magenta, and Etsy's colors of the year, Indigo and Honeycomb. If those colors fit well with your existing brand, they will work over the long term.
Be sure to feature these items in your craft show display. If you sell on Etsy, include the trending color in each relevant product's title and description and consider making them featured items in your shop.
Incorporate Trends into Your Craft Packaging
If a trend is a good fit with your brand image, consider using that trend in your product packaging.

Changing up your product packaging to reflect handmade trends is still a bit of a commitment. However, for many products, it's fairly simple to change out the packaging, making this strategy less risky than completely redesigning your products.
Use Trend Research to Appeal to New Customers
As you research trending crafts that sell well, you may discover new potential customers. The trend forecasts may show your existing products are trendy with a group of people who are different from your existing customer base.
For example:
Imagine you teach art journaling classes and you market to people aged 60 and older.
You see that self care, and particularly art journaling, is growing in popularity with Gen Z, and you realize you've never promoted your classes to younger people.
This insight may prompt you to look for ways to connect with this new group, such as reaching out to collaborate with local schools or youth organizations to offer your classes.
Use On-Trend Merchandising in Your Craft Show Display Booth
Do you sell your handmade items at craft shows?
Consider updating your display booth. It is a low cost, low commitment way to reach out to customers who are shopping for trending craft fair items.
Refreshing your craft show booth to reflect current handmade trends can be as simple as featuring or grouping key products together, or changing your signs or display props.
Choose a trend that's a good fit with your brand's style, and add an element of that look to your booth.
For example:

If you make soft, luxurious blankets that would help create a home that feels cozy and comforting, consider updating your display to clearly communicate that idea to shoppers.
You could take a cue from the visual merchandising techniques retailers use and add some props to create a lifestyle display that reflects this trend.
Styling one of your blankets with some flickering battery operated candles, a pretty cup and saucer, and a good book would let shoppers imagine how cozy they would feel curled up at home with one of your lovely blankets and a good book.
You can sell the trend without changing a thing about your products.
Use Trending Styles in Your Photography Backdrops and Styling Props
Using trending styles in your brand images is another fairly low commitment way to connect your products with a trending style.
Choose product photography styling props and backdrops to reflect a trend that works with your brand. Take a few new product photos using those props, and add them to your website, Etsy shop or use them in social media marketing.
Be sure to feature those new images on your website or online shop.
For example:

If cabin style is appealing to your customers, take some lifestyle product photos using nature-inspired styling props.
Use wood background mats for tabletop photography, or photograph larger items in a forest setting.
Use Trending Search Terms in Titles and Descriptions in Your Etsy Shop and Online Marketing
If you have products that fit any of the most profitable crafts to sell, be sure to use those search terms in your online marketing.

For example:

Cozy decor items are among the top selling crafts on Etsy at the moment.
If items in your Etsy shop clearly fit this description, you may get more views from shoppers if you add the trending term "cozy room decor" to the title and description for relevant products.
Hottest Craft Trends for 2023
Now that you know how to apply current trends to your business marketing, let's take a closer look at the color, interior design, fashion, and lifestyle trends that will be fashionable this year. 
I've linked to sources for all of these trend forecasts at the bottom of the article, so you can check them out in more detail if you're curious.
2023 Color Trends

What colors will be trending in 2023?
Rich, vibrant colors, particularly magenta, indigo, and golden yellow will be popular this year. In some designs, those vibrant hues are used as pops of color in combination with a palette of earth tones.
Pantone Color of the Year 2023 - Viva Magenta
Pantone color of the year - Viva Magenta
Pantone's color of the year for 2023 is Viva Magenta. It is a vivd, dramatic color that combines well with a palette of earth tones, as shown by Pantone. Viva Magenta can also be paired effectively with other vibrant hues.
Etsy Colors of the Year 2023 - Indigo and Honeycomb
Etsy color of the year - Honeycomb
Etsy has announced two colors of the year: Indigo and Honeycomb.
Indigo is a rich violet-blue hue, and honeycomb is a golden shade of yellow ochre. You can pair these contrasting colors for a dramatic effect or use each independently.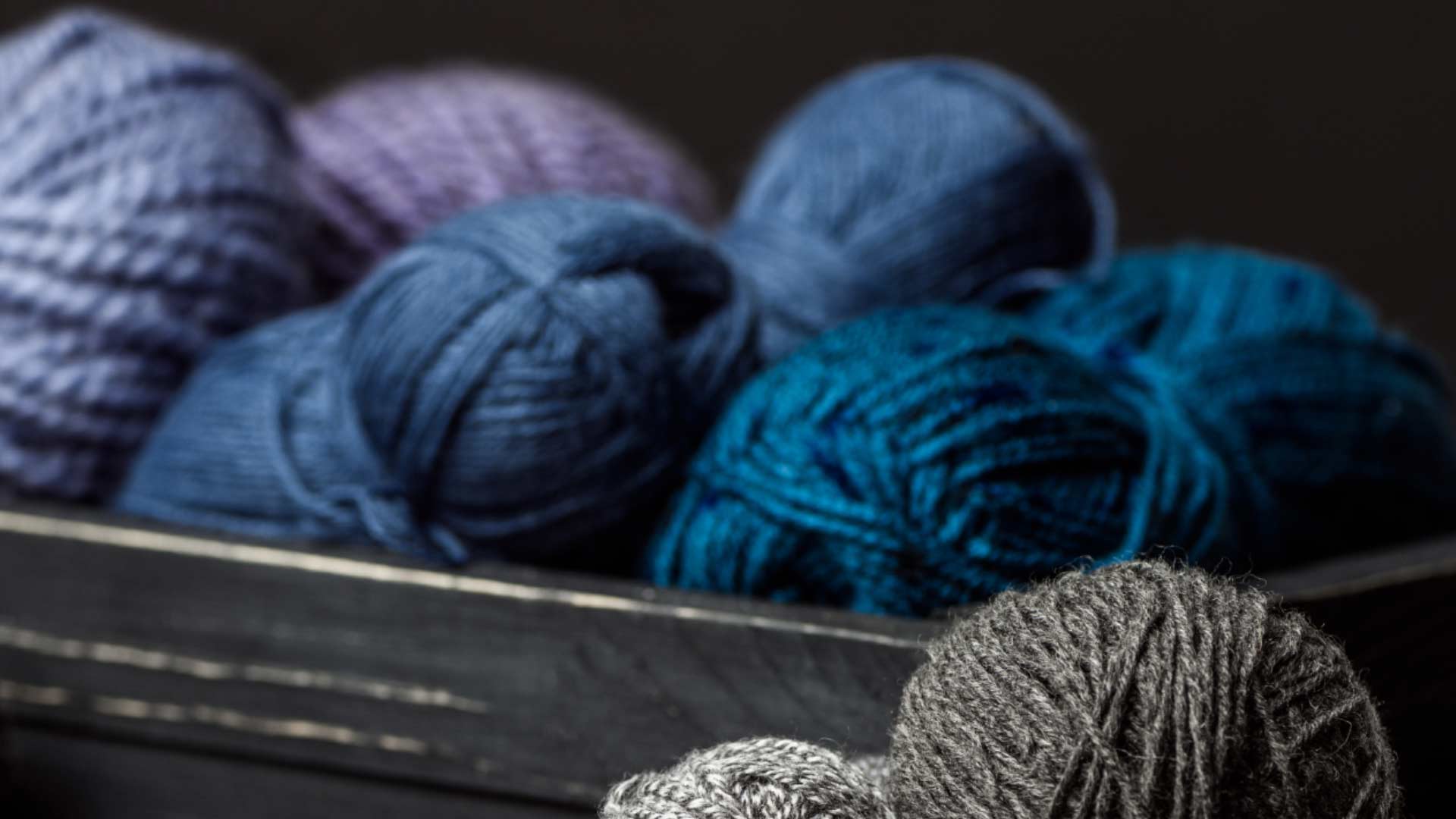 Etsy color of the year - Indigo
Trending on Pinterest - Terracotta
Terracotta is trending on Pinterest. It is particularly popular among Millennial and Gen X pinners. Pinterest's search trends indicate we'll be seeing a lot of terracotta in wedding color schemes.
Burnt orange will be popular in wedding color schemes.
Some growing terracotta wedding-related Pinterest searches include:

+695% — Burnt orange wedding theme
+285% — Copper saree
+285% — Orange dress outfit wedding
+230% — Terracotta wedding bridesmaid dresses
+150% — Orange wedding centerpieces
Natural Palettes with Bright Accents
Earth tones paired with a bright accent color are trending for 2023, particularly in home decor. You'll see shades of mossy green, clay, and cream accented with pops of color.
On Etsy, searches for "earth tone wall art" have increased by 48%.
Interior Design Trends for 2023
What are the current decorating trends?

The focus on home decor trends for 2023 is to create a space that feels cozy and joyful. Trending designs are nature-inspired, welcoming, and eclectic with a spotlight on contrast and mixing and matching.
Popular themes include desert, jungle, and harvest inspired details as well as mushroom motifs, organic curved lines, and marble.
Say goodbye to open concept. This year will bring a focus on defined spaces within homes. Welcoming porches and foyers will also be top priorities this year.
Nature Inspired Decor
Nature inspired home decor that's trending for 2023 will feature: natural fibers, earthy colors, and organic forms. 
Popular themes include desert, jungle, and ocean inspired details. Harvest-related details are growing in popularity — think dried flowers, as well as patterns featuring earthy radishes, cabbages, citrus fruits or cherries. Mushroom are particularly popular motifs, popping up everywhere. Etsy searches for "wooden mushroom" have increased by 20%.
Jungle inspired spaces feature rich jewel tones often set against a dark backdrop and highlighted with shimmery metallic accents. Fern, tree frog, and banana leaf motifs are growing in popularity.
Some growing ocean and jungle decor-related Etsy search trends include:
+126% — dark floral wallpaper
+49% — jungle nursery decor
+12% — ocean nursery decor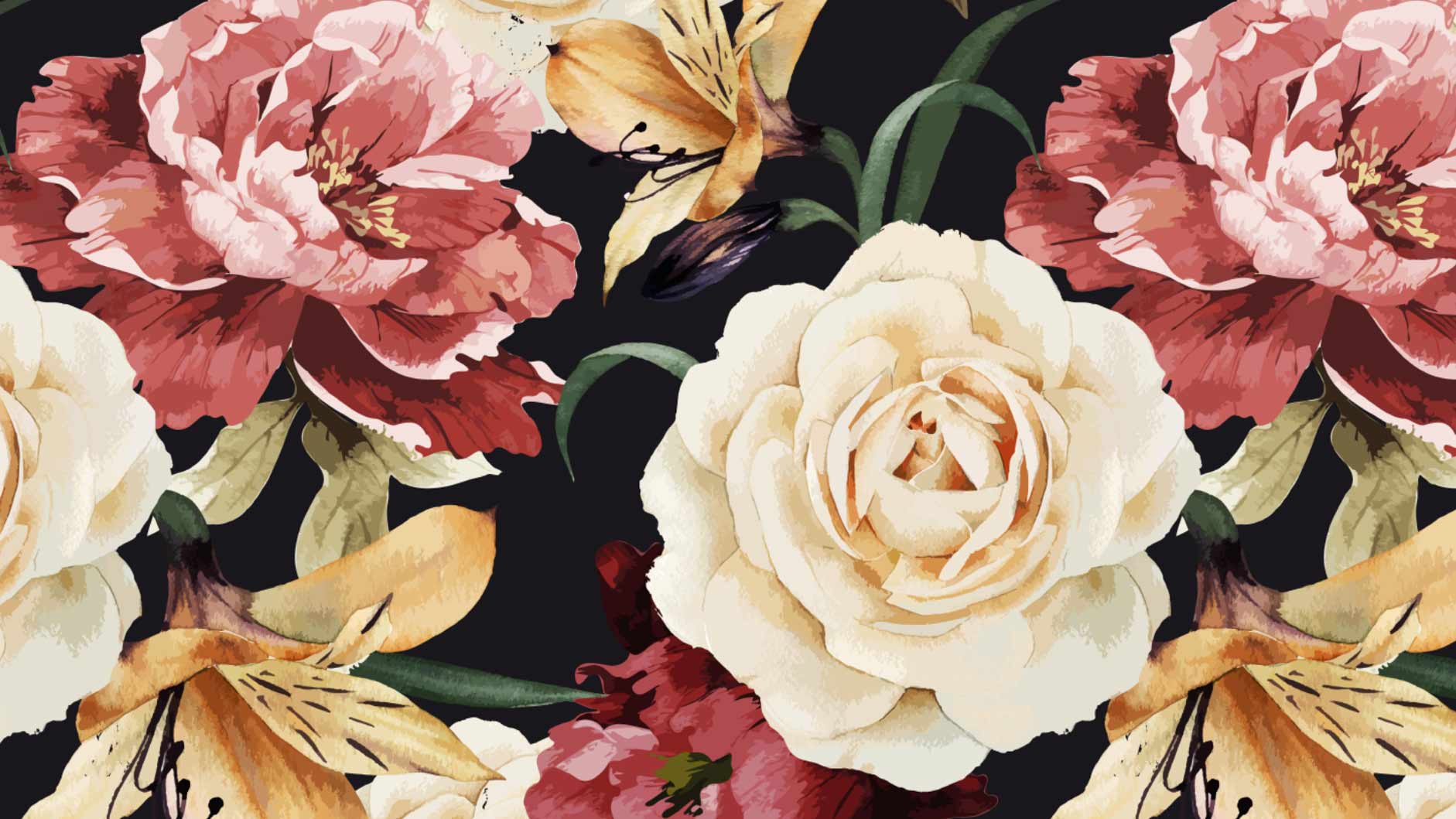 Dark floral wallpaper is growing in popularity.
Along with earth tones, nature-inspired decor features accents in terracotta perfect for desert themes or jewel tones in jungle or ocean-inspired looks.

Linen, rattan, wicker, and quilted fabrics add luxury and texture to this trending style.
Cozy Home Decor
Handmade trends for 2023 include cozy room decor (up 96% on Etsy). Handmade products that help shoppers create a comfortable sanctuary will be in demand.

Trending cabin style combines both cozy and nature inspired themes.
Knit blankets and other cozy room decor items are selling well on Etsy
Eclectic Style - Mixing Vintage and Modern
Boomers and Gen Xers are leading the popular growth in mixing vintage and modern design. The trend is driven by a combination of ongoing supply chain issues, efforts to live more sustainably, and desire to to combine inherited pieces with more modern items.
Growing Pinterest searches include that reflect this trend include:
+850% — Eclectic interior design vintage
+530% — Mixing modern and antique furniture
+350% — Maximalist decor vintage 
+325% — Antique room aesthetic
+50% — Antique windows repurposed
Defined Spaces and Welcoming Entrances
Two decor trends reflect the way we live and use our homes — defined spaces, and welcoming entrances.
Defined Spaces
Open floor plans are becoming less popular. In 2023, people favor more segmented spaces for work, leisure, and sleep. Defined rooms provide the quiet required to focus and work. They give much needed space and privacy when many are spending more time in their homes. Rooms also help those who work from home to leave their work at the end of the day and avoid bringing it into leisure time.
If you live in an open concept home, you don't need a full-blown renovation to create defined living spaces. Strategically placed bookcases and attractive room dividers are easy, low-cost, low-commitment ways to segment your space to suit all of your needs.
Welcoming Entrances
As we welcome friends and family into our homes, the desire to create welcoming front porches and foyers grows. Even campers will be getting front porch transformations in 2023!
Some home entryway-related searches Pinterest predicts will continue to grow including: 

+190% — Foyer entryway decor ideas

+115% — Porch for camper
+85% — Front door transformation
+35% — Garden front of house entrance
+40% — Front door portico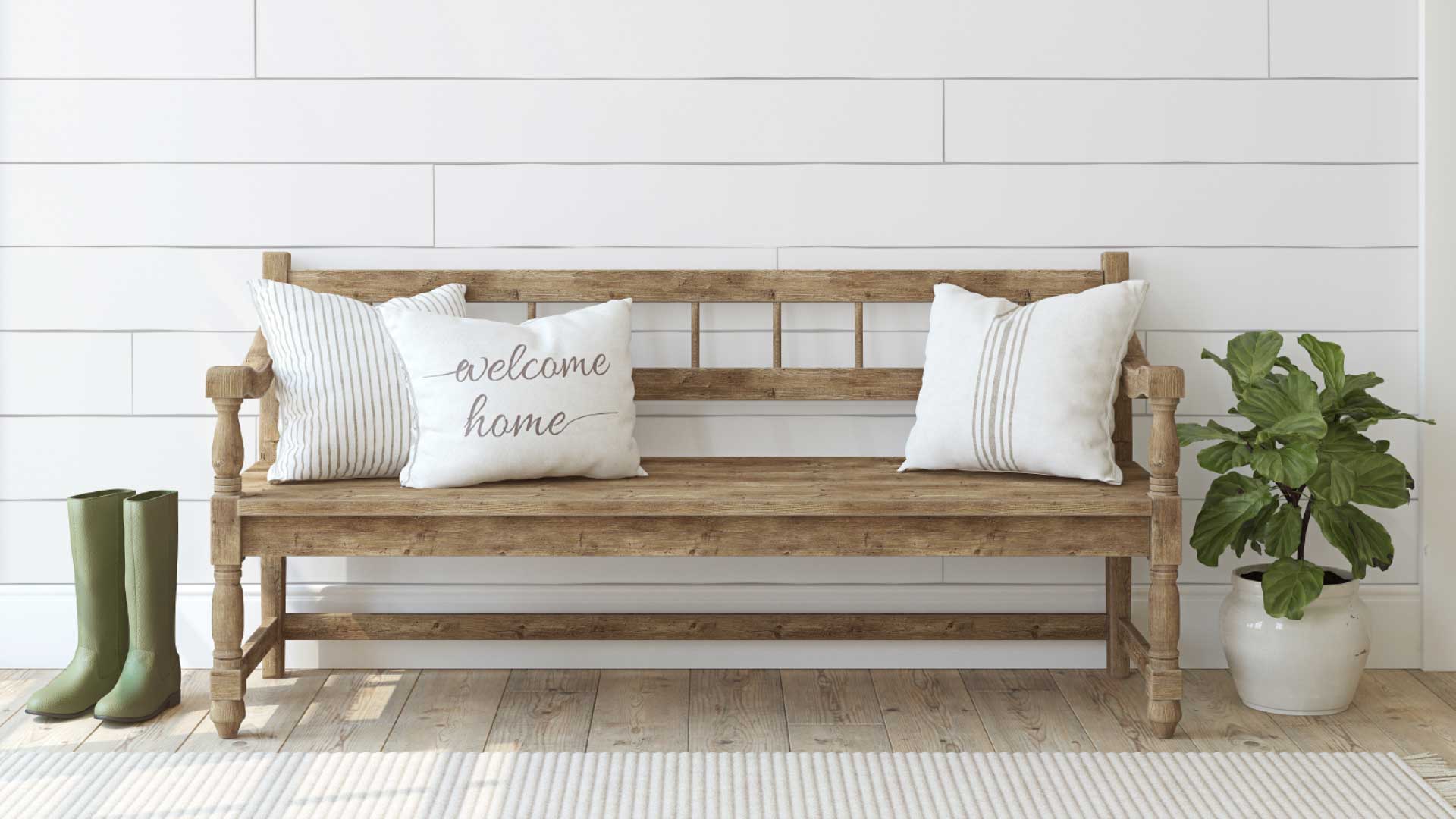 Creating a welcoming home foyer will be a priority for many people this year.
Fashion Trends for 2023
What will be fashionable in 2023?
This year, we'll see fashion that features plenty of feminine details. Y2K and 90s nostalgia will be strong, particularly with Millennials. Outdoorsy style, aka gorpcore, featuring tough and practical clothing ideal for camping and hiking will be popular. And the trendiest fashionistas will make bold statements with accessories.
Feminine Details
Fashion trend forecasts predict plenty of lace, silk, tulle, and ruffles for this year.
Trending searches on Pinterest include:
+365% — Shimmery dress
+225% — Lace top long sleeve 
+95% — Ruffle shirt men
+70% — Sheer pants outfit
+65% — Tulle sleeves
On Etsy, searches for Edwardian skirt have grown by 34%
Y2K and '90s Nostalgia
Millennial Etsy shoppers and Pinterest pinners are feeling nostalgic for the styles that defined their youth. Two distinct '90s and Y2K aesthetics are strong for 2023: grunge, and cool girl style.
Grunge
Etsy shoppers are shopping for clothing and accessories that reflect grunge style.
Some retro style searches trending on Etsy include:
+123% — Y2K hoodies or sweaters
+102% — Y2K sunglasses
+57% — fishnet bodysuits
+56% — cargo pants
+29% — vintage grunge items
Cool Girl Style
Cool girl style is hot among Gen Z and Millennials pinners. This aesthetic is nostalgic for Millennials and brand new for Gen Z.
Trending cool girl style Pinterest searches include:
+235% — 2000s girl
+150% — Summer outfits vintage 90s 
+140% — Cool girl aesthetic outfits
+145% — Pink mini skirt outfit 
+90% — Rhinestone dress 
Outdoorsy Style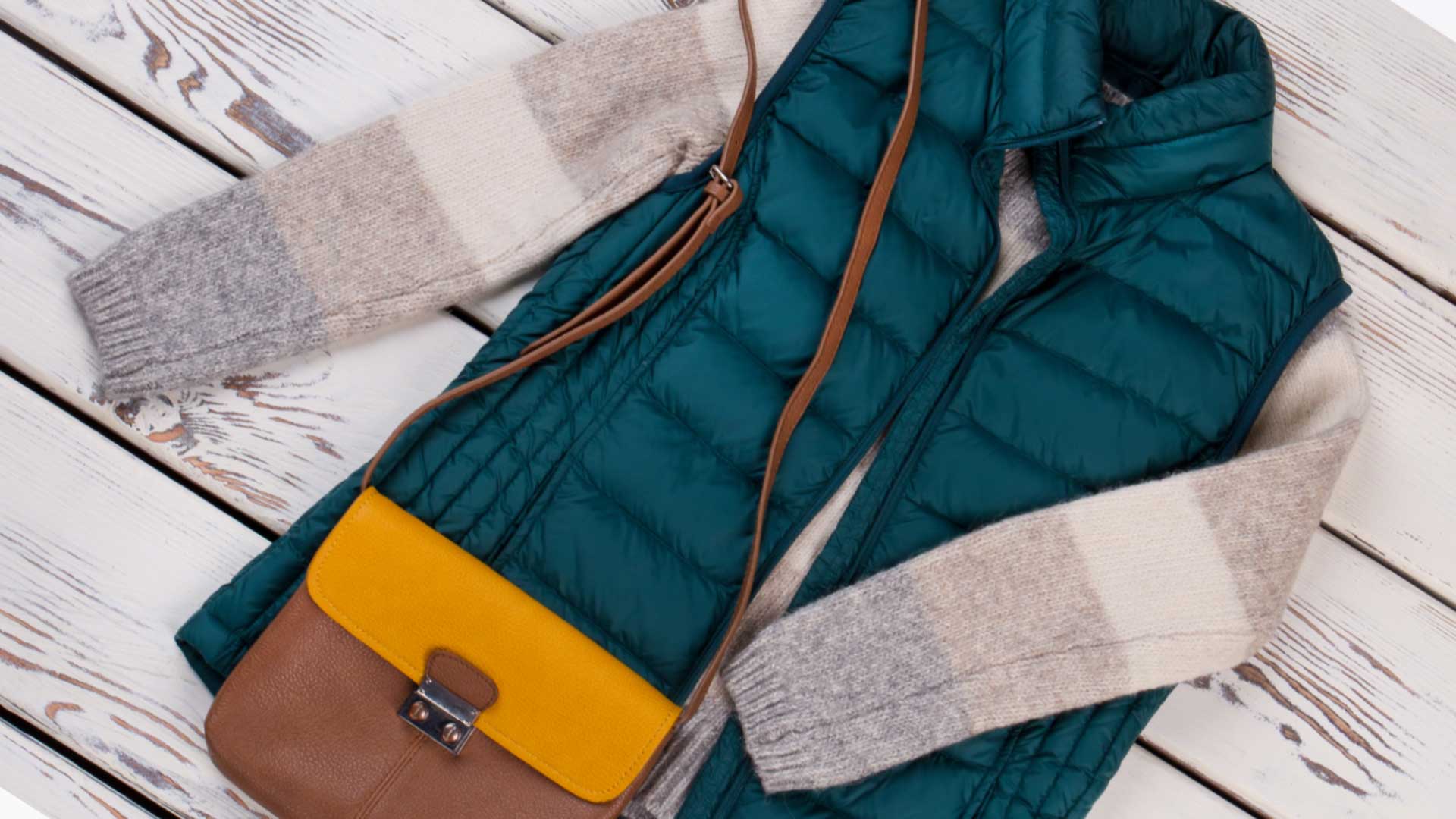 Outdoorsy style is trending for 2023. This quilted vest and handbag get extra style points for the color scheme featuring Etsy's colors of the year.
People are spending more time outdoors, and folks are seeking to spend time outdoors. As a result, clothing you'd typically see at a campsite or on a hiking trail is making its way into everyday fashion choices. 
This outdoorsy style that's been labeled gorpcore, features:
quilted vests (+98% in Etsy searches)
cargo pants (+56% in Etsy searches)
hiking boots
stylish athletic wear
Make a Statement with Accessories
Substantial accessories are making a statement. Large handbag styles (think totes and crossbody bags) and chunky statement necklaces will be popular this year. More delicate jewelry is made substantial with layering. You'll see stacks of rings, bracelets, and necklaces in 2023.
Growing Etsy searches include:
+354% — chain necklace chunky
+10% — crossbody bags
Lifestyle Trends 2023
What is a lifestyle trend?

Lifestyle trends reflect the shifts in the way people live. 
Lifestyle trends in 2023 include a shift toward prioritizing self care, valuing cozy & creative experiences and environments, seeking simple entertainment and hobbies away from devices and screens, and celebrating our pets.
Creative & Cozy Self Care
Creative Self Care

Pinterest predicts Gen Z and Millennials will be keen on self care activities with a focus on creativity.
Trending creative self care searches include:
+3755% — Art journal therapy
+1840% — Writing therapy
+220% — Journal writing prompts therapy
+120% — Expressive art therapy activities
+30% — Music therapy
Cozy Self Care

On Etsy, self care takes a cozy feel. Shoppers want to immerse themselves in warm, snug comfort. They are searching for handmade weighted blankets, comfy loungewear, robes, and blanket throws (up 69%).
Screen-Free Entertainment
Paper crafts, like quilling, are becoming more popular.
People want to spend more time away from screens, and they are in search of simple hobbies and toys that take them off of their devices.
On Pinterest, this trend is reflected in searches such as:
+1725% — How to make paper rings
+385% — Paper animal
+175% — Origami instructions
+60% — Paper maché furniture 
+60% — Quilling art
Etsy shoppers are also searching for simple, screen-free ways to relax and enjoy time with friends and family. Searches for paint by number kit adult are up 48%, and searches for building block toys are up 56%.
Celebrating Pets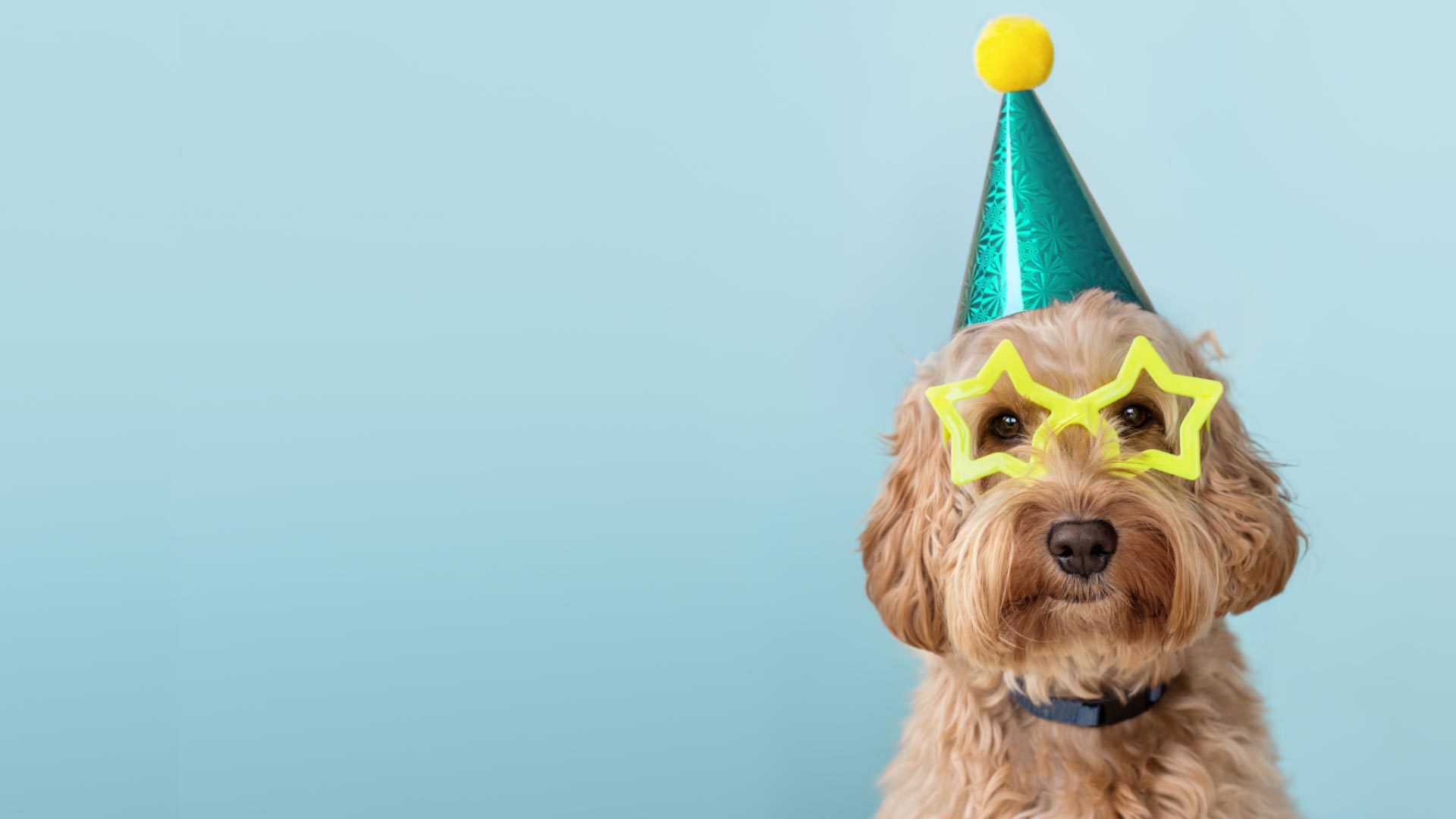 Older pinners (Gen X and Boomers) want to celebrate their pets and let them live in high style. 
Trending pet-focused pins include:
+490% — DIY dog areas in backyard
+135% — Dog party favors
+85% — DIY dog pool
+65 — Dog birthday party ideas decoration
More Crafts Ideas to Sell in 2023
I haven't covered all of the trend predictions for 2023. I've focused on areas that could be easily translated into sellable craft ideas or used in your marketing strategies.
There are more trends for 2023 that may suit your handmade business perfectly. 
You can use links below to check the Pinterest search trends and Etsy trend reports I used for this article, and find even more predictions crafts that sell well in 2023.