Christmas Craft Fair Ideas
If you buy something through links on Craft Professional, I may earn a referral fee. To learn more see my
disclosure
.
---
This week on the Craft Business Challenge: 
Christmas craft fair ideas to help you spruce up your booth for holiday shows. 26 holiday craft show display photos, including 6 brand new pictures.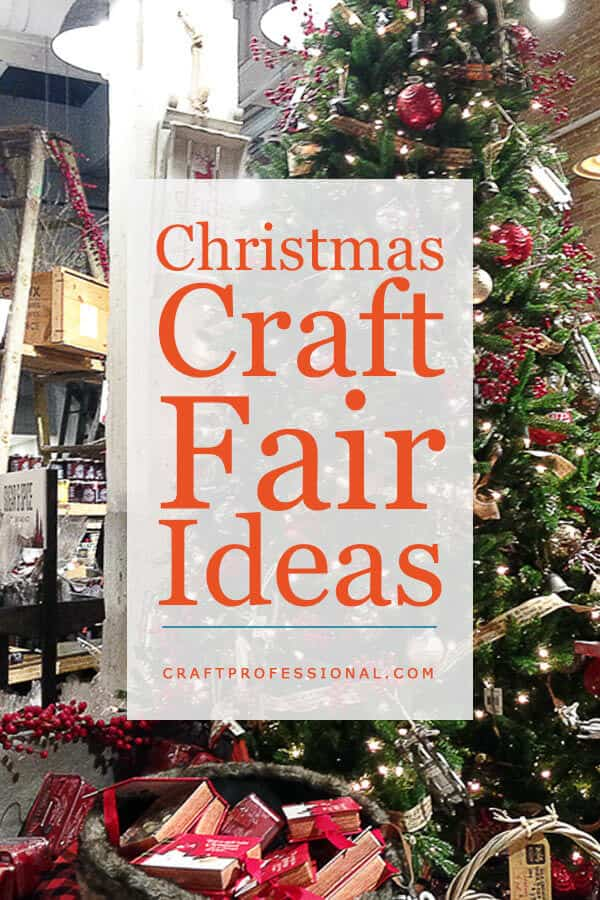 This week, I have more Christmas craft fair ideas to help you get your booth ready for holiday shows. 26 holiday display booth photos will illustrate how you can make your own display ready for the festive season.
We'll look at ways to use portable Christmas trees, strings of lights, garland, and other creative ideas to take your existing booth and make it ready for holiday markets and craft fairs.
You don't have to spend a lot or drastically change your regular display to create a festive look for holiday bazaars. Some of the booths you'll see featured this week are all-out, unrestrained Christmas, and others use just a bit of garland or color to evoke the season. Both approaches work beautifully.
What's NEW THIS WEEK?
6 Holiday Craft Show Display Ideas: 6 photos of portable displays at Christmas craft shows with plenty of easy and affordable ideas you can use to decorate your own booth for holiday markets.
TIMELY TIPS
Focus: Christmas Craft Fair Ideas
Christmas Craft Fair Displays: 10 photos show you how to use Christmas trees and garland in your booth and get creative with your holiday craft show display.
10 More Holiday Craft Show Booths: Need more ideas to help you get your display ready for winter craft shows? Here are 10 more Christmas craft booth photos!
Printable Signs for Your Craft Booth
Encourage your customers to splurge a bit!
I have plenty of printable craft booth signs in my Etsy shop to inspire your customers to treat themselves and support your small business.
THANK YOU FOR JOINING IN THE CRAFT BUSINESS CHALLENGE
I'm thrilled that thousands of craft artists have signed up for the Craft Professional email alerts. If you've reached this page by surfing around the site, and you'd like to get the weekly email updates, simply add your best email address in the form below.