Christmas Craft Fair Ideas
THIS WEEK ON THE CRAFT BUSINESS CHALLENGE: 
How to spruce up your booth for holiday shows, Plus a Reader shows how she created her beautiful sewing booth.
by Lisa McGrimmon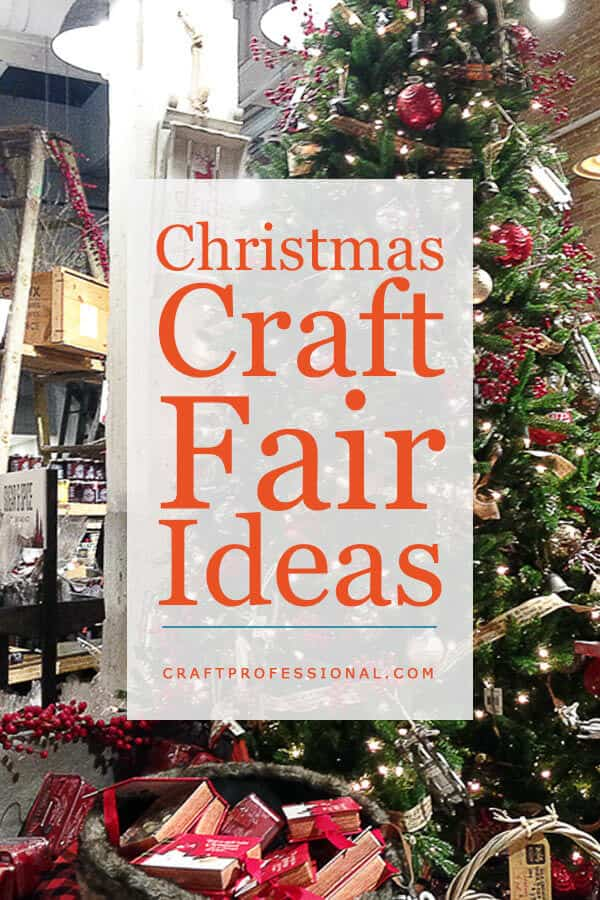 This week, I have more Christmas craft fair ideas to help you get your booth ready for holiday shows. We'll look at ways to use portable Christmas trees, garland, and other creative ideas to take your existing booth and make it ready for the festive season.
We'll also check out a beautiful sewing booth courtesy of reader, Theresa, owner of Seams Like Monet. Theresa noticed my site needed more sewing and quilting booth photos, and she very graciously and generously shared three photos of her beautiful booth along with her insights into why she made specific choices about her booth design. I'm so grateful to Theresa for sharing her experience and her lovely booth with us all!
NEW THIS WEEK
I have 3 wonderful sewing booth photos courtesy of Theresa from Seams Like Monet. Find out how this craft professional has created a booth that looks great and functions well, and check out three fantastic photos of her craft show display.
TIMELY TIPS FROM PAST ARTICLES
Focus: Christmas Craft Fair Ideas
10 photos show you how to use Christmas trees and garland in your booth and get creative with your holiday craft show display.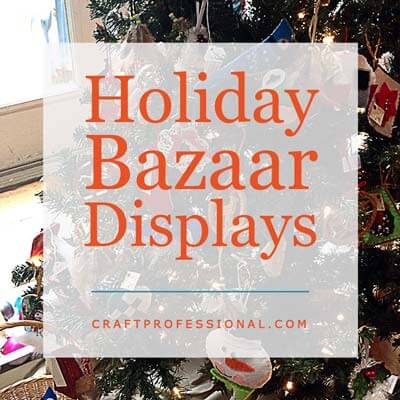 More photos and tips to get your craft booth in the spirit for the busy holiday craft show season.
Printable Signs for Your Craft Booth
Encourage your customers to splurge a bit!
I have plenty of printable craft booth signs in my Etsy shop to inspire your customers to treat themselves and support your small business.
THANK YOU FOR JOINING IN THE WEEKLY CRAFT BUSINESS CHALLENGE
I'm thrilled that thousands of craft artists have signed up for the Craft Professional email alerts. If you've reached this page by surfing around the site, and you'd like to get the weekly email updates, simply add your best email address in the form below.
You Are Here
You are here:
Home
➤
Weekly Craft Business Challenge
➤ October: Christmas Craft Fair Ideas