Selling Your Crafts Online
THIS WEEK ON THE CRAFT BUSINESS CHALLENGE: 
Start selling your crafts online on Etsy or your own site with these smart strategies and resources.
by Lisa McGrimmon
This week's newsletter focuses on selling your crafts online. Craft business owners have so many options open now. It's really an exciting time to be building a creative business.
If craft shows aren't your thing, or if you want to add to your sales venues, selling your crafts online can open up some fantastic possibilities. While you can launch an online craft business on a limited budget, you will need to invest a significant amount of time in building and promoting your business online. To avoid wasting your precious time, you need to make smart decisions.
There are heaps of factors that go into building an online business, but this week we'll look at one fundamental decision you'll need to make, and one key factor that's important to your business' long term security.
First, we'll examine where you should sell your crafts. Will you set up your own site or sell on a third party site like Etsy? There are substantial pros and cons to each, so we'll look at both options. Next, we'll examine how to keep control of your online business. It's surprisingly easy to give control of your online business over to strangers without even realizing it. We'll look at common pitfalls and how to avoid them.
Plus, those who do craft shows are still deep into show season, so the new article featured this week is all about displaying jewelry. I have 5 photos of lovely outdoor jewelry booths for you.
NEW THIS WEEK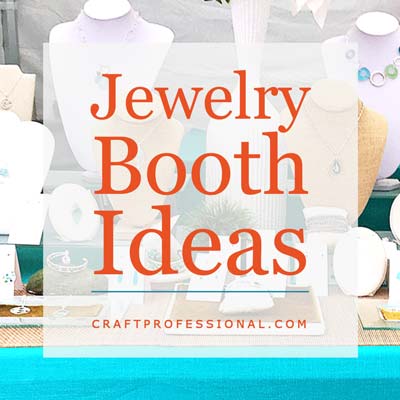 5 new photos of 2 jewelry booths at an outdoor craft show.
TIMELY TIPS FROM PAST ARTICLES
Focus: Selling Your Crafts Online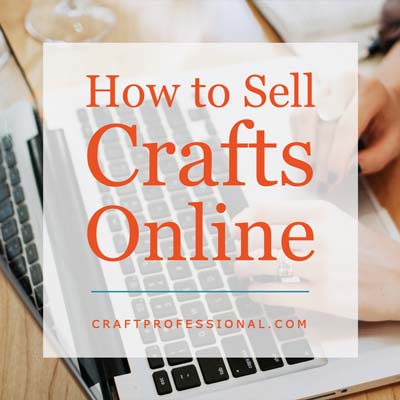 Do You Really Need Your Own Website?
If you're going to sell your crafts online, do you need to invest in building your own website, or is it better to sell your crafts on third party platforms? We'll look at the pros and cons of each option.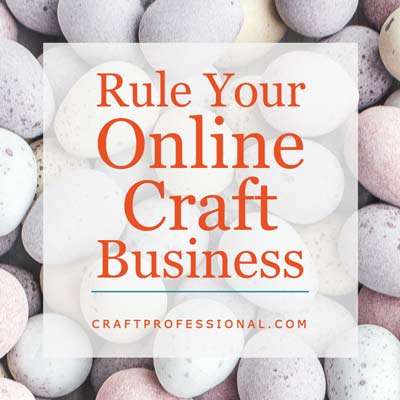 Rule Your Online Craft Business
Are you really building an online business that's within your control, or is someone else ultimately in control of your business? Here's how to make sure you're really the boss of your online craft business.
THANK YOU FOR JOINING IN THE WEEKLY CRAFT BUSINESS CHALLENGE
I'm thrilled that thousands of craft artists have signed up for the Craft Professional email alerts. If you've reached this page by surfing around the site, and you'd like to get the weekly email updates, simply add your best email address in the form below.
You Are Here
You are here:
Home
➤
Weekly Craft Business Challenge
➤ August: Selling Crafts Online