Spend Your Resources Wisely
This week on the Weekly Craft Business Challenge:
Make Smart decisions about where you'll focus your time and money. Plus, Craft Show organization and accessory booth ideas.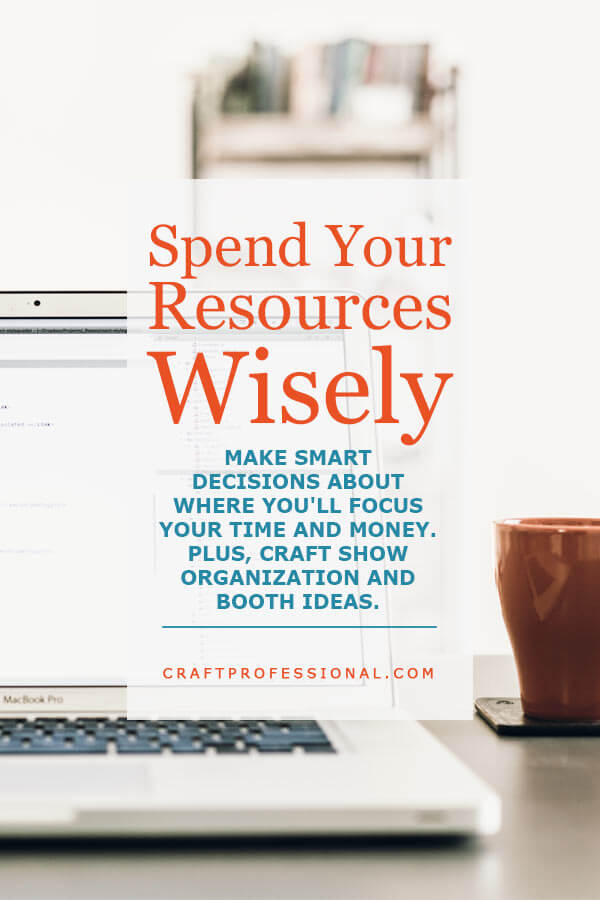 This week we'll focus on promoting your business and managing your resources intelligently. Plus we'll continue work on getting ready for craft shows.
When you're a solo-entrepreneur, you need to make smart decisions about how you'll spend your time and money resources. Will you launch a new type of product or stick with what you've already established? Will you DIY your product photography or hire a pro photographer?
Every decision you make about spending your time or money resources in one area of your business, means you don't have that time or money to spend in another area of your business. And when the business is just you, your resources are limited. So you need to be smart about where you decide to invest your resources. 
MAke Strategic Choices to Promote Your Business
Marketing Strategies You Can Afford

You need to get the word out about your business, but your time and money are limited. Here are 8 strategies you can apply to your business to:
ensure you're in a market in which you can compete
keep your marketing affordable
and manage the time it takes to get your marketing done.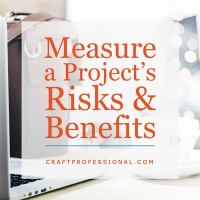 Should You Commit Resources to a New Project?

You probably have no shortage of ideas for new projects - products you could develop, marketing opportunities to pursue. But is that new project you've have your eye on really worth your time and money? 
You absolutely must spend your resources on the projects that will have the best impact on your business. You need to find those projects that are the best use of your resources at the moment.
That task might sound daunting, but you can make big progress in deciding the best new project for you by answering the 5 questions in this article.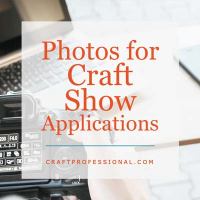 Don't Let So-So Photos Damage Your Business
I'm sure you can think of examples of uninspired products that are made to look quite special with fantastic photography. Unfortunately, it's also easy to find examples of clever products that suffer from bad photography.
It breaks my heart to see fantastic handmade products photographed badly. At some point, whether you're applying to juried art shows or selling your crafts online, you'll need to make some decisions about how you'll photograph your products. Here's some help in thinking through that decision.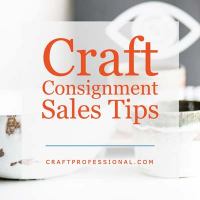 Is Craft Consignment Right for Your Business?

Some craft artists have consignment arrangements they love, and others have horror stories. Before you dive into a consignment arrangement, think through the pros and cons, be aware of the risks involved, and ensure you develop a solid relationship with your retail partner. 
Getting Ready for Craft Shows
If you're doing a few craft shows this year, you'll need a way to keep track of all of the rules organizers need vendors to follow. There are a lot of common rules you'll see at most shows, but some shows have their own quirks - specific rules you don't see everywhere else.
I've put together a list of common rules you'll find at many shows. If you keep these rules in mind as you plan your booth, you should be in compliance with most shows. Plus, I have a free, printable craft show rules checklist you can download. Print a copy for each show you're attending this year, and make note of any extra rules that apply to that show to ensure you're in compliance with all of the rules for each show you attend.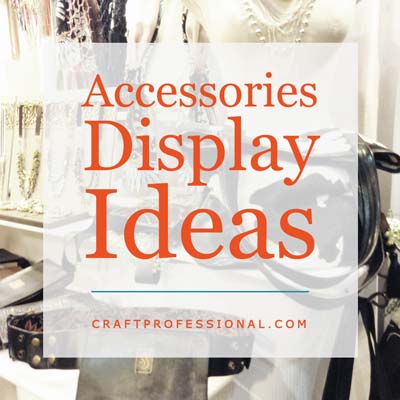 Handmade Purse, Hat, and Mixed Accessories Display Photos
You still have plenty of time to get your booth looking fantastic for upcoming craft shows. Here we have 13 photos of accessories booths to give you some inspiration for your own display. Plus, learn where to find the display furniture you need for your own booth.
THANK YOU FOR JOINING IN THE WEEKLY CRAFT BUSINESS CHALLENGE
I'm thrilled that thousands of craft artists have signed up for the Craft Professional email alerts. If you've reached this page by surfing around the site, and you'd like to get the weekly email updates, simply add your best email address in the form below.
You Are Here
You are here:
Home
➤
Weekly Craft Business Challenge
➤ April: Spend Your Resources Wisely