Selling Crafts Online via Instagram and Pinterest
If you buy something through links on Craft Professional, I may earn a referral fee. To learn more see my
disclosure
.
---
This week on the Craft Business Challenge:
How to promote your craft business on instagram and Pinterest.
If you're selling crafts online, whether it's on an Etsy shop, or your own website, it's never enough to simply put up an online shop and hope for the best. You have to promote your business, and social media provides excellent opportunities to do just that.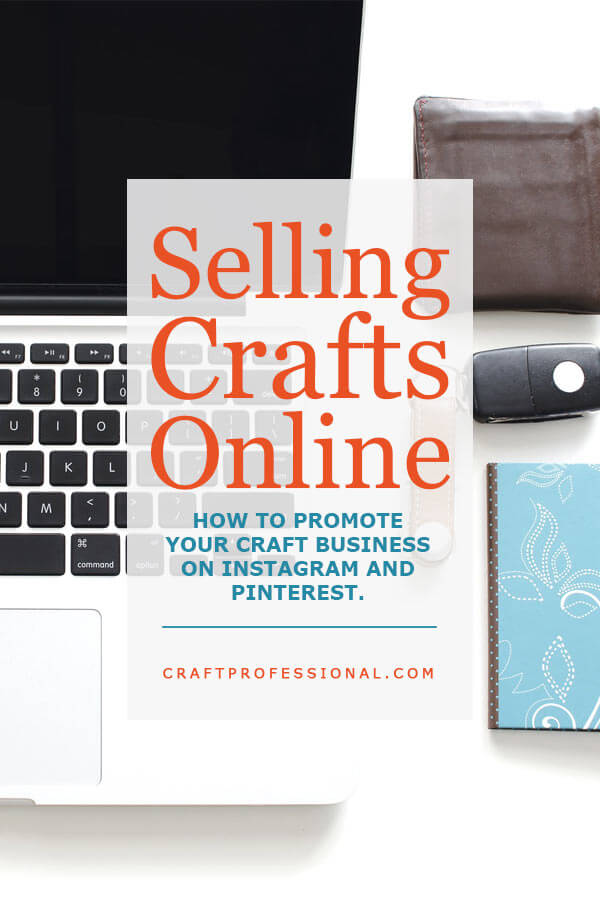 You don't need to be active on every big social media site. Unless you have an assistant, or you can live without sleep, you simply won't have time to do them all well. You'll need to focus on those platforms that are the best fit for your business and the best use of your time.
This week, we'll focus on building an Instagram following.
Instagram can be a great fit for selling crafts online because it is so visual in nature. I've been working on building my own Instagram account for a little while (you can follow Craft Professional on Instagram here), and I'm still experimenting.
Based on what I've learned, I've written 4 articles to help you:
decide if Instagram marketing is right for your business
increase your Instagram followers honestly - no spammy tricks
boost you chances of getting found on Instagram's search engine
choose smarter hashtags to get your account noticed
We'll also continue to look at using Pinterest for business. New this week, I have part one of a two part article about using hashtags on Pinterest. There was a time when hashtags were almost irrelevant on Pinterest, but they have grown in importance on that platform, and it's worth your time to use hashtags strategically when you're pinning. 

What's NEW THIS WEEK?
Smart Hashtags for Pinterest: Hashtags have become a more important strategy for being found on Pinterest and growing your presence on that platform. Here's what you need to know to start using smart, savvy hashtags to promote your business on Pinterest.
TIMELY TIPS
Focus: Promote Your Business on Instagram
Is Instagram Marketing Right For Your Business?: Your time is limited, so you can't chase on a whim every opportunity that comes along. You need to be strategic about where you spend your time. This article will help you examine your goals for your online business, compare those goals with the outcomes Instagram can deliver, and determine if Instagram marketing is a good fit to help you reach your business goals.
Get More Instagram Followers: You'll need real, engaged followers if you're going to promote your business on Instagram. Luckily, that's fairly easy to achieve on Instagram, compared with other social media platforms. Here's how to get followers without using spammy tricks that can put your account at risk.
How I Manage My Instagram Hashtags: If you want to get found on Instagram, you must be using good hashtags, but researching, and then keeping track of good hashtags can be a real chore. After some trial and error, I've finally worked out a process that's simple and streamlined. Here are the tools and workflow I use to manage hashtags for my Instagram posts.
Smarter Instagram Hashtags: Smart use of hashtags is crucial to getting found on Instagram. I see so much poor hashtag use among craft professionals on Instagram, I felt this strategy deserved its own article. Here's how to choose the right hashtags that suit your niche and will help you get noticed on Instagram.
THANK YOU FOR JOINING IN THE CRAFT BUSINESS CHALLENGE
I'm thrilled that thousands of craft artists have signed up for the Craft Professional email alerts. If you've reached this page by surfing around the site, and you'd like to get the weekly email updates, simply add your best email address in the form below.