Selling Crafts Online via Instagram and Pinterest
THIS WEEK ON THE CRAFT BUSINESS CHALLENGE:
how to promote your craft business on Instagram and Pinterest.
If you're selling crafts online, whether it's on an Etsy shop, or your own website, it's never enough to simply put up an online shop and hope for the best. You have to promote your business, and social media provides excellent opportunities to do just that.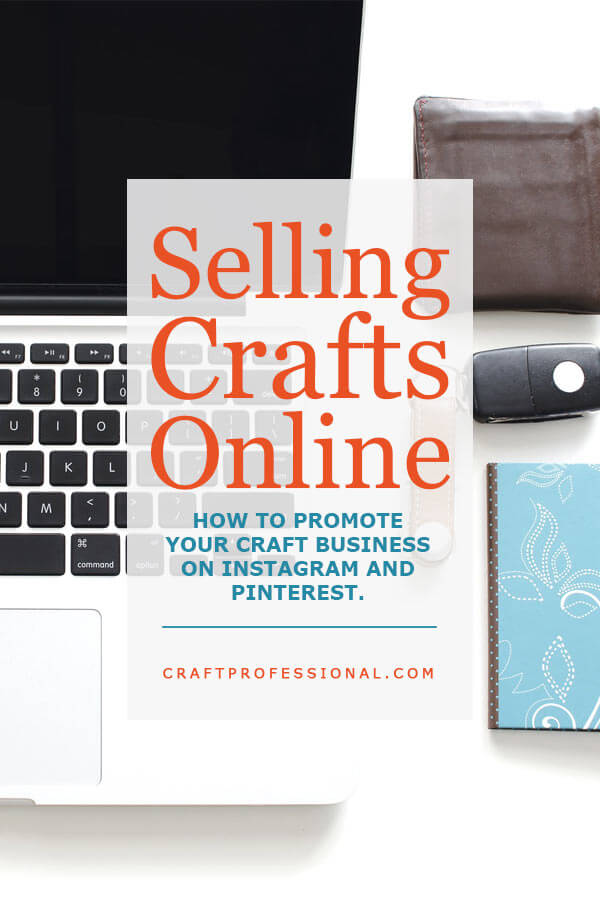 You don't need to be active on every big social media site. Unless you have an assistant, or you can live without sleep, you simply won't have time. You'll need to focus on those platforms that are the best fit for your business and the best use of your time.
This week, we'll focus on building an Instagram following.
Instagram can be a great fit for selling crafts online because it is so visual in nature. I've been working on building my own Instagram account for a few months (you can follow Craft Professional on Instagram here), and I'm still experimenting. Based on what I've learned, I've written 3 new articles to help you:
decide if Instagram marketing is right for your business
increase your Instagram followers honestly - no spammy tricks
choose smarter hashtags to get your account noticed
We'll also start to look at Pinterest for business. This week you'll get a primer on Pinterest, and next week I'll post an article (or two - we'll see how long it ends up once I start writing) with more advanced Pinterest marketing tips.
Finally, to make all of this social media marketing work, you'll need great images and great copy, so we'll end the weekly challenge with product photography help, and tips on persuasive copywriting.
Promote Your Business on Instagram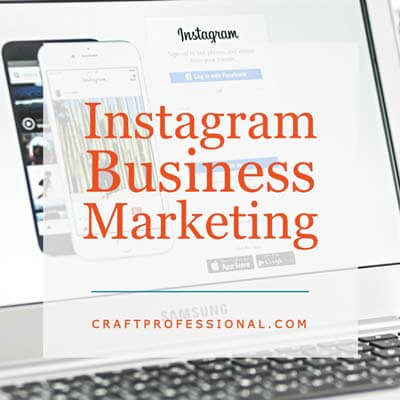 Is Instagram Marketing Right For Your Business?
Your time is limited, so you can't chase on a whim every opportunity that comes along. You need to be strategic about where you spend your time. This article will help you examine your goals for your online business, compare those goals with the outcomes Instagram can deliver, and determine if Instagram marketing is a good fit to help you reach your business goals.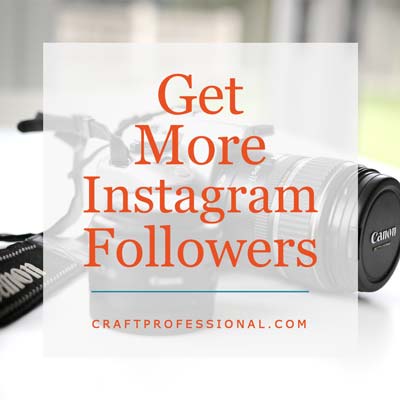 You'll need real, engaged followers if you're going to promote your business on Instagram. Luckily, that's fairly easy to achieve on Instagram, compared with other social media platforms. Here's how to get followers without using spammy tricks that can put your account at risk.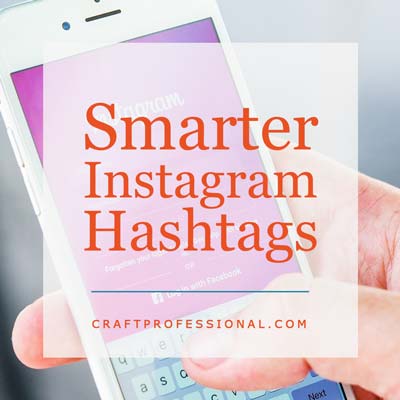 Smart use of hashtags is crucial to getting found on Instagram. I see so much poor hashtag use among craft professionals on Instagram, I felt this strategy deserved its own article. Here's how to choose the right hashtags that suit your niche and will help you get noticed on Instagram.
Promote your Business With Pinterest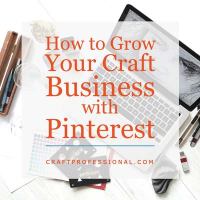 Pinterest is another platform that is ideally suited to promoting a craft business because it's so visually oriented. It is often grouped with social media platforms, but it's more "lifestyle search" than social. 
Pinterest is fabulous because a pin can bring traffic to your shop for months. My feeling is, if you're already creating great images for Instagram, you might as well take few extra steps and post to Pinterest as well.
This article is a Pinterest primer to help you decide if it's right for your business. As I mentioned earlier, keep your eyes open for more advanced Pinterest tips next week.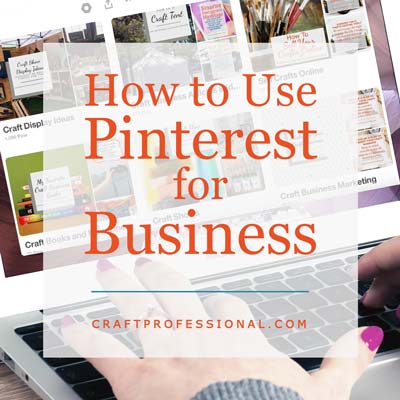 This book was published in 2012, and a few things have changed at Pinterest since then. However, it's still a good introduction to get you started building and promoting a Pinterest account for your business. One thing I particularly like about this book is the author's business is in the craft industry, so his examples are all very relatable to craft professionals. 
Take Better photos, and Write better copy
The Crafter's Guide to Taking Great Photos Book Review
This book is a fabulous resource if you need to work on your product photography skills.
I have looked high and low for craft photography advice. I've read an overwhelming number of online tutorials, I've taken an intro to photography course. They were helpful, but they didn't come close to the great information in this book. It's written specifically for craft professionals, and I highly recommend it to anyone who takes their own product shots.
Persuasive Online Copywriting for Craft Professionals
Now you have great photos, you know how to promote your social media accounts, but do you know how to write persuasively to sell? Get copywriting tips, plus a free 250 page ebook full of excellent copywriting advice.
THANK YOU FOR JOINING IN THE WEEKLY CRAFT BUSINESS CHALLENGE
I'm thrilled that thousands of craft artists have signed up for the Craft Professional email alerts. I'm happy you want to keep in touch, and I love the kind and helpful messages you share. Crafters really are the best people!
If you've reached this page by surfing around the site, and you'd like to get the weekly updates, simply add your best email address in the form below.
You can also follow my updates on:
or Pinterest
You Are Here
You are here:
Home
➤
Weekly Craft Business Challenge
➤ Selling Crafts Online via Instagram and Pinterest