Craft Show Tips
If you buy something through links on Craft Professional, I may earn a referral fee. To learn more see my
disclosure
.
---
This week on the Craft Business Challenge: 
Plenty of craft show tips including new photos featuring great booth lighting, clothing display photos, plus how to secure your tent with tent weights.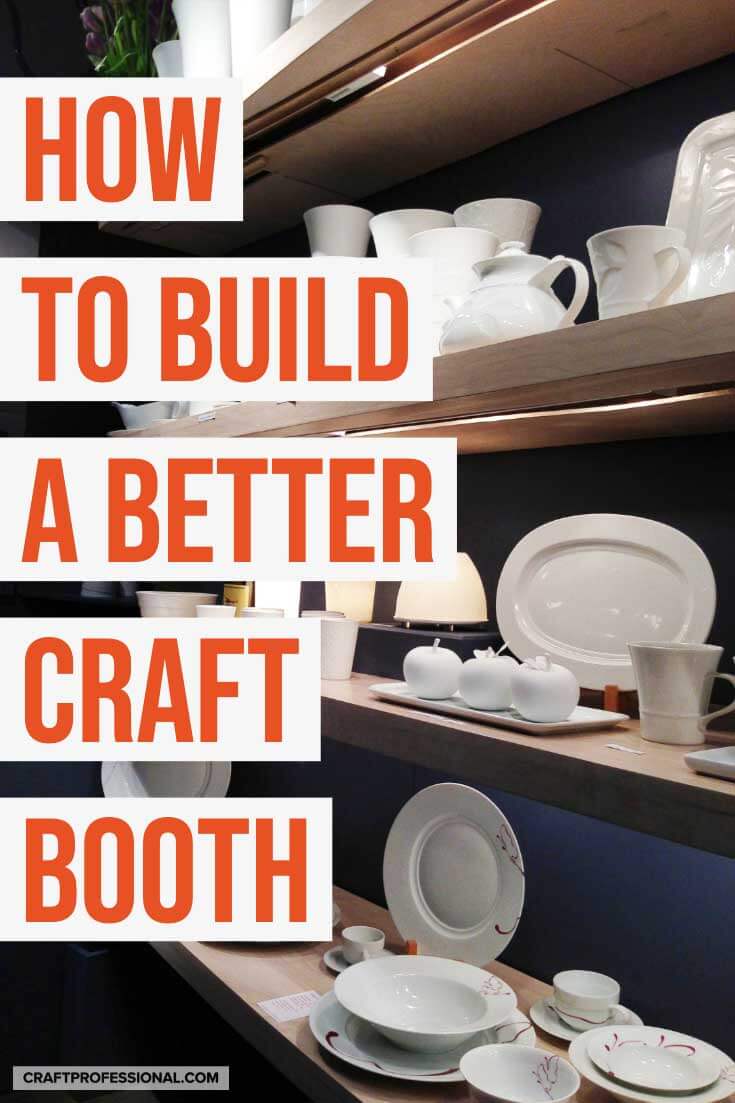 Summer is the time for craft show tips, and this week I have plenty.
New this week, I have 8 photos featuring booth lighting ideas to help you choose the right lighting solutions for your own display, and in the Timely Tips section, you'll find more information about what you need to consider before you buy lights for your booth.
This week also features 11 clothing display photos from booths at a high-end and very well attended craft show. The vendors at this show are experienced craft show vendors. They are serious about their businesses, and they have a fantastic mix of great products and marvellous displays.
We'll also look at tips for securing your canopy with tent weights. Whether you use a DIY solution or commercially available tent weights, you need to secure your tent in some way to comply with show organizers' rules, and to protect yourself from disaster. We'll examine some tent weights options this week.

What's NEW THIS WEEK?
Craft Booth Lighting Ideas: 8 newly published photos featuring effective craft booth displays help you see the effects of different types of lighting so you can design smart lighting for your own display.
TIMELY TIPS
Focus: Diving into craft show season
Craft Show Lights: Things to consider before you buy lights for your craft booth.
Secure Your Canopy with Tent Weights: If you've bought a craft tent for outdoor shows, then you need a way to secure your tent. It's surprising how little wind it takes to send an unweighted tent flying, and that is the last thing you want at a craft show. Here are a few options for securing your craft tent with weights.
11 Clothing Display Photos: Get your clothing booth looking great with inspiration and ideas from these 11 booth photos.
Printable Signs For Your Craft Booth
Thank your customers for shopping handmade, or encourage them to splurge a little with printable craft booth signs available in my Etsy shop.
THANK YOU FOR JOINING IN THE CRAFT BUSINESS CHALLENGE
I'm thrilled that thousands of craft artists have signed up for the Craft Professional email alerts. If you've reached this page by surfing around the site, and you'd like to get the weekly email updates, simply add your best email address in the form below.