Christmas Design Trends 2019
If you buy something through links on Craft Professional, I may earn a referral fee. To learn more see my
disclosure
.
---
This week on the Craft Business Challenge:
Christmas design trends 2019. Etsy's holiday gifting and decor trends report for craft business owners shows creative entrepreneurs the designs and crafts that will sell well this holiday season.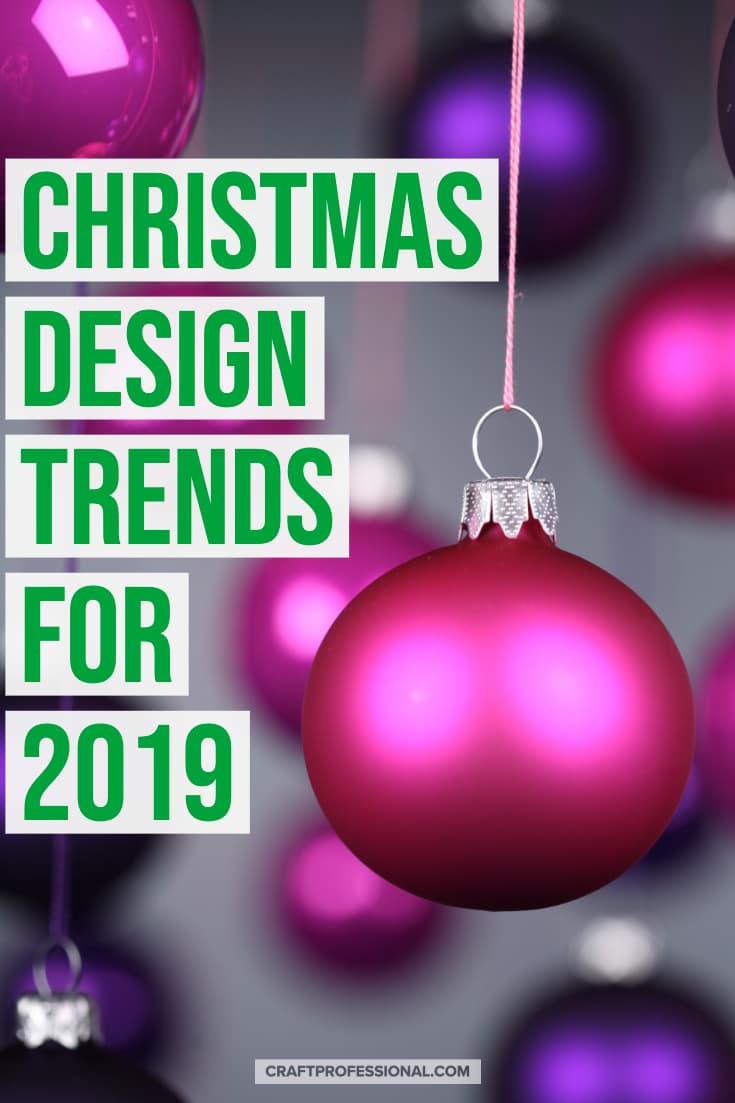 I've spent the past few days immersed in Christmas design trends for 2019.
I know. It's probably not cool to say I'm excited for Christmas when I haven't even bought candy for Halloween trick-or-treaters yet.
But the Christmas design trends are pretty wonderful this year, and I'm feeling eager to deck the halls.
If you want to incorporate a fashionable holiday look into your craft show display or some of your handmade products, you're in luck. There are plenty of wonderful Christmas trends and popular design themes you can use to dress up your craft show display for the holiday season, or to create some on-trend products to sell.
What will be the hottest Christmas crafts to sell this year? According to Etsy, shoppers are increasingly searching for these types of handmade gift and decor ideas:
Stained glass
Iridescence
Celestial design
Jungle theme
Custom pet items
Cabin style
Maximalism
Eco-friendly
Winter whites
Are you wondering how on earth you would ever fuse a jungle design trend with Christmas decor? I wondered the same thing until I spent hours looking at these Christmas design trends and discovered how unexpectedly gorgeous animal print can look paired with holiday decor.
If animal print isn't your thing, don't worry. There are plenty of other great design themes trending on Etsy right now. There's bound to be one that fits your brand's aesthetic.
You can explore them all in the new article I just finished this week.
What's NEW THIS WEEK?
Focus: Christmas Design Trends 2019
DIY Christmas Trends: Trending crafts to sell for the 2019 holiday season. Here's what shoppers who love handmade will be buying this holiday season according to Etsy.
Printable Signs for Your Craft Booth
Encourage your customers to support small business and buy handmade this holiday season!
I have plenty of printable craft booth signs in my Etsy shop to inspire your customers to treat themselves and support your small business.
THANK YOU FOR JOINING IN THE CRAFT BUSINESS CHALLENGE
I'm thrilled that thousands of craft artists have signed up for the Craft Professional email alerts. If you've reached this page by surfing around the site, and you'd like to get the weekly email updates, simply add your best email address in the form below.