The Resource That Transformed My Business
THIS WEEK ON THE CRAFT BUSINESS CHALLENGE: 
Celebrating 10+ years online and the single resource that transformed my business, Craft show tips - A simple tool to help you stay calm before a craft show, 11 new booth photos, plus tips for naming your business.
This week we have a celebration, some peace of mind, a little inspiration, and tips to help you avoid a mistake I made.
The celebration is the 10th year of Craft Professional. For those who want to know a bit more about who runs this site, I'll share my story. And for those who are thinking about taking their own business online, I'll share the single most important resource I use to build an online business.
The peace of mind comes in the form of a check list. A simple tool to help you stay calm and organized when packing for a craft show.
Want some booth design inspiration? I've posted 11 brand new clothing booth photos.
Finally, 11 tips to help you name your business right the first time.
Celebrating 10 Years Online, and the resource that transformed my Business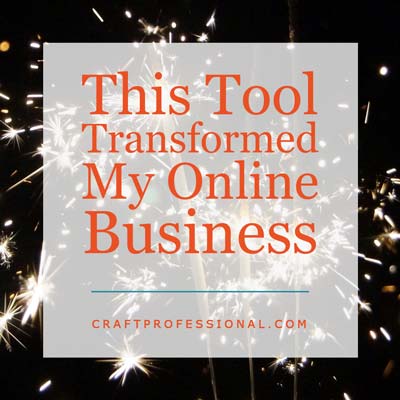 How Solo Build It! Transformed My Business
It's hard to believe this years marks my 10th year online. I'm grateful to have such fantastic readers, and I'm also grateful for SBI!, which made this all possible. If you've wondered, "Who is this person who writes craft business tips every week?" or if you're thinking about taking your own business online, this article is for you.
Craft Show Peace of Mind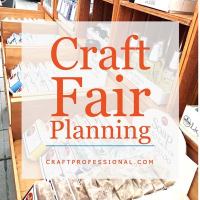 Avoid craft show packing panic with this list of items to bring to shows. Plus, a printable craft show packing list you can customize for your own booth setup. Store the list with your display items, and eliminate the worry that you'll forget something important at home.
This week, I have 11 brand new clothing display photos to give you ideas for your own craft booth.
Naming Your Business
Choosing the right business name if a tough job, and it's important to get it right. I've gone through the work of changing a business name mid-stream. It's possible, but it's a lot of work. Start with these 11 tips to help you get your business name right the first time.
Thank You For Joining in the Weekly Craft Business Challenge
I'm thrilled that thousands of craft artists have signed up for the Craft Professional email alerts. I'm happy you want to keep in touch, and I love the kind and helpful messages you share.
If you've reached this page by surfing around the site, and you'd like to get the weekly updates, simply add your best email address in the form below.
You can also follow my updates on:
or Pinterest
You Are Here
You are here:
Home
➤
Weekly Craft Business Challenge
➤ May: The Resource That Transformed My Business