Celebrating Independence
If you buy something through links on Craft Professional, I may earn a referral fee. To learn more see my
disclosure
.
---
This week on the Craft Business Challenge: 
This week seems like a perfect time to celebrate independence in its many forms. I'm celebrating and remembering to be grateful for the independence and freedom I have as a result of my online business.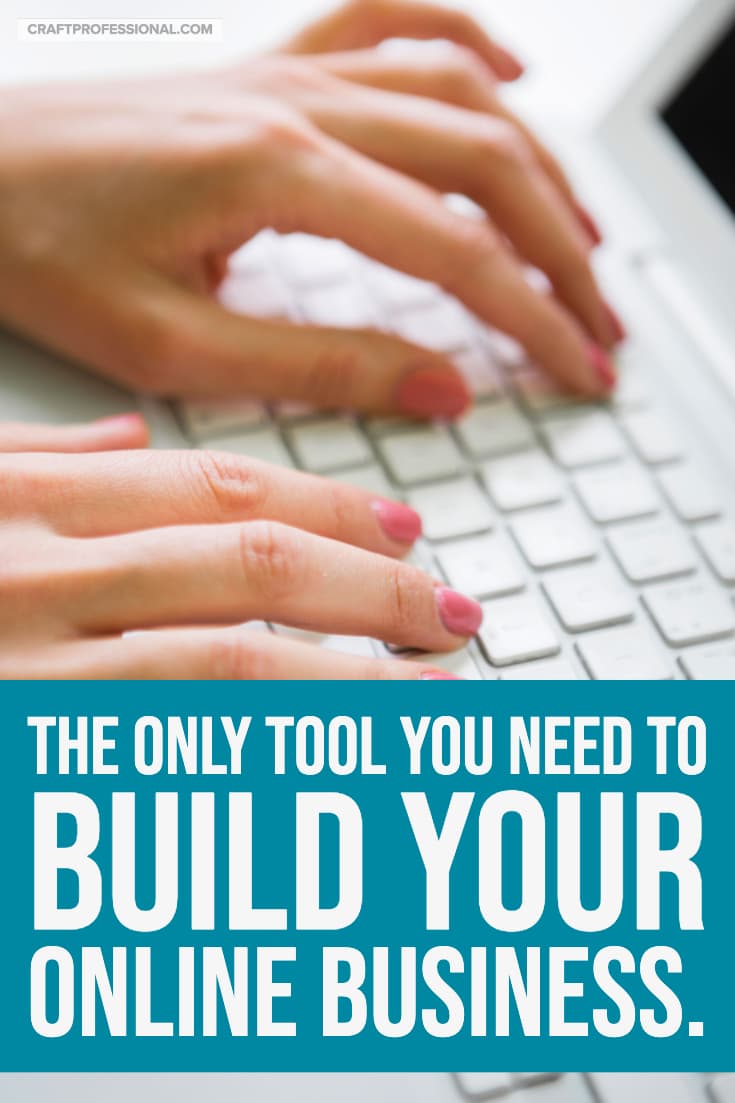 My American friends will soon be celebrating Independence Day. Meanwhile, up north in Canada, I've been grateful for a different kind of independence this past week - the independence that comes with self employment to work when I choose and be available for my family when they need me.
Usually, I'm grateful for the freedom and independence to be available for my kids, but this time, it was my mom who needed me at a moment's notice.
Last week, I discovered my 77-year-old mom needs to re-take a driving test to keep her driver's license. It's a long story, but my mom is a perfectly safe and capable driver. She's anxious about the testing process, as anyone would be, and she doesn't have internet access, so her ability to find certain information is limited.

She has needed my support this week to encourage her, research resources, spend endless hours on the phone with government agencies, and take her out of town for her written driver's test. 
I didn't accomplish as much work as I had planned this week, but, what's more important, is I was able to drop everything and help my mom because the kind of business I have allows for that flexibility.
I'm not sharing this story to brag.
Every entrepreneur I know values the freedom self employment gives them to control their own time. If you've signed up for my newsletter, I assume you are also building your own business, and there's a good chance you value a similar kind of freedom. So this week, I'm sharing how I achieved that in my own online business, so you can do the same if that's the kind of creative business model that's right for you.
Beyond Freedom - Success and Happiness
Beyond having freedom and autonomy to manage your own time, one of the most important lessons I learned as a career advisor is about how to feel happy and successful in the work you do.
On the surface, you might think it's complicated, but it's not. There is one, single factor that is a huge predictor of your happiness and feelings of success, so it's important to get it right as you build your business.

What is this mysterious secret to success?
Keep reading, and we'll explore this important business success secret, that is too often overlooked. 
Here's to Your Success and Independence
Today, I'll be out celebrating Canada Day. We have a massive festival at the beach, which is about 4 blocks from my house. I feel like it's a party in my backyard, but I don't have to organize the entertainment and party decor, and I don't have to clean up when it's over.
In the midst of the party, I plan to remember to be grateful for the business and lifestyle that gives me freedom and a real feeling of success. I'll also be celebrating my mom's independence in keeping her driver's license.
I live near the Canada / U.S. border, so there are always plenty of American guests at our big celebration. Amid all of the red and white maple leaf displays of Canadian pride, our beach has several American flags flying this long weekend as well to welcome our American neighbors.
I love the show of friendship between two countries.
I want to wish a very happy Canada Day to my Canadian readers, and a very happy Independence Day to my American readers.
Most of all, I wish for you to enjoy your own version of success and freedom, whatever that means for you, and wherever you are in the world!
What's NEW THIS WEEK?
How to Get Started Blogging: Building an online business has given me a huge degree of independence and freedom, and I'm completely grateful for that. The appeal of blogging as a career has grown since I started my own online business, but, unfortunately, so have the number of people who will take advantage of beginner bloggers.
Here's the best way I know of to start building the freedom an online business can provide without breaking the bank to buy all kinds of tools you don't need.
TIMELY TIPS
Focus: Celebrating Independence
The Secret to Happiness in Your Work: This bit of advice might be the most important thing I learned as a career advisor. It's the one factor that will most reliably make you feel happy and successful in the work you do.
As a small business owner, you have a lot of control over the business choices you make and the direction you take, so you might as well get this happiness secret right!
THANK YOU FOR JOINING IN THE CRAFT BUSINESS CHALLENGE
I'm thrilled that thousands of craft artists have signed up for the Craft Professional email alerts. If you've reached this page by surfing around the site, and you'd like to get the weekly email updates, simply add your best email address in the form below.