Necklace Display Stands and Tent Buying Tips
This week on the Craft Business Challenge:
Clever ways to display necklaces. PLus, do you really need to invest in a craft tent?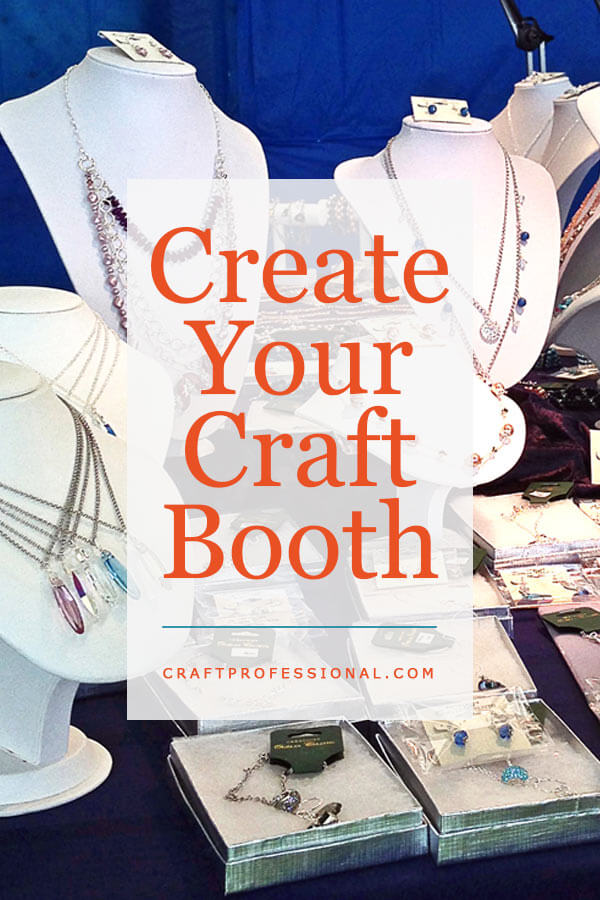 The focus this week is on creating your craft booth. We have a close look at necklace display stands, plus an examination of the value of buying a craft tent.
A quality portable canopy intended for use at craft shows will generally cost you at least a couple hundred dollars. While that's not an enormous investment for getting a business started, it certainly can feel pricey if you're trying to run your business on a tight budget. This week we look at whether you really need to buy a craft tent or not.
Plus, jewelry artists are in luck this week! I have 11 pretty necklace display photos including commercially available busts and clever DIY solutions.
Create Your Craft Booth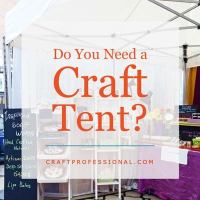 Craft tents are a big investment when you're getting started. Do you really need one? Find out here.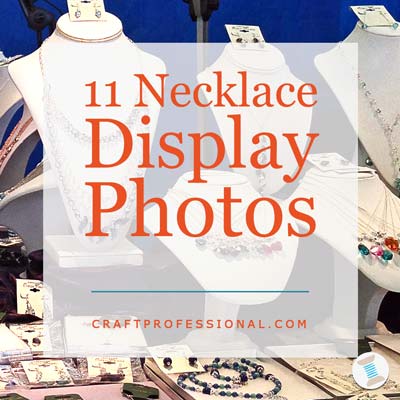 11 photos of jewelry booths featuring necklace display stands.
THANK YOU FOR JOINING IN THE WEEKLY CRAFT BUSINESS CHALLENGE
I'm thrilled that thousands of craft artists have signed up for the Craft Professional email alerts. If you've reached this page by surfing around the site, and you'd like to get the weekly email updates, simply add your best email address in the form below.
You Are Here
You are here:
Home
➤
Weekly Craft Business Challenge
➤ July: Craft Booths That Break the Rules