Get Ready for Craft Show Season
This week on the Weekly Craft Business Challenge:
Preparing for craft shows and studio tours, and assessing your skills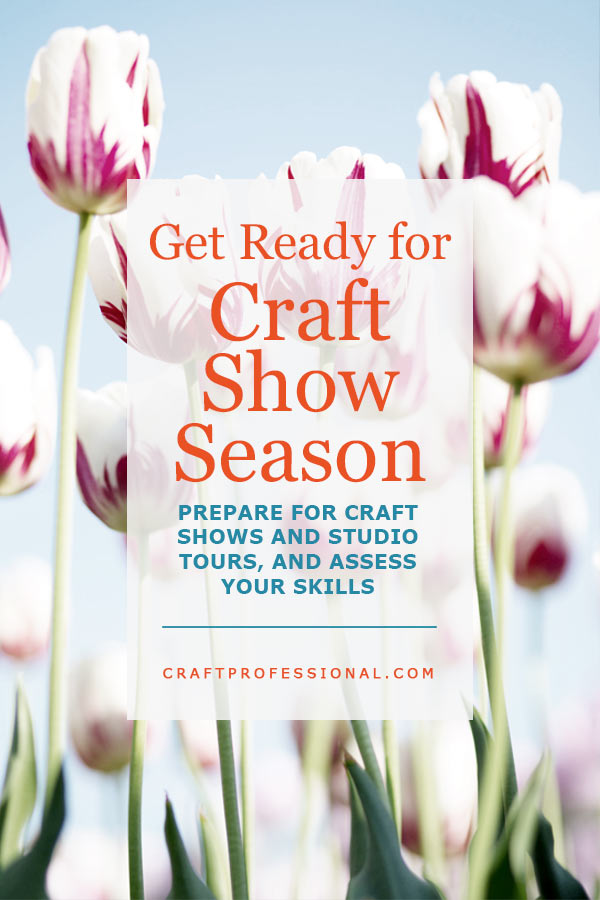 In early April, craft artists are emerging from months that are typically fairly quiet. There may be an art studio tour happening soon in your area. If you sell at craft shows, you're probably creating stock and thinking about what displays you need for your booth. You're preparing for the busy months ahead and making sure you have everything in place for a successful sales season.
With that in mind, this week we'll take a look at preparing for art shows and studio tours. You'll also learn how to assess your skills, so you're prepared to make the most of upcoming sales opportunities.
Craft Show Preparation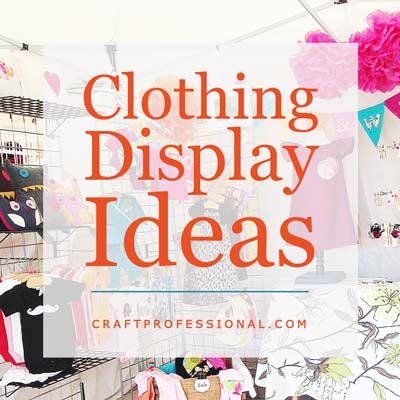 Craft artists who do shows are all busy getting their displays in order at this time of year. It's important to have an overall vision for your booth before you dive in and start buying display furniture. There are always little improvements to be made, but as much as possible, you want to get it right the first time.
This week, I'm sharing 8 photos of fabulous children's clothing booths to help you see what really works in a craft display. Of course, these pictures aren't just for children's clothing designers. There are key take-aways that apply to any kind of craft display. As you check out the photos, notice how well light-colored walls with wood-look flooring works as a backdrop to several beautiful displays.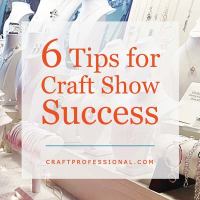 6 Tips to Make Your Next Craft Show More Profitable, and More Enjoyable
Planning and preparation are everything when it comes to craft show happiness. There are plenty of things you can put in place well ahead of the show season to make your experience positive. Here are 6 general tips to help you choose the right shows and make the most of your day.
Get Ready for a Studio Tour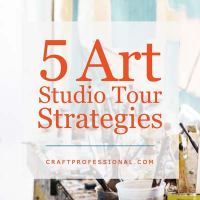 5 Tips You Can Use the Day of a Studio Tour to Make Your Guests Welcome
You should have your eye on local spring studio tours whether you're participating in one or not. If you are participating in a studio tour this spring, the article "5 Art Studio Tour Strategies" will provide you with tips you can use to welcome visitors to your work space and help the day run smoothly.
If you're not participating in an art studio tour this spring, do your best to get out to the closest one in your area. Studio tours only happen once or twice a year (usually spring or fall), so they are not to be missed. If there's any chance you might want to apply to your local studio tour in the future, now's the time to check it out. 
You'll see the tour from a customer's perspective, get an idea of what works and what doesn't, and find some smart ideas that you can incorporate in your own business.
Do You Have What it Takes to Make Your Business Work?
Assess Your Skills - Find Your Strengths and Address Your Weaknesses
When you're a solo-entrepreneur, you do everything. There's no end to the learning, and you often find yourself pushed outside of your comfort zone. Truth be told, that's part of what I love about running my own business.

At some point, though, all solopreneurs wonder if we have the necessary skills to make a business work.
Want to find out if you have the skills you need to run your craft business and what to do if you're missing some key skills? 
In the article Transferable Skills Analysis - What in the World is That?" I'll take you through a 5-step process to uncover your own unique skills. You'll compare your skills to a detailed list of skills craft artists need, and you'll see where your strengths are, and any areas for improvement. Finally you'll make some decisions about what to do about any missing skills.
Thank You For Joining in the Weekly Craft Business Challenge
I'm thrilled that thousands of craft artists have signed up for the Craft Professional email alerts. I'm happy you want to keep in touch, and I love the kind and helpful messages you share. Crafters really are the best people!
If you've reached this page by surfing around the site, and you'd like to get the weekly updates, simply add your best email address in the form below.
You can also follow my updates on:
or Pinterest
You Are Here
You are here:
Home
➤
Weekly Craft Business Challenge
➤ April: Get Ready for Craft Show Season