Email Marketing Tutorial
This week on the Weekly Craft Business Challenge:
Entice subscribers with better writing, plus decide how often to mail out your newsletter.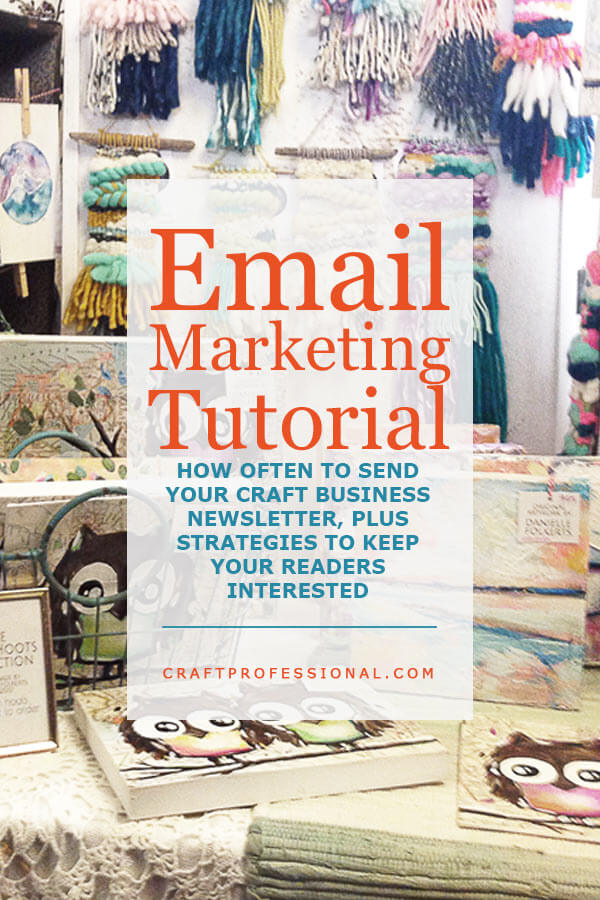 What started a few weeks ago as a single article has morphed into a 9 article email marketing tutorial. This week, we'll look at what to write in your emails and how often to mail out your newsletter.
Once you commit to building a mailing list to promote your business, you first question might be, "What do I write about?" I have plenty of suggestions to help get you started writing to keep your subscribers interested.
You may not have considered the importance of newsletter frequency. In fact, the frequency of your mail-outs can have a big impact on your subscribers' happiness with your newsletter. It's important to avoid sending to often, but it's also important to avoid sending too infrequently. This week we'll look at finding the right frequency for your newsletter. 
Email Marketing Tutorial

What to Write in a Business Newsletter
Are you at a loss for what to write about in your newsletter? Here are plenty of ideas to get you started.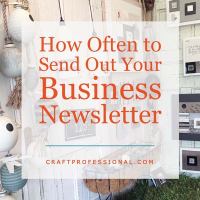 How Often to Send Out Your Newsletter
You might be surprised to learn how important newsletter frequency can be. Send too many emails, and you risk overwhelming your subscribers with sheer volume. Send out too few emails, and you risk subscribers forgetting who you are and why they joined your mailing list in the first place. Here's how to get your mail-out frequency just right.
In Case You Missed It...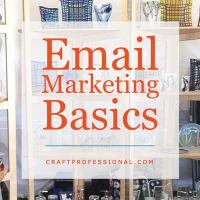 In case you missed the first part of the email marketing series, you'll find links to all of the posted articles right here. 
THANK YOU FOR JOINING IN THE WEEKLY CRAFT BUSINESS CHALLENGE
I'm thrilled that thousands of craft artists have signed up for the Craft Professional email alerts. If you've reached this page by surfing around the site, and you'd like to get the weekly email updates, simply add your best email address in the form below.
You Are Here
You are here:
Home
➤
Weekly Craft Business Challenge
➤ June: Email Marketing Basics