Email Marketing Platforms and Craft Booth Tips
This week on the Weekly Craft Business Challenge:
Compare professional email marketing providers to find the right company to host your craft business, and learn how to get more people to sign up for your newsletter. Plus tips for buying the right tent and creating a fantastic craft booth.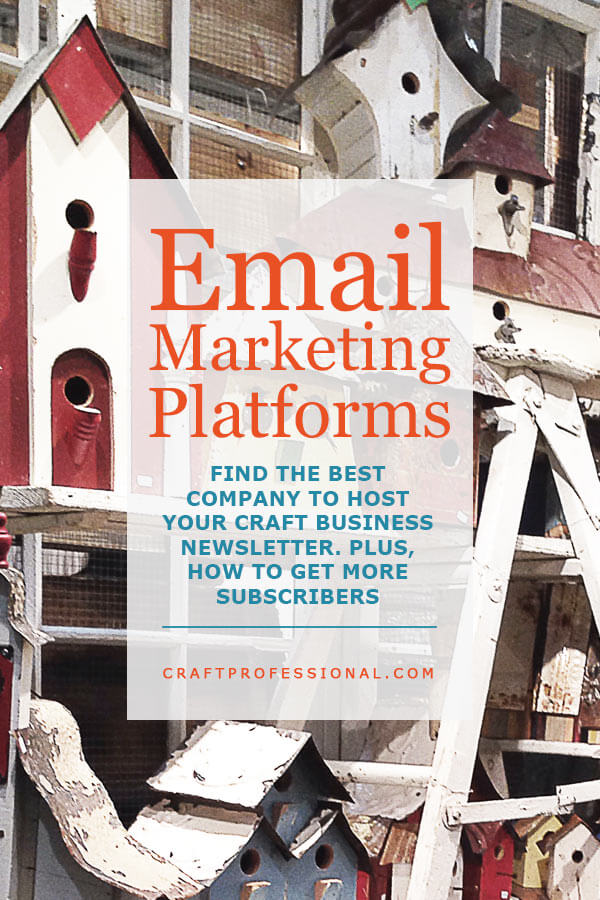 This week, we continue to look at effective ways to promote your business online with professional email marketing platforms, and we'll check out tips and inspiration for creating your craft booth.
The series on email marketing continues with a look at reputable companies that can host your business newsletter. You'll compare pros and cons for several popular companies, and I share the company I use to build my own newsletter that has thousands of subscribers.
Once you have a company to host your newsletter, you'll need to get people to sign up to receive your emails. This week, you'll learn how to encourage the right people to sign up for your business newsletter.
Finally, since we're deep into craft show season, and craft professionals are working on improving displays, we'll cover tips for choosing the right tent and take a look at some beautiful pottery and glassware booths. 
Email Marketing Series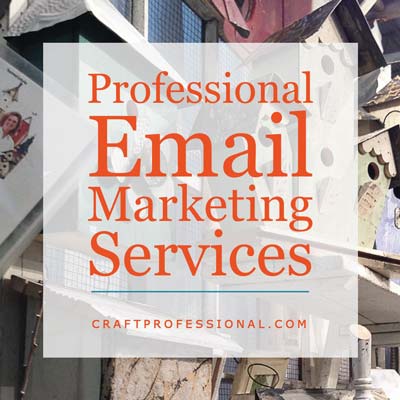 Email Marketing Service Providers
Compare popular email marketing platforms to find the right company to host your craft business newsletter.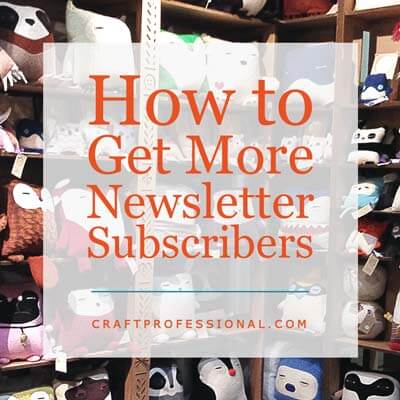 How to Get More Newsletter Subscribers
Sensible tips to encourage more people to sign up for your newsletter.
In Case You Missed It...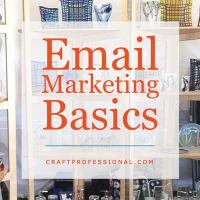 In case you missed the first part of the email marketing series, you'll find links to all of the posted articles right here. 
Craft Booth Tips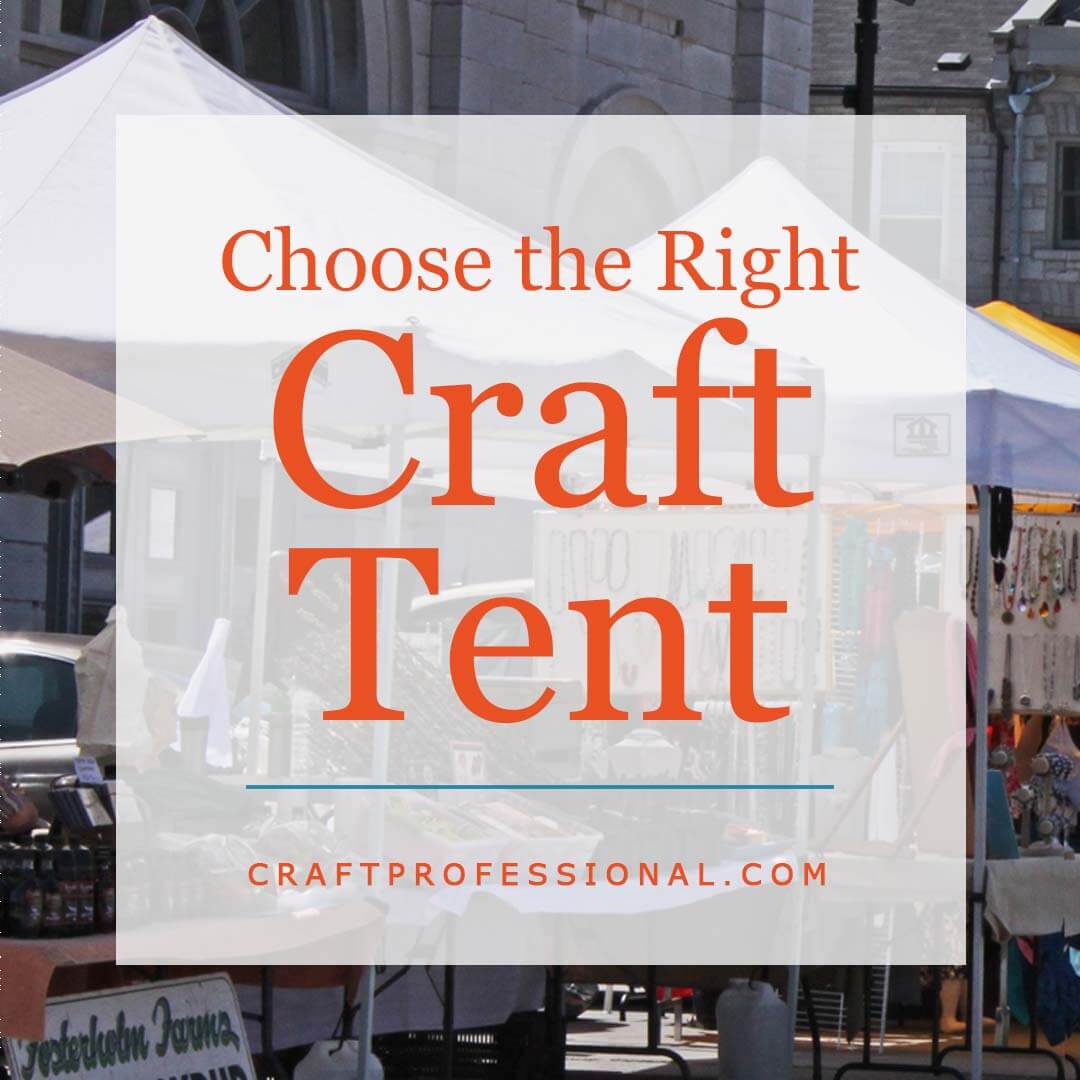 6 questions to ask when shooing for portable canopies to help you choose the right tent for your needs.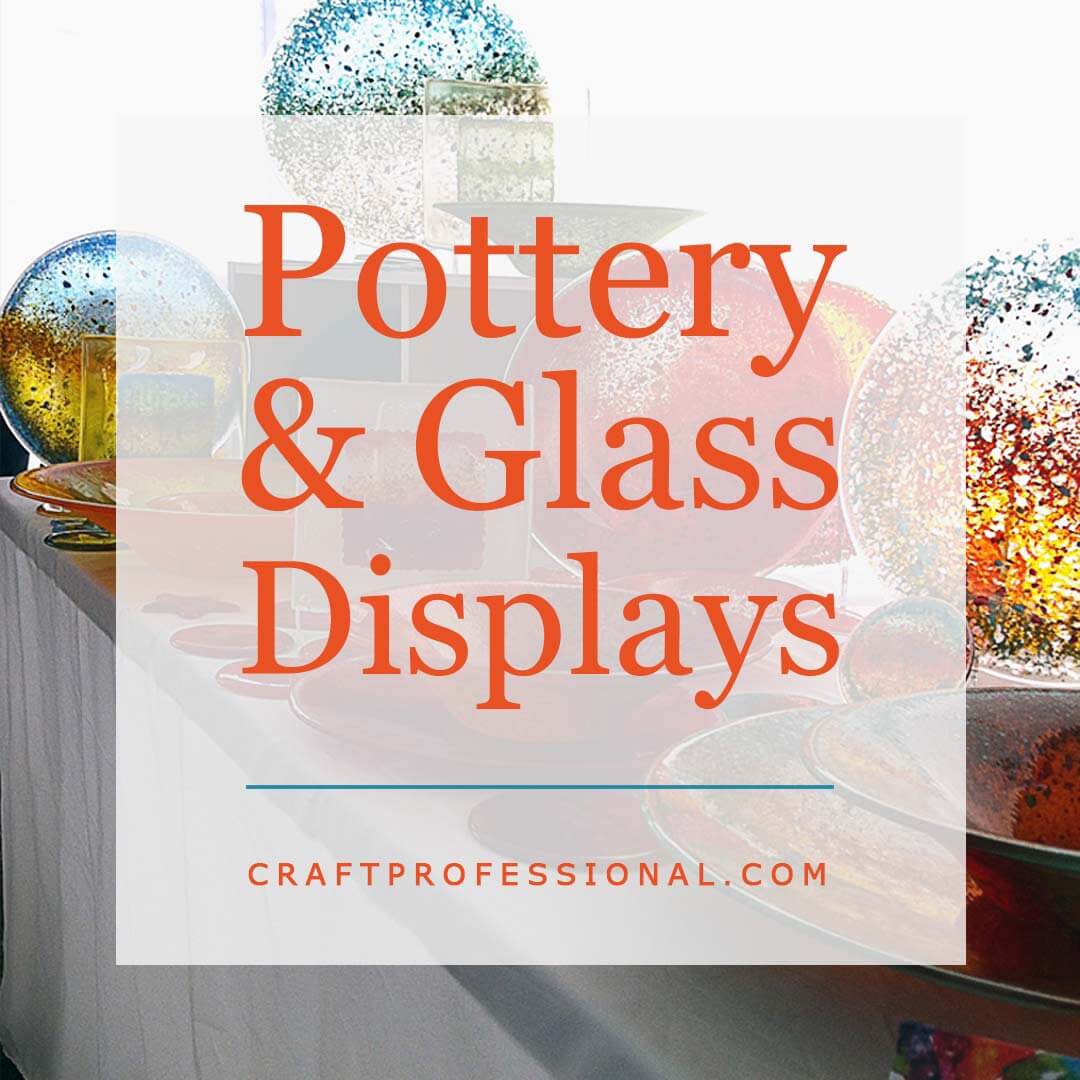 Displaying Pottery and Glassware
Pottery and glassware display ideas. 5 pretty craft booths full of great display ideas.
THANK YOU FOR JOINING IN THE WEEKLY CRAFT BUSINESS CHALLENGE
I'm thrilled that thousands of craft artists have signed up for the Craft Professional email alerts. If you've reached this page by surfing around the site, and you'd like to get the weekly email updates, simply add your best email address in the form below.
You Are Here
You are here:
Home
➤
Weekly Craft Business Challenge
➤ July: Email Marketing Platforms and Craft Booth Tips