Easy Photo Editor for Desktop and Mobile Devices 
THIS WEEK ON THE CRAFT BUSINESS CHALLENGE: 

Create gorgeous photos for social media, online sales, and craft show applications with simlpe image editing software.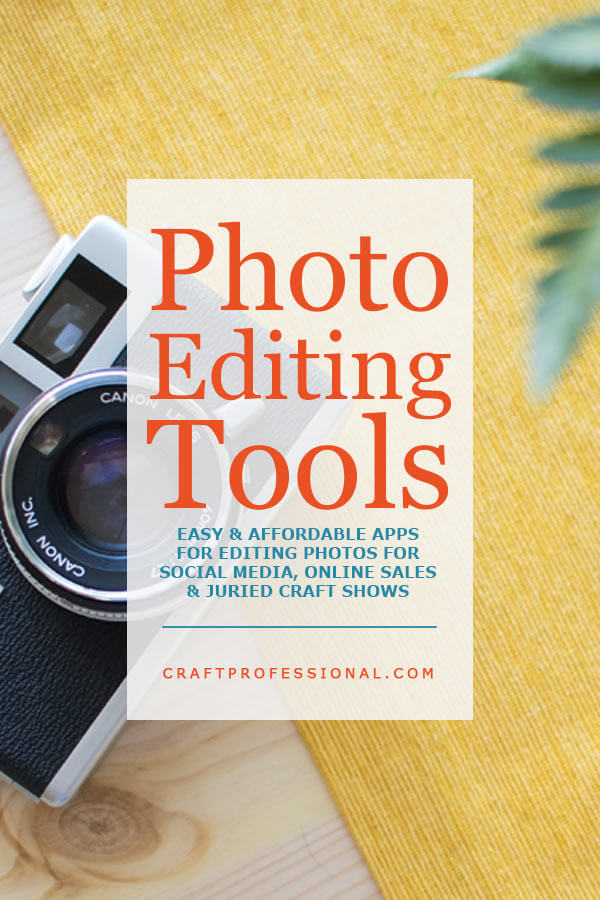 This week is all about easy photo editors that will help you get your images looking fantastic for social media, online sales, and craft show applications.
The ability to create great photos has become a necessary skill for craft professionals. Whether you promote your business online or sell at shows, your product shots have a huge impact on your success. 
Taking the photo is the first step in creating compelling images, the next step is editing your images so they are at their best for each specific platform you are using. You may need to slightly alter brightness or color to get the best and truest representation of your product, and you will almost certainly need to crop or resize your images to fit the specific requirements of each platform.
This task can feel daunting if you're new to photo editing, but with the right tools, it's easy enough to do the kind of basic photo editing craft business owners require.
There are a lot of tools out there, and you could spend a pile of time and money exploring them. To save you that hassle, I've compiled some of my favorite mobile apps recommended by skilled photographers. I've also showcased a computer-based tool that some show organizers recommend for preparing your photos for juried shows.
Read on to find all of the tools you need to edit your digital photos so they look their absolute best.
New! easy and Mostly free Image Editing Apps
Photo Editing for Craft Show Applications
If you're not sure how to edit your product shots for craft show applications, I have a simple solution. Discover the free software that craft show organizers recommend for getting your product shots ready to submit with your craft show applications.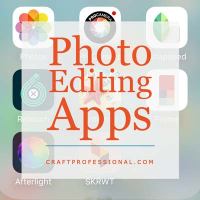 Fabulous Photo Editing Apps for Social Media
Here are the apps I use on my smartphone to edit photos on the fly for social media posts. They are mostly free, and the paid apps are very affordable. They are easy to use and will help you quickly create the great photos you need to grow your business online.
THANK YOU FOR JOINING IN THE WEEKLY CRAFT BUSINESS CHALLENGE
I'm thrilled that thousands of craft artists have signed up for the Craft Professional email alerts. If you've reached this page by surfing around the site, and you'd like to get the weekly email updates, simply add your best email address in the form below.
You Are Here
You are here:
Home
➤
Weekly Craft Business Challenge
➤ Easy Photo Editor for Desktop and Mobile Devices