DIY Product Photography Tips
This week on the Craft Business Challenge:
product photography resources - Take better photos for your online craft shop, art show applications, and social media images.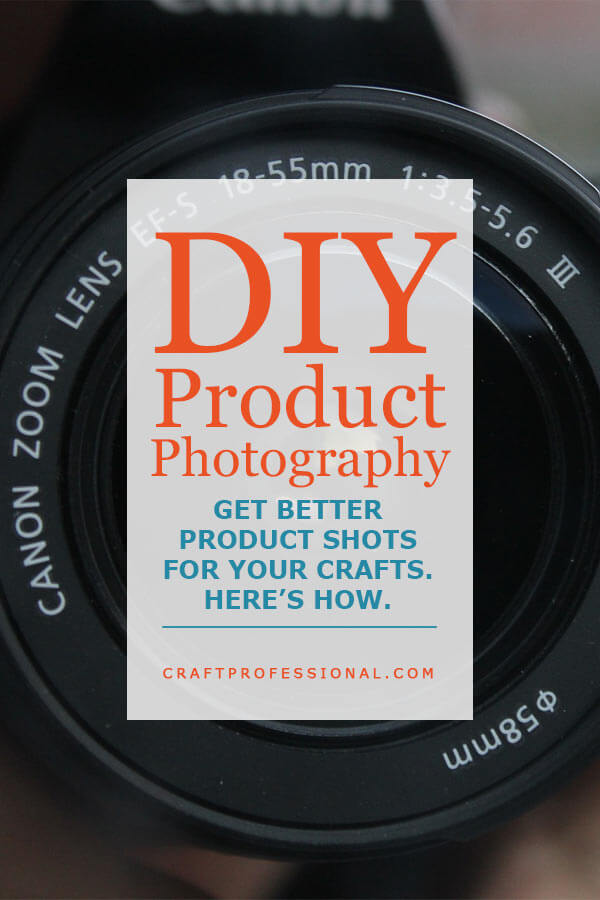 While there are certainly times when hiring a pro photographer is the smartest business decision you'll make, there are also times when DIY product photography makes perfect sense.
Whether your budget is tight, and hiring a pro just isn't in the cards at the moment, or you want to take great, spur of the moment shots in your studio to share on social media, mastering a few DIY product photography techniques can help you show off your work in its best light.
I've spent loads of time researching product photography. I've waded through great information, and absolutely terrible information. This week, I'll share with you some of my favorite product photography resources, so you can get straight to the great information to photograph your crafts for art show applications, online sales, or sharing on social media.
New This Week
Since the focus this week is product photography, I was going to write a couple of new articles about editing photos. However, before I could get to writing those articles, I got fired up by a question a reader asked about how to connect with social media influencers.
So, next week will be all about photo editing. This week, the new articles explore the world of marketing your business to social media influencers to get your products featured on influential blogs or social accounts.
---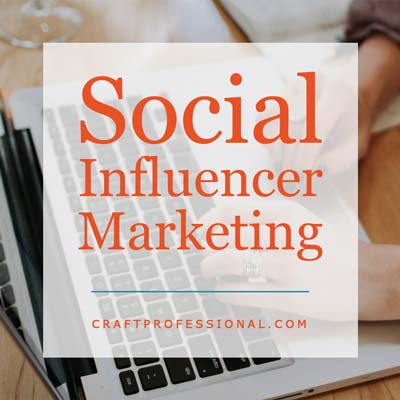 Cold contacting total strangers and asking them for favors (like promoting your business) typically isn't as effective as working with people who already know you. But how do you become known to established bloggers and social influencers? Find out here!
---
Write Better Partnership Proposals
Based on my experience, most people who submit requests to have a product featured on an established website or social media account write terrible proposals.
That's great news for you! It means if you want to submit a request to ask a blogger in your niche to feature your product or shop, there's plenty of room for you to write a proposal that stands out from the rest and makes a great first impression. Here's how to avoid common mistakes when contacting social influencers and write a request that won't be ignored.
Timely Tips from Past Articles
FOCUS: DIY Product PHotography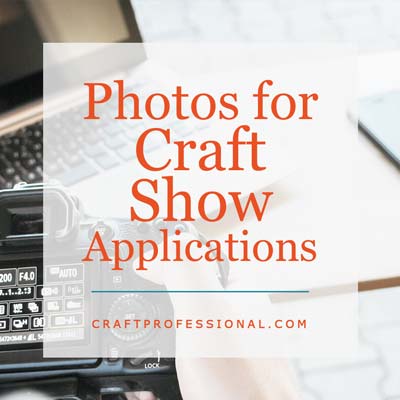 Should you take your own photos or hire a pro photographer? Hiring a pro might stretch your budget, but sometimes it's the smartest choice to move your business forward. Other times, with some practice, DIY photography will be just what you need. Here's how to think through the question of whether you need to hire a pro or if taking your own product photos is the way to go.
---
A Photography Guide Just for Crafters!
This is one of my absolute favorite craft photography resources. I've read it several times, and I'm about to dive into it again, so I can use some of the strategies to make my workspace more photo-friendly. Definitely recommended reading for anyone who wants to photograph their own products.
---
The Photo Editor Recommended by Show Organizers
Looking for photo editing software that will do what you need to get your photos ready for juried art show applications? I tested the software that some craft show organizers are recommending. It's easy to use, and free. I think you'll love it.
---
Printable Signs for Your Craft Booth
Need some signs to spruce up your craft booth and encourage shoppers to buy? I have plenty in my Etsy shop.
THANK YOU FOR JOINING IN THE WEEKLY CRAFT BUSINESS CHALLENGE
I'm thrilled that thousands of craft artists have signed up for the Craft Professional email alerts. If you've reached this page by surfing around the site, and you'd like to get the weekly email updates, simply add your best email address in the form below.
You Are Here
You are here:
Home
➤
Weekly Craft Business Challenge
➤ February: DIY Product Photography