Sell Art Online With a Plan for Success
If you buy something through links on Craft Professional, I may earn a referral fee. To learn more see my
disclosure
.
---
Want to sell art online?
Great!
But, before you dive in, first, you need a plan.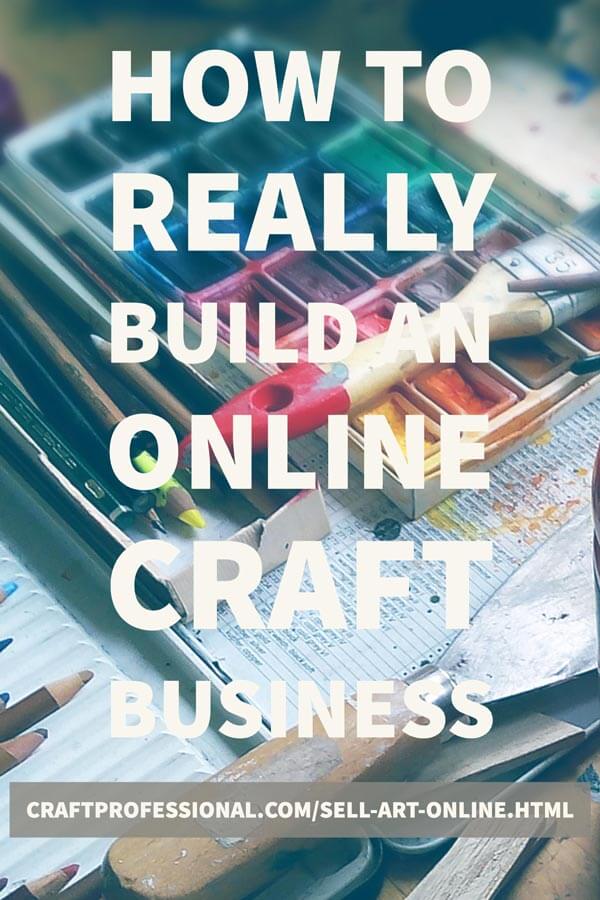 Building an online presence can be a fabulous way to develop an art or craft business.
It's been over ten years since I started my own online business, and it has given me the freedom to:
work my own hours
choose projects that interest me
keep work stress to a minimum
and be available for my kids while contributing to the family finances. 
An online business opens up options for craft professionals to sell digital products as well as traditional crafts. These new options can create all kinds of promising opportunities.
But it takes work.

Contrary to what some web hosting companies would like you to believe, you can't just decide to promote your business with a website, build a site with a few pages, and be done with it.
You have to do a whole lot of promotion to bring customers to your site and make the sales happen.
How to Get Visitors to Your Site
There are plenty of fantastic ways to promote your website and sell art online.

You can get visitors to your site by way of:

search engine optimization
social media marketing
influencer marketing
email marketing
Search Engine Optimization
Here, we're primarily talking about Google. It's by far the most popular search engine. To get your site to show up in the top spots for Google searches, you need to be devoted to creating exceptionally good content focused on your niche.
No one knows all of the secrets behind Google's search algorithm. It's a closely guarded secret. But there are plenty of well-established, valid ways to boost your site's popularity with Google.
There are also practices that will hurt your site, or might work for the short term, but can come back to haunt you in the long term.
Social MEdia Marketing
There are several social media platforms you can use to promote your online craft business. That means plenty of opportunities. But it also means lots of work, and, if you use paid advertising, possibly lots of expense.

It takes time to learn how to build an engaged social media following. Sifting through all of the advice can take hours. And bad advice can be hard to spot, especially if you see the same bad advice repeated by several sources.

Once you learn what works, you have to create and execute a social media plan. That generally means daily, high quality posts on several sites.
It's achievable, and definitely worthwhile, but if you're a solopreneur, your time is limited. You can't do all of the social media sites. You need to choose the best social media channels, based on where your customers hang out online, and make good use of those sites.
My favorite social platform (which is actually not really a social media site) for bringing traffic to this site is Pinterest. Pinterest is a great option if your goal is to get more visitors to your online shop or your blog.
While I wouldn't recommend getting all of your traffic from one source, some successful bloggers do get all of their blog traffic from Pinterest, and they are able to make a respectable income from it.
I don't have time to do it all, but I put a lot of effort into Pinterest marketing. Here's the Pinterest marketing strategy I use, which can benefit your online business, too.
---
I earn a commission for purchases made through links on this page.
---
Influencer Marketing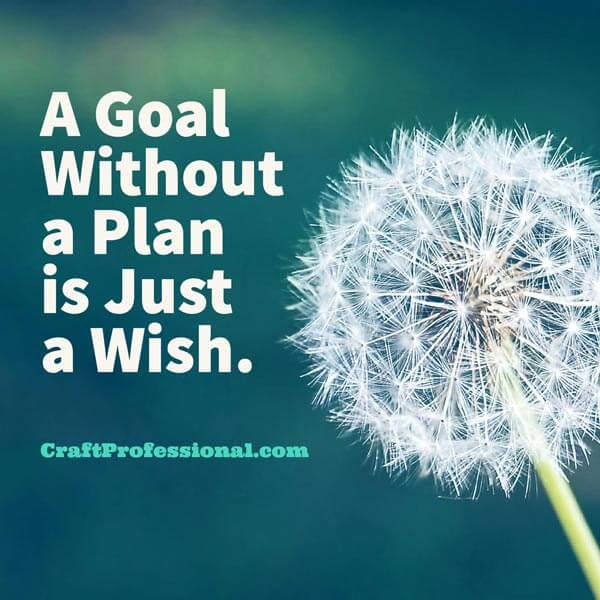 If you can connect with an influencer in your niche - someone who already has a following - you may be able to get your business mentioned, and bring traffic to your own site.
If an influencer is willing to showcase your work, you can reap big benefits.
The trick, though, is you need to reach out to social influencers with something of value to offer. They worked long and hard to establish their following, so they aren't going to simply give it away to everyone who asks. They aren't going to lose their own readers' trust with sub-par content.
It's best to reach out to related, but non-competing businesses. Look for the kind of site that would see your business as a complement to their own, not a rival.
Starting out, you won't have your own following to entice partners, but if you can present your product as something of interest to their readers and provide valuable content to that influencer, then you might pique their interest.
For example, the site This is Colossal frequently features spectacular and quirky crafts. I'm sure the artists featured on this popular site get fantastic sales bumps. I've seen plenty of Etsy shops with "we're behind but working as fast as we can" notices after being featured on a site like this (that's a good problem to have).
What does a site like This is Colossal get out of featuring artists' work? They get fantastic content their readers enjoy, and they get affiliate income from places like Etsy.
Email Marketing
Building a mailing list for your online craft business is a fabulous, must-do strategy.
Your newsletter subscriber list is made up of your most devoted customers. By giving you their email address, subscribers have told you they trust you and want to hear from you on a regular basis. 

You have more control over your newsletter than the other avenues we've looked at.
Google could make a change, and you could lose traffic.
A social media site could change their algorithm, so followers see fewer of your posts (hello, Facebook, I'm looking at you).
But you own your business' mailing list, so you largely control what happens to your newsletter.
Before you have newsletter subscribers, you need to get people to your newsletter sign up page and make them interested enough to sign up.
Generally people land on your sign up page via search engines and social media. Happily, craft business owners can also encourage customers to sign up in person, at craft shows, as well. 
A newsletter mailing list is a great way to promote your online business, and bring visitors from other sources into a format you can better control. But, for the most part, you have to get traffic to your website in order to get subscribers to your newsletter.
To Sell Art Online, First You Need a Plan
There are all kinds of strategies you can use to promote your site. And there are all kinds of people who will tell you how to do that. Some are helpful. Unfortunately, a lot are not so helpful.

When you start to really dive into researching the topic, the information can be confusing and overwhelming. Even if you know how to filter the good advice from the bad, it's hard to put it all into an organized, practical strategy to promote your online craft business.

You need a plan to promote your website.
Actually, you need a plan based on solid information from trusted sources. 
Here's where I see plenty of creative entrepreneurs' hopes for an online business fall apart. 
They have a gorgeous product or fabulous ideas to share.
They are smart, excited and motivated.
But they get lured into the common marketing trope that building an online business is easy and free. So they put a lot of time and effort into building a website with a "free" web building service, but they don't have a plan to promote it.
What they really needed wasn't a free web building platform. They needed a plan - not a haphazard throwing together of random strategies - a clear plan with an understanding of exactly where they were going, how they were going to get there, and why.
Without a clear plan, their sites, lovely as they may look, get no traffic, and bring them no business.

It's a shame. I hate to see it happen because it doesn't have to be that way.
Where Do You Go From Here?
Building an online business isn't easy, and it isn't free. But it is definitely reasonably affordable, especially when you compare costs to other business models. And it is achievable if you have the right information, and you're willing to work at it. 
I'm proof of that.
I knew absolutely nothing about building or promoting an online business when I started this site over ten years ago. But with the right information, and a lot of work, I've turned it into a profitable business with plenty of readers, and enough income that going back to a regular day job makes no sense for me.
How Did I Do It?
I was immensely lucky - and then I worked hard.
Back in 2006, while I was researching how to sell crafts online, I stumbled upon a company called SiteSell, and their product, Solo Build It.
SiteSell provided the tools to build a website, but they also provided the training, and a clear, step by step strategy to build an actual business - a website that gets traffic and makes money. 

I did a lot of research before I bought my subscription.
It was $330 - Not break the bank money, but also not impulse purchase money.
I'd already been burned by other companies who tried to take advantage of my new business (like the craft show promoter who tried to sell me a $3000 craft tent!!). So, I was careful and skeptical.
That's the secret to the success of my online business - tools, guidance, and a clear plan of action from Solo Build It - that and consistent work on my end. It's why I have thousands of subscribers to my newsletter, solid traffic coming to the site from a variety of sources, and a tidy income. 
If you're thinking about selling your crafts online, or building a blog based on your creative skills, and you're wondering where to go from here, I'd recommend checking out Solo Build It.