Handmade Clothing Display Ideas
8 handmade clothing display photos provide motivation and inspiration to freshen up your own craft booth!
The more I look at clothing booths, the more I see, they really don't need any splashy displays. Hang your clothing in a way that shows off a few of your most eye-catching items, ensure there's plenty of space for customers to move around your space, and provide a changing area if possible (and if necessary).
That's it.
There's no need to get fancy when you're displaying clothing because your products are large enough to speak for themselves.
---
I earn a commission for purchases made through links on this page.
To learn more, please see my disclosure.
---
Waterfall clothing racks
like the one in the photo below show off the item at the front beautifully!
Also, notice the mannequin
to the left showing off this designer's style.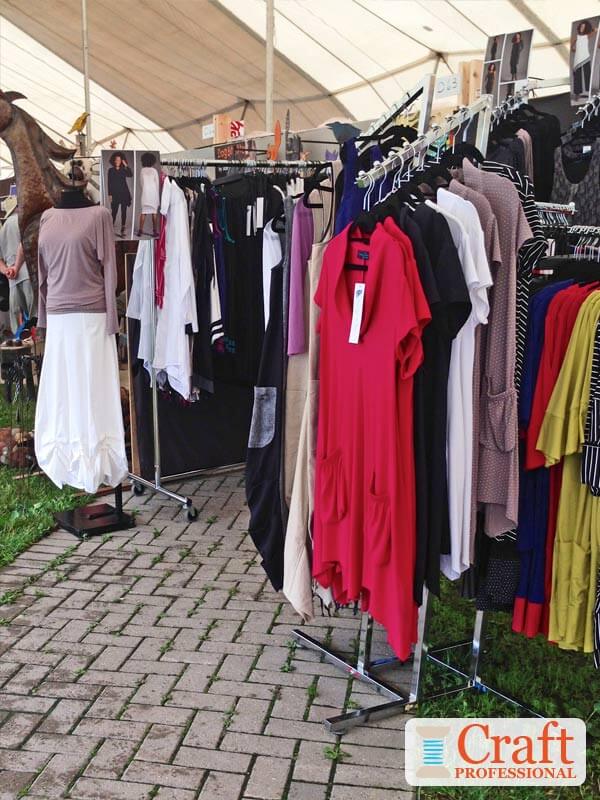 Here's another example of clothing racks designed to let you show off your most eye-catching items. These rack, attached to a gridwall system, are perfectly portable for craft shows.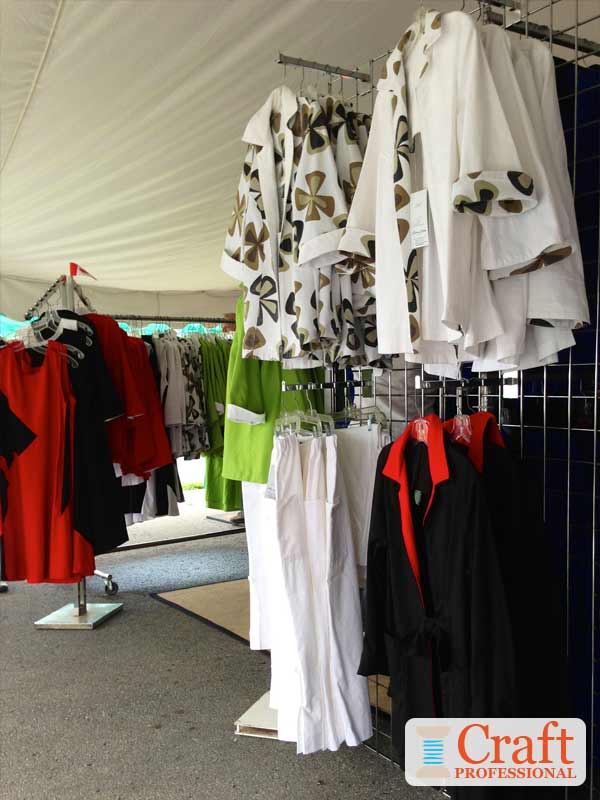 I love the wooden clothing rack in this booth, and the colorful clothing completely takes center stage.
More waterfall racks and gridwalls in the two photos below. I'm starting to see a trend...
Notice the dress in the most dynamic and striking fabric is at the front of the booth. Walking by, you can't miss it, and it entices you to check out more of what's inside.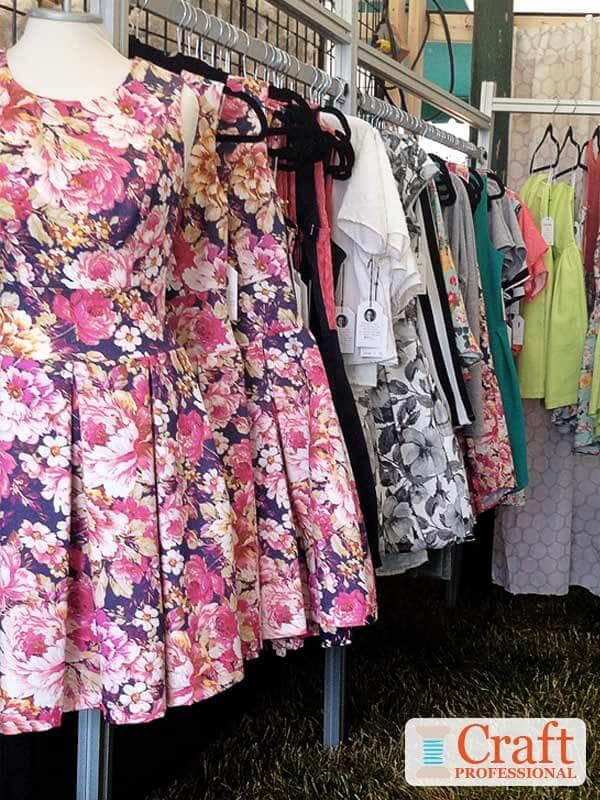 These felt ladies are adorable! Take some time to think about whether you could use your own crafting skill to create a clever display element that enhances your booth.
Notice all of the lighting spotlighting the clothing in this booth! Don't forget the importance of good lighting when designing your booth.