Christmas Lights Coloring Pages
8 Christmas Lights Coloring Pages { free }
If you buy something through links on Craft Professional, I may earn a referral fee. To learn more see my
disclosure
.
---
8 printable Christmas lights coloring pages you can download for some holiday fun.
On this page, you'll find easy coloring sheets for kids and more detailed pages adults will enjoy.
There are two plain, blank Christmas light pages — one large and one small — perfect, simple designs for a child to color. You can even cut them out to use for your holiday decorating. You'll also find festive images of strings of lights to color, and a tree decorated with lights.
How to download your coloring sheets: Click the button below each image to download single sheets. If you want to download all 8 pages at once, just scroll to the bottom of the page for the link.
Merry Christmas Coloring Page
Strings of holiday lights make this Merry Christmas coloring page festive.
Merry Christmas coloring page
Holiday Lights Coloring Sheet

This detailed holiday lights coloring sheet will keep adults engaged with these intricate strings of lights.
Holiday lights coloring sheet
Blank Christmas Light Coloring Page

Here's a large, blank Christmas light coloring page. It's a perfect, simple design for preschoolers to color. Older kids would have fun creating their own jolly design within the bulb.
Cut out your kid's creation to hang on the wall and add to your festive holiday decor!
If you want ways to keep younger children entertained over the winter break, check out all of my Christmas coloring pages for kids.
Blank Christmas lights coloring page
Christmas Tree Lights Coloring Page
Another string of Christmas tree lights to color. Download the PDF for some relaxing, creative winter fun!
Do you want more holiday printables? Check out these Christmas ornament coloring pages.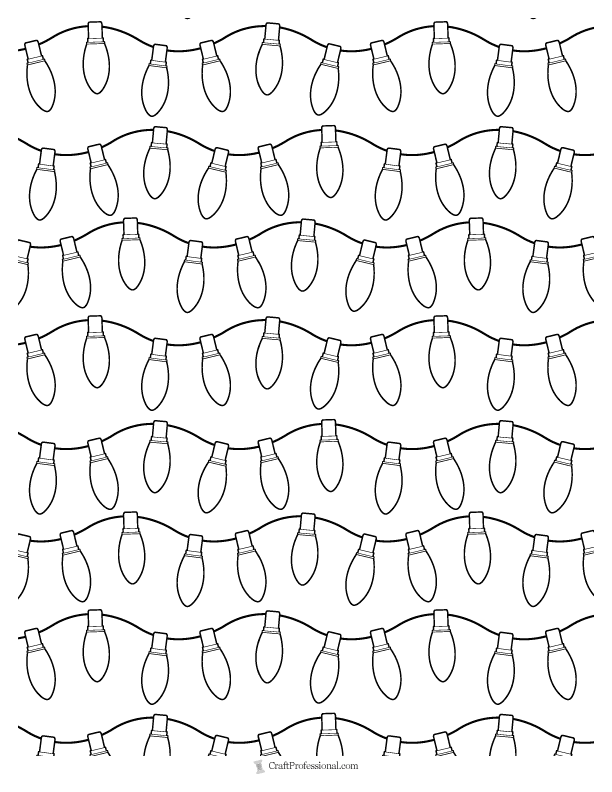 Christmas tree lights coloring page
Christmas Lights Coloring Page for  Children

This Christmas lights coloring page is simple enough for a child.
Why not get creative?
Print up a few pages of this PDF. Consider using heavier paper if you have it on-hand. Cut out each light after you've colored them all, and string them together to make a fun, DIY paper garland you can use to decorate your home for the holidays.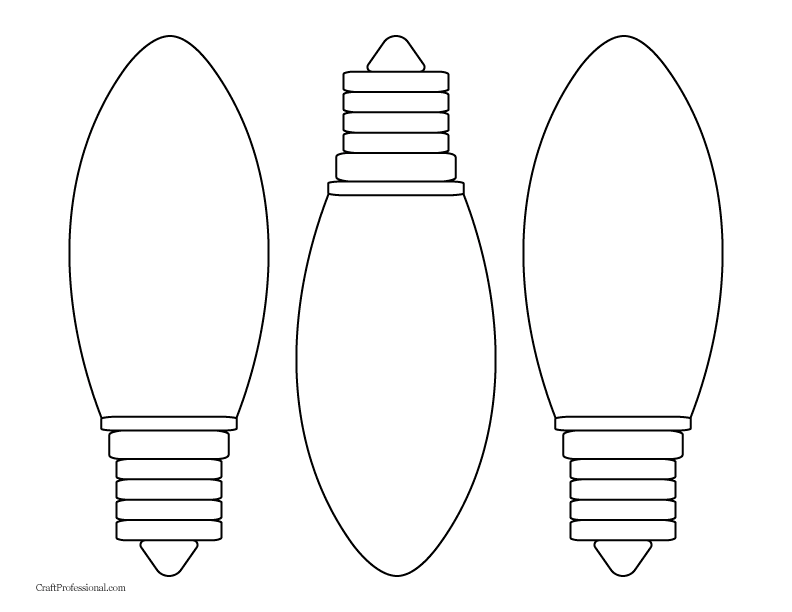 Christmas lights coloring page for child
Easy Christmas Tree Coloring Page
This easy Christmas tree coloring page is decorated with strings of lights and pretty ornaments. 
If you can't get enough of this design, check out all 10 of my printable Christmas tree coloring pages!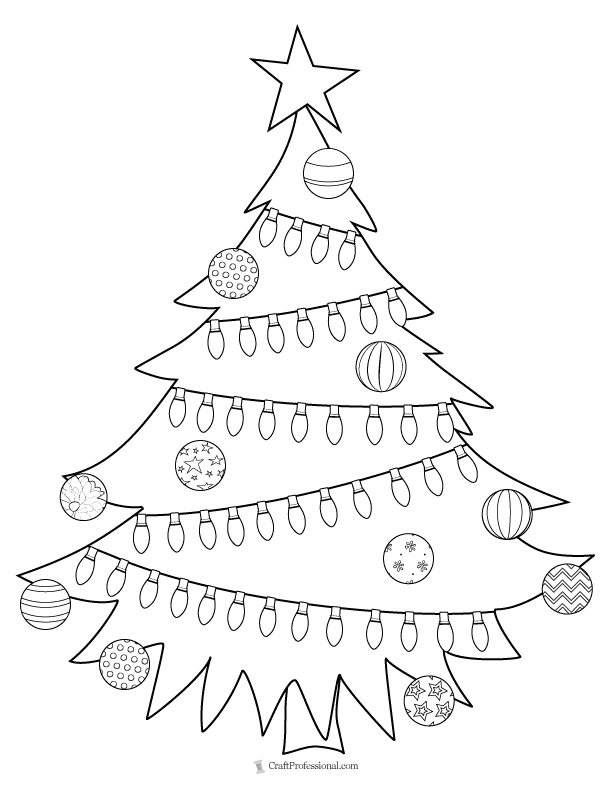 Easy Christmas tree coloring page
Christmas Lights Coloring Page for Kids
Here's an easier coloring page with strings of Christmas lights. It's perfect for kids or for adults who just want to chill out with a simple coloring sheet.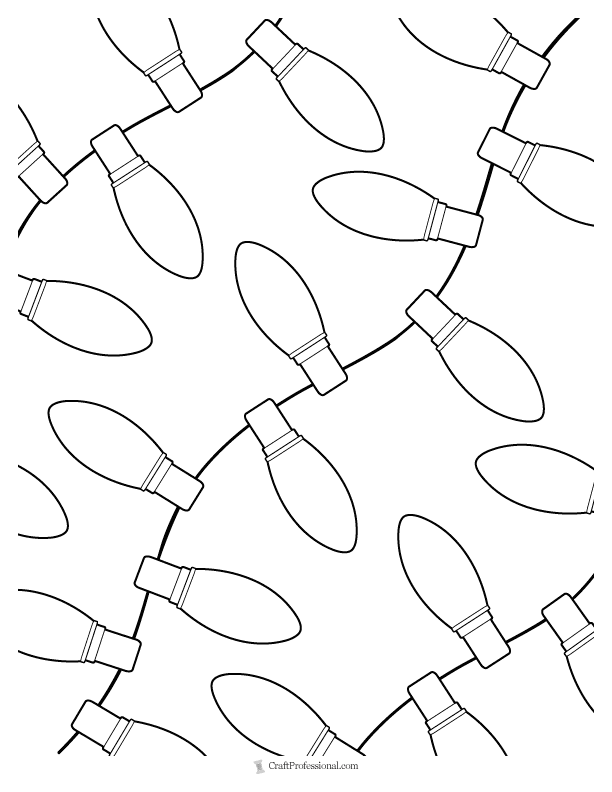 Christmas lights coloring page for kids
Christmas Lights for Coloring

Here's one last image of Christmas lights for coloring. Enjoy!
Merry Christmas!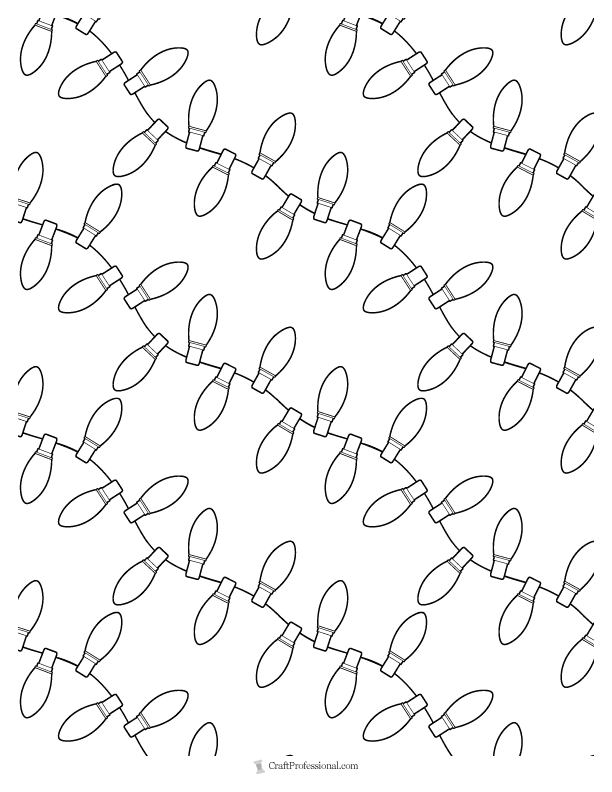 Christmas lights for coloring
All Printable Christmas Lights Coloring PAges
Want to download all 8 of the Christmas lights coloring pages?  Click the link below to download a PDF with all 8 sheets.