Budget Friendly Craft Booth Basics
by Audrey
(Columbia, SC)
Craft shows are a great and exciting way to earn revenue from your lovely creations!

If you are setting up a small table, consider the height and try and "tier" your items, if small. If there isn't a table, your items are large or there is simply limited space, have a binder with photographs of additional items/custom work you have created. If a customer doesn't see exactly what they want, they can at least see your skill and possibly request a custom creation.

Also, make sure your setup is manageable. If possible, get a diagram for the layout of the booth or area ahead of time, so you know what's included and what you'll need to bring. If there is a fee, some vendors charge extra for tables and chairs, so carry some foldable furnishings with you, if you have them.

If the event is outside, make sure breakable items are secure, and lightweight items are weighted down. A thin, inexpensive plastic painter's tarp can be thrown over your goodies in case of an unexpected sprinkle.

Finally, have a cohesive look. Your merchandise is the star of the show, so make sure it's properly displayed! Use some fun accents for decor, like a vintage statuette to display beaded jewelry. It's more creative and eye-catching than a basic jewelry holder.

Near a beach? Why not use shells to act as tablecloth weights or trinket holders?

Find a relevant theme based on location, market or holiday and have fun! Your customers will be pleased with your efforts.
Return to Trade Show Booth Displays.
Protect Yourself from Theft at Shows
Shows can sometimes be plagued by thieves. Before you open, make sure no valuable products are in any way out of your view. If you can, it's a good idea to have an assistant help customers while you ring them up, this other person is also another set of eyes.

I've found that many suspicious characters will turn and leave if you give them a friendly greeting and make eye contact. Make sure to greet everyone that approaches, this discourages shoplifters (because they aren't under your radar) and encourages others to buy. Also, be aware of people carrying large open tote bags.

Don't be afraid to take time at the end of the day to rearrange for the next day (if you have more than one) we got many repeat customers because the second day we rearranged our booth to have different products visible.
Return to Trade Show Booth Displays.
2 Seconds to Capture Their Attention
by Hectanooga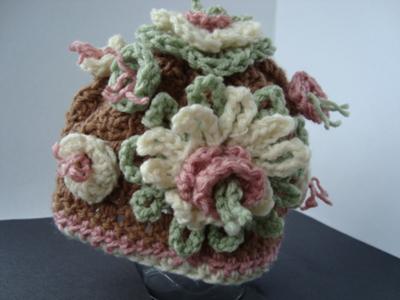 When you have a booth at a craft show, you really only have about 2 seconds to get someone to stop at your booth!!!

Really, that's about how long it takes for a person to walk past the booth space... and if they don't see something that catches their eye.... they will just keep on walking!!!

If you want them to stop... make at least a focal point, optimally in the center of the display area... that they just can't walk on by without stopping and looking. Set up your booth, and then walk away, and approach it from different angles!

Is it eye popping, jaw dropping, just can't walk away without at least pausing? That's the secret!