Starting a Candle Making Business
If you buy something through links on Craft Professional, I may earn a referral fee. To learn more see my
disclosure
.
---
If you're thinking about starting your own candle making business, these tips will help you get started.

Research and Track Best Selling Scents
If you were selling handmade scarves, you'd need to stay up to date on accessories trends; if you made pottery, you'd be wise to be aware of trends in home decor. So, when you're selling candles, you'd be wise to become aware of trends related to your best selling scents.
Track your sales to determine your most popular items, and keep in mind that there will be an element of seasonality to your candle sales. That is, people may be more inclined to buy your Pumpkin Pie Spice candles in the autumn, while your Lemon Lime candles may be your best sellers in warmer months.
Consider Your Competition
Your candle making business will need to be prepared to compete not only with other crafters who sell handmade candles, but also with individuals who sell imports and commercial candles which can often be sold at a much cheaper price.
If you intend to participate in craft shows, be sure to check their policies to determine whether they allow imports or commercially produced items. If craft show promoters limit vendors to those who create their own handmade items, you will be able to avoid directly competing with people selling imports and commercial items.
If there are imports and commercially produced items at the shows, you'll need to be able to communicate to customers why your handmade candles are superior to commercially produced candles.
Consider Additional Opportunities for Your Candle Making Business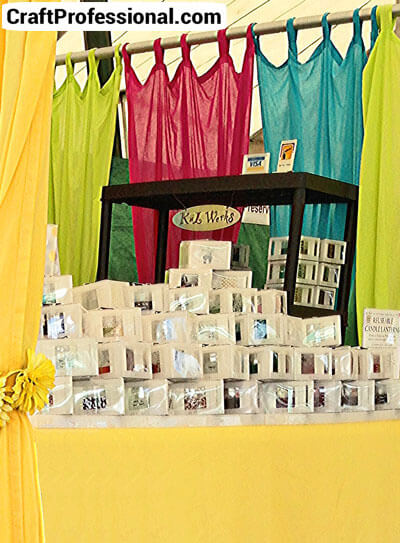 In addition to selling finished candles, you may also consider teaching candle making classes. You may either organize a craft home party with the help of family and friends, you may consider renting out inexpensive space in your community for candle making classes, or you may even look into offering a candle making class through your local community college.

Do keep in mind, if you hold candle making classes in your home, having customers in your home may impact your business insurance (I'm not a business insurance expert - you should check with an expert to get complete information on this issue - but my understanding is that if you've told your insurance agent you will not have customers in your home and then you start bringing customers into your home, it can impact your insurance), so do be sure to check with your business insurance provider first to ensure your coverage is appropriate for your needs.
When teaching candle making classes, you'll be able to charge a fee to cover for the candle making supplies as well as your time. Consider displaying and offering for sale some of your own handmade candles during the classes.

You won't want to minimize your own candle making skills, so ideally, you should display candles that require a higher level of skill to create than the skills you are teaching in the class.
Also, if people become hooked on the hobby, you'll be able to sell additional raw materials to those students (another potential source of income for your candle making business!).
Consider Expanding Your Line
You may want to consider expanding the scope of your candle making business. When you're ready, consider adding a bath and beauty line to your line of candles. Soap making uses similar techniques and some of the same raw materials as candle making, and the two types of products can fit together logically in the minds of customers.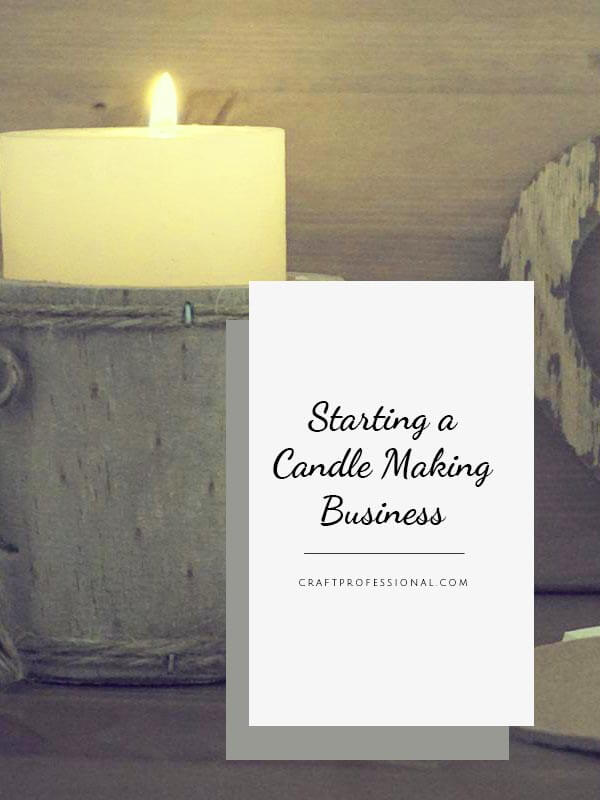 Consider grouping your products to create a range of items with the same scent. For example, you may have a range of lavender scented products that include scented candles, bar soap or body lotion and even shampoo.

However, do not rush to expand your business too quickly. Do what you know and what what you do well first, establish those items, and then, if it makes sense, consider expanding your range of products.
If you diversify too quickly, you may find your time and resources are spread too thin.
Requirements for Juried Art and Craft Shows

If you intend to enter juried art and craft shows, keep in mind that requirements for someone with a candle making business are often slightly different than requirements for people applying to other categories.
In many juried art shows, people who sell scented items are required to provide product samples with their craft show application.
This requirement may actually benefit your business because, while other professional crafters have to rely on a few photographs to convey the quality and uniqueness of their items, jurors will actually get to see, touch and smell your candles and experience them in the way your customers will experience them.
When sending samples to juried art and craft shows, do be sure to follow any instructions provided by the craft show promoter when packaging your items for the jury, and be sure to package them attractively because the presentation of your candles will contribute to the jury's experience of your products.