How Did I Become an Internet Entrepreneur?
And how you can too...
I didn't set out to become an internet entrepreneur. It was actually a very happy accident.
Before I started my jewelry business, I was an independent contractor (semi-self employed) throughout the majority of my career, and I loved the freedom that came with self employment.
I worked for many years as a career specialist, helping people determine and reach their career and business goals. I worked from home and had extremely flexible hours, which was ideal because it allowed me to spend a lot of time with my young son.
Suddenly, and without much warning, massive changes were made to the program I worked under as a career specialist. Working in that field was no longer a reasonable option for me, but I really did not want to return to a traditional office job while I had a very young child.
That's When I Started Selling My HAndmade JEwelry
I had worked in a creative field before I became a career specialist, and, as much as I loved supporting my clients in reaching their goals, I also felt the need to have work that provided a more creative outlet.
When I started selling my jewelry, I was lucky enough to be accepted into a year-long program that trains new entrepreneurs. Through that program, I worked with mentors who had run their own businesses, marketing professionals, tax specialists and other local specialists in small business development.
I learned a lot in that year, more than I would have if I had been left to figure things out on my own.
The Beginnings of My Handmade Business
I was happily working from home, selling my jewelry, when I started researching the possibility of creating a website for my jewelry business.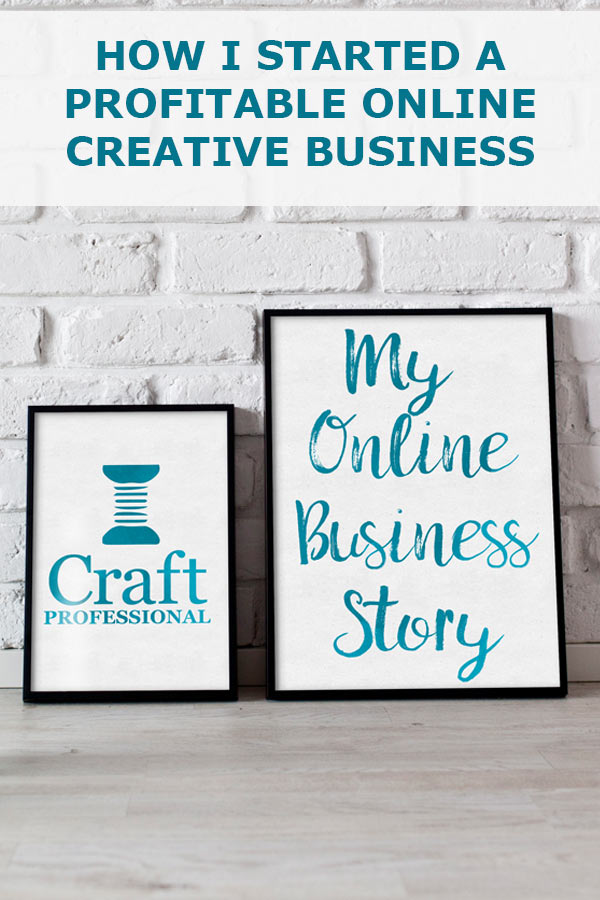 My plan was to create a simple site that would serve as a virtual business card/gallery to promote my work to local customers, shop owners etc. I had no idea my research would take me on this amazing journey.
In the course of researching resources for creating and promoting a website, I discovered Site Build It!, which is the set of all in one Internet business building tools I use to build and promote this site.
At the time, I knew almost nothing about online marketing, but the more I read, the more intrigued I became with the idea that I could add a new facet to my business and become an Internet entrepreneur.
I realized that I could take all of my experience as a career specialist helping clients build new careers and combine it with everything I had learned about building a craft business to create a site that was a comprehensive business resource to support other professional craft artists.
More Than I Could Ever Have Imagined
When I started this site back in 2006, I really didn't know what to expect. I wanted to share and chronicle everything I learned and experienced selling handmade jewelry, but I had no idea that this site would become a reliable source of income for me and my family.

Since I launched this site I have seen some wonderful results
My boy goofing with with Chip (or Dale - how do you tell them apart?) at Disney
I work on this site on a part time basis, and I earn a good part time income which is enough to:

Pay for much needed renovations to my family's century home
Take my family on vacations
And, of course, cover more mundane things like the mortgage and grocery  bills
When my second son was born, I was able to limit my work hours for the first six months and focus on caring for him. I wrote articles ahead of time while I was pregnant, so I could continue to share new articles with my readers in spite of my sleepless haze, and I simply took a little time to post them about once a week while my newborn was napping.
The income from my site also allowed me to cut back on selling at craft shows while I was pregnant and when my son was an infant (some of you may be more intrepid than I am, but running a craft booth while eight months pregnant was not something I looked forward to).
I love knowing that I am able to share my experience and help thousands of people each month to create their own fulfilling businesses. As a career specialist I helped about 500 people each year. Through this site, I'm able to help more people than that every single day.
I work every day doing something creative that is uniquely my own. My Internet business allows me to live, work and parent exactly the way I want to, and that, in my mind, is absolutely priceless.
If You'd Like to Build Your Own Internet Business...
It takes commitment to build a profitable site.

If you think you might like to become an internet entrepreneur and you're interested in SBI, I'd recommend learning as much as you can to make sure it's a good fit for you. If you have any questions, you can contact an experienced SBI user.
I'm thrilled with the tools and genuine help and support that I can access easily. My only regret about starting my SBI site is that I didn't hear about it sooner.
Most people visit this site to learn more about building a business based on their own creativity, and in my opinion, SBI can really be a great match for that goal.
Whatever direction you do decide to take with your own business, I wish you all of the success, freedom and fulfillment in the world.
"You can't cross the sea merely by standing and staring at the water."
Rabindranath Tagore

You Are Here
Home
➤
Sell Crafts Online
➤
How Did I Become an Internet Entrepreneur